MILO PREMIERES ON YOYO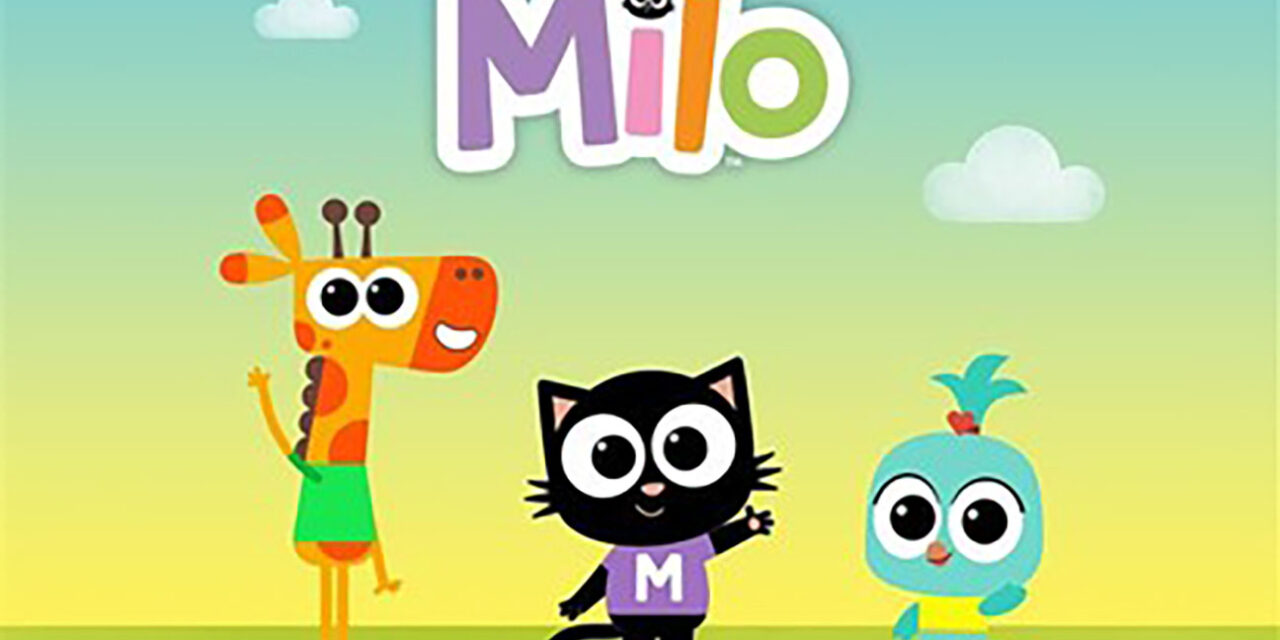 Milo, the award-winning series produced by Fourth Wall in association with DeAPlaneta Entertainment, premiered on Rai YOYO, the TV channel for 4-7 year olds belonging to Italian pubcaster RAI, on 26 October.
Lucia Vismara, Head of Media Sales Italy, CEE and Eastern Countries at DeAPlaneta Entertainment notes: "After all MILO's major international successes around the world, we are delighted to announce the series launch on an Italian public channel with such a loyal audience as RAI YOYO. This new deal confirms Milo's global expansion is unstoppable!"
Annalisa Liberi, Head of Acquisitions at Rai KIDS, adds: "We are happy to welcome MILO to Rai Yoyo: this brilliant series allows our children to explore the world of vocations, and learn that every job is incredible."
Series hero Milo is an adventurous five-year-old cat, who, together with his best friends Lofty and Lark, uses role play to explore the wonderful world of vocations: from doctors and mechanics, to hairdressers, chefs and postal workers, introducing pre-schoolers to a variety of professions in a positive, fun and inclusive way. The series' underlying message is that all jobs are AMAZING and children can be anything they want to be when they grow up!
Since its UK launch on Milkshake! Milo has achieved big ratings and won major industry awards including the 2022 British Animation Awards (held in March) and the Bronze 2022 NEWYORKFESTIVALS© TV & Film Award.
The series is now broadcast in the UK (Milkshake!) Spain (Clan TV), Poland (MiniMini+ & Pulse TV), Italy (DeAJunior), Australia (ABC Kids), Hungary (MTVA), Latin America (HBO MAX) and Finland (YLE) and has recently launched in China (Mango TV), the Czech Republic (Česká televise), Sweden (SVT), the Baltic Countries and MENA (Middle East North Africa). It's also coming soon to Portugal (RTP).
Thanks to multiple deals since 2020, when the property was launched, DeAPlaneta Entertainment has positioned MILO as one of the most prolific series in the pre-school licensing sector. These agreements cover a wide range of products, including: toys, educational games, editorial publications, school accessories, clothes, etc.
Milo was produced by Fourth Wall in association with DeAPlaneta Entertainment. The production was supported by the British Government's Young Audiences Content Fund, which is managed by the BFI and is designed to support the creation of distinctive, quality content for young audiences. The fund aims to provide content that informs our understanding of the world, stimulates knowledge and learning, while representing diversity and alternative points of view.