Novel Entertainment Speds into Partnership with P2 Games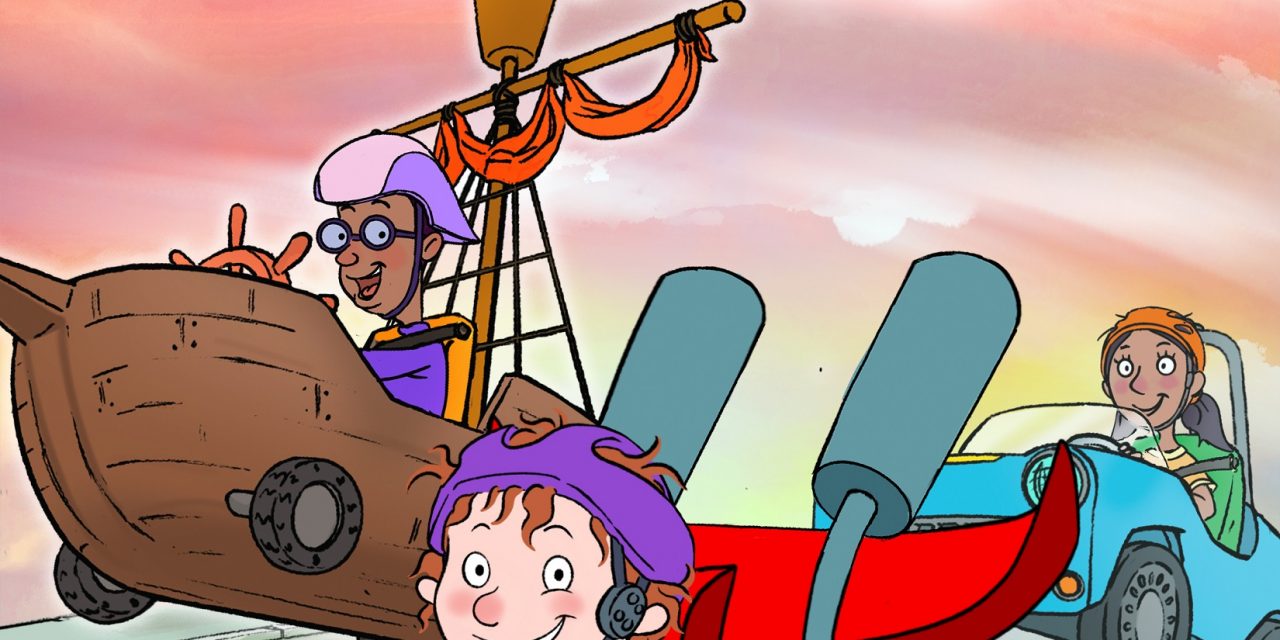 Novel Entertainment has partnered with P2 Games to develop and launch a new racing game for its internationally renowned Horrid Henry brand. Targeting kids aged 6+ and families, 'Horrid Henry's Krazy Karts' will initially be available exclusively from the Nintendo eShop on Nintendo Switch™ worldwide from Friday 21st January.  
Based on Novel Entertainment's hit TV series Horrid Henry, the all-new game will give players the chance to race as Horrid Henry or go head-to-head with him as Rude Ralph, Moody Margaret, Perfect Peter, Brainy Brian or Singing Soraya, gaining cups and upgrades to become the ultimate 'Horrid Hero.'
The game features 40 challenging levels set across four themed locations: Gross World, Ashton Town, Ashton Primary and the Park. During the races, players control their racing karts to swoop over jumps and dodge obstacles, farts, goo and slime. Fans are also able to customise their kart in the 'Wacky Workshop' for extra advantage and win perfect power-up tokens.
'Horrid Henry's Krazy Karts' will be available to play in single and multiplayer modes as well as offering both a Tournament and Race Mode option. The game also features a level design editor, giving users the chance to create and share their own horridly tricky challenges.
Since launching in 2017, Nintendo Switch™ has become one of the most successful video game consoles with over 92 million units sold as of September 2021.
Lucinda Whiteley, Co-Founder and Creative Director at Novel Entertainment, says: "There continues to be a high expectation from Horrid Henry's extensive international fan base for engaging ways to experience the brand across a multitude of formats and platforms. As such, it's fantastic to once again team up with P2 Games and bring fans a new action-packed racing game, which incorporates all the Horrid Henry elements they know and love. As one of the first character and entertainment brands to be brought to life for both kids and family audiences on Nintendo Switch™, we're confident 'Horrid Henry's Krazy Karts' is going to be a huge hit with gamers of all ages and keep them entertained for a long time to come."
Gerry Whiteside, Co-Director at P2, added: "We're absolutely delighted to be working with Novel Entertainment once again to introduce the hugely successful Horrid Henry brand to Nintendo Switch™. This is the first game that P2, in collaboration with Mobile Pie, has developed for this device and we believe there's a huge gap in the market for high quality kids gaming content. Producing a racing game centered around Horrid Henry and his friends has been so much fun and we're really excited to offer fans across the globe the chance to play this action-packed family friendly game."