eOne and POP Family's Series Alien TV Prepares To Land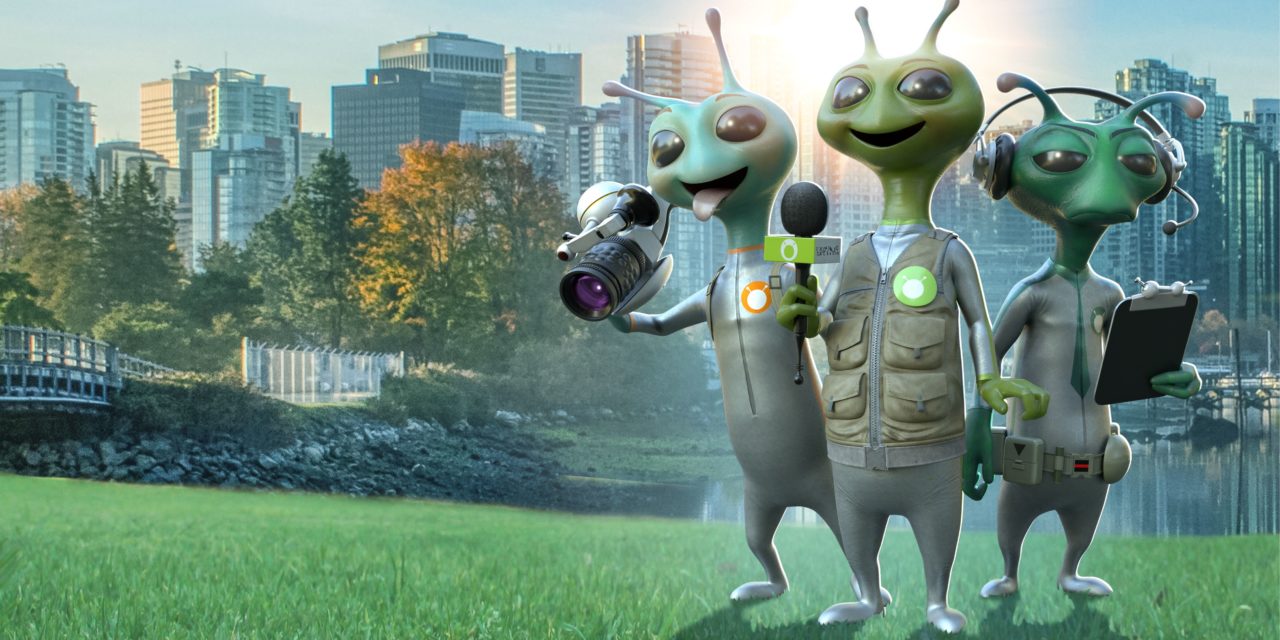 The new family television series, Alien TV, is set to premiere globally on Netflix later this summer and on Australia's free to air Nine Network in June.
Co-produced by Entertainment One and POP Family Entertainment, in collaboration with Netflix for global release.  The Nine Network commissioned the series in Australia, produced with financial support of Create NSW. Alien TV will launch with 26, half hour episodes targeted at kids aged 6-11 years and their families. The series follows the slapstick misadventures of an extra-terrestrial television news crew as they try to understand the wild, baffling and sometimes 'just-plain-weird' life on a newly discovered planet called… Earth.