OshKosh B'gosh Announces First-Ever Kids Apparel Sponsorship of TIME and Nickelodeon's Kid of the Year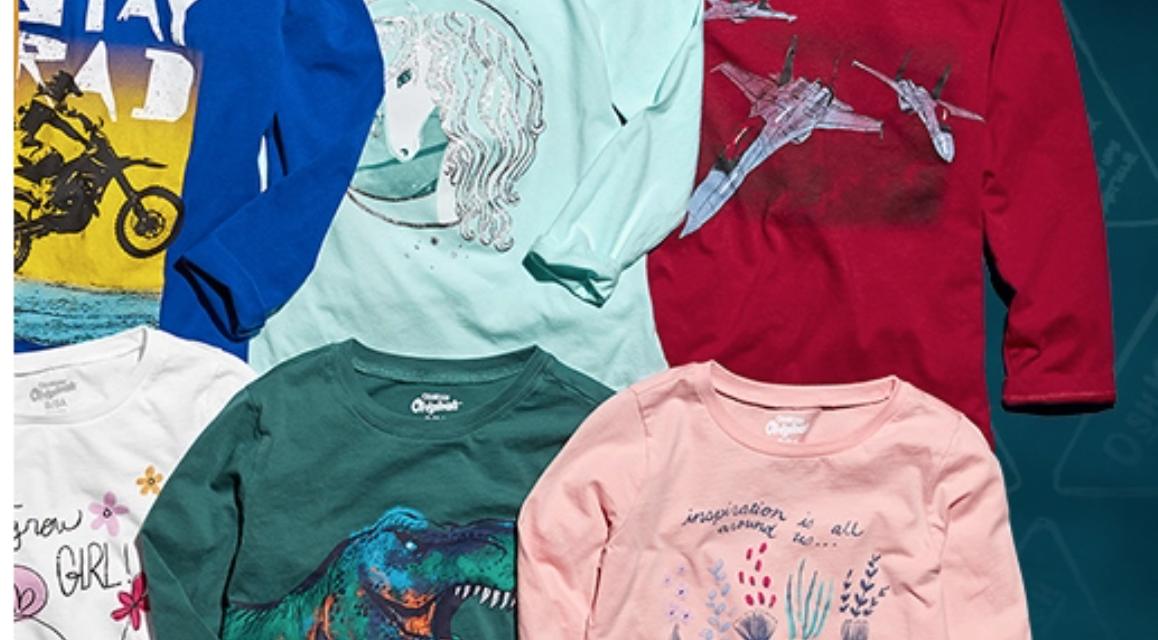 Carter's, Inc. has announced its iconic brand OshKosh B'gosh as the first-ever kids apparel sponsor of TIME, TIME for Kids and Nickelodeon's second annual Kid of the Year. The highly anticipated initiative celebrates young changemakers who are making a positive impact on society.  
The Kid of the Year initiative aligns with OshKosh's ethos to encourage the next generation to dream big. The sponsorship and partnership with TIME and Nickelodeon is an extension of OshKosh's 2021 Today is Someday campaign, which champions the dreams, courage and determination of children.
"OshKosh B'gosh is proud to sponsor Kid of the Year, celebrating young trailblazers who are making positive impacts on the world around them," said Jeff Jenkins, Executive Vice President, Global Marketing. "The program and partnership with TIME and Nickelodeon are a natural fit for OshKosh B'gosh as we strive to inspire the next generation to dream boldly."
The OshKosh B'gosh sponsorship will feature video advertising and co-branded creative promoting the special on Nickelodeon's digital and linear platforms and ViacomCBS EyeQ Kids & Family advertising platform, in addition to the Today is Someday spot starring young Muhammad Ali – and videos featuring the brand's new spring collection. OshKosh B'gosh will receive a brand mention via the in-show segment, Acts of Awesome, highlighting the top Kid of the Year honorees. From tagged tune-ins and in-show billboards to media across NickKidoftheYear.com and TIME distribution channels, OshKosh B'gosh brand messaging will engage fans leading up to the special.
OshKosh B'gosh will also be outfitting honorees for the award show video segments. Kid of the Year content will also appear across TIME's digital and social platforms.
The Kid of the Year TV special will air on Wednesday, Feb. 9 at 7:30pm EST across Nickelodeon, TeenNick and NickToons. The hour-long TV special will feature guest stars from entertainment, sports and pop culture to surprise the honorees and recognize their efforts and leadership across environmental activism, kindness, social justice and more. To learn more about the Kid of the Year initiative visitNickKidoftheYear.com.