NHK take Find Me in Paris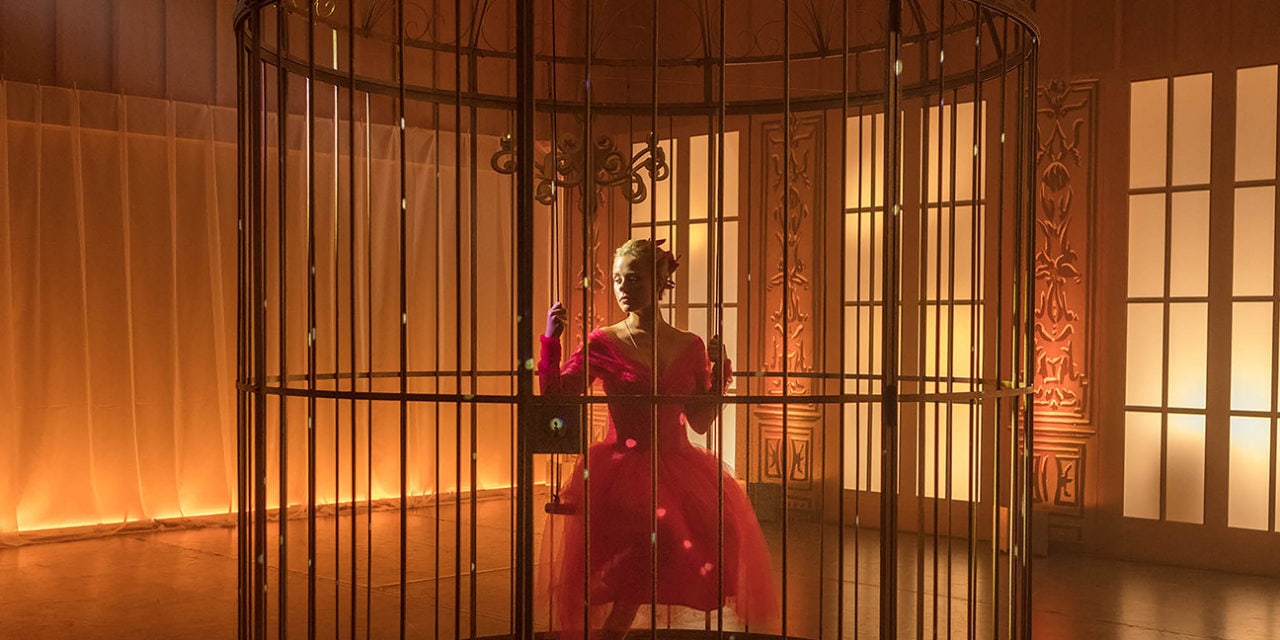 Federation Kids & Family has finalised a deal with public broadcaster NHK Japan for the first season of the international hit tween series Find me in Paris, which is produced by Cottonwood Media with ZDF, ZDF Enterprises, Be-Films, and the Opera National de Paris. Find me in Paris is scheduled to air on NHK's E-TELE channel on the 10th of April.
"Ever since I saw the first episode, I have been captivated by the series," said NHK's Senior Producer Mari Sakamaki, Global Content Development Division. "In the series we see such great dance – from classical ballet to hip-hop – by the great actors, and the program is full of entertaining and exciting elements such as time travel, mystery, love and friendship. It is our pleasure to bring this wonderful program to Japanese teenagers. I am looking forward to sharing the joy that I have experienced with our viewers very soon."
The deal was brokered by Federation's International Sales Executive, Sarah Zarka, who commented,
"With so many young people turning to content for entertainment and escapism during this challenging period, we are delighted to see that Find Me in Paris has extended its reach to Japan. The very nature of this global hit covers so many uplifting elements such as dance, comedy, intrigue, fantasy, romance and much more, so the timing is perfect and we hope it brings in a ray of sunshine and enjoyment as it has done for other audiences worldwide."
Find me in Paris has consistently rated as one of the top shows across a plethora of international channels. To date, the acclaimed series has sold into 130 countries and currently broadcasts in over 80 territories worldwide.
The series has also become a huge digital hit, and as of this month, the original soundtracks from Seasons 1 & 2 have reached 2M streams, with Spotify registering 1.15M streams. In 2020, Instagram has also recorded more than 2.4 million impressions with an average level of engagement of 29% (English Insta account) and 45% for the best post. The Find Me in Paris You Tube channel has now grown by a breathtaking 740% since November 2019, with almost 10 million views.
With 3 Seasons, Find me in Paris (78 x 26') is a premium hit tween series that combines world-class ballet, modern dance, drama and comedy. It follows the story of Lena Grisky, a time-travelling ballet dancer from 1905 Russia trapped in modern day Paris, and the many dilemmas she faces finding her place between two worlds.
Find me in Paris is distributed worldwide by Federation Kids & Family (excluding Germany, GST and Scandinavia which is handled by ZDF Enterprises). Various seasons of the 12-million-euro per season time-traveling ballet series have already been snapped up by a plethora of international broadcasters such as France Télévisions and Disney (France and Italy), NBC Universal and Hulu (USA), ABC (Australia), VRT (Belgium), RAI (Italy), Quebecor (French speaking Canada) , CBC (English speaking Canada), HBO, SIC Kids, RTP (Portugal), Hot TV (Israel), RTBF (Belgium) and SVOD service Showmax (South Africa), to name a few.