New Series for Italian Star Topo Gigio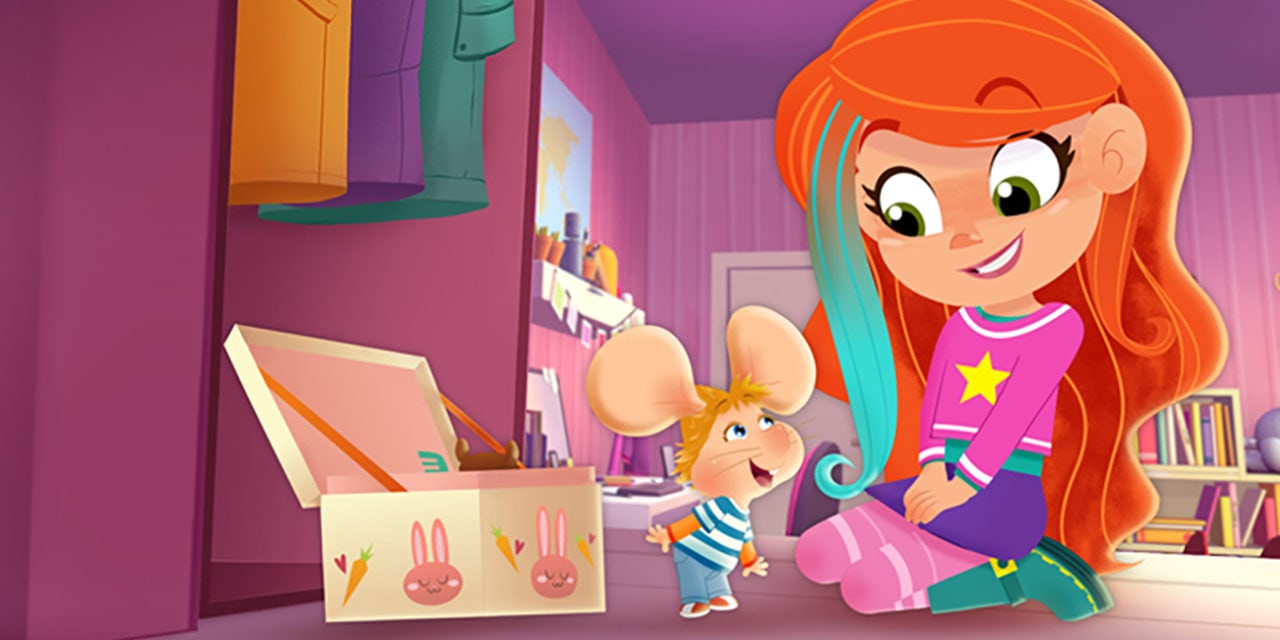 Topo Gigio, the famous puppet created more than 60 years ago by Maria Perego and star of more than a million TV appearances worldwide, returns to the screens with a brand new 2D comedy adventure animation series.
This is the first Italian animated series about the famous mouse, co-produced in collaboration with the kids division of the Italian public broadcaster Rai Ragazzi by Milan-based studio Movimenti Production, a full-service production group with studios in Milan, Rome and Florence, and Topo Gigio srl.
The 52 x 11' series will be aired on Rai Yoyo next autumn but to cheer up children this Easter, the first 13 episodes will arrive from 8 April in an exclusive preview on RaiPlay, the Rai multimedia platform and on the app dedicated to the youngests RaiPlay Yoyo: a surprise in the Easter egg of Italian children and families.
Each episode is a self-contained story and therefore the public will be able to fully appreciate this Easter preview.
The series tells the daily adventures of Topo Gigio, the mouse that lives in the world of humans. Topo Gigio's loyal companions include his very best friend Zoe, who always helps to make things right; Bike Bob, the perfect buddy to ride with around the city and the 'G-Team', his long-time country friends (Mole, Pigeon, Bunny Twins, Turtle, Toad), who are always ready to join Topo Gigio wherever and whenever their carefree and irresistible adventures take them. Topo Gigio may seem like a quiet mouse but behind that is a dynamic mouse full of ideas.
Produced entirely in Italy between Milan and Florence, it is the last project worked on by Maria Perego, the brilliant author of the character, who passed away last November at the age of 95. She supervised the animated series to the end and participated in the creation and writing of the episodes.
Topo Gigio became a genuine global phenomenon, having appeared in thousands of TV episodes in every major market around the world, including high profile appearances in the US on the prime-time Ed Sullivan Show.
The character has delighted children worldwide on television, in theatrical events, in music, books and magazines and most recently with hundreds of millions of views on social media.
New York-based Lacey Entertainment has secured the worldwide English language distribution rights to the Topo Gigio series. Lacey is most recognized for the global distribution of hit kids series, most notably Pokemon, Teenage Mutant Ninja Turtles and Yu-Gi-Oh! among many others.