New Fashion Lines from Smiley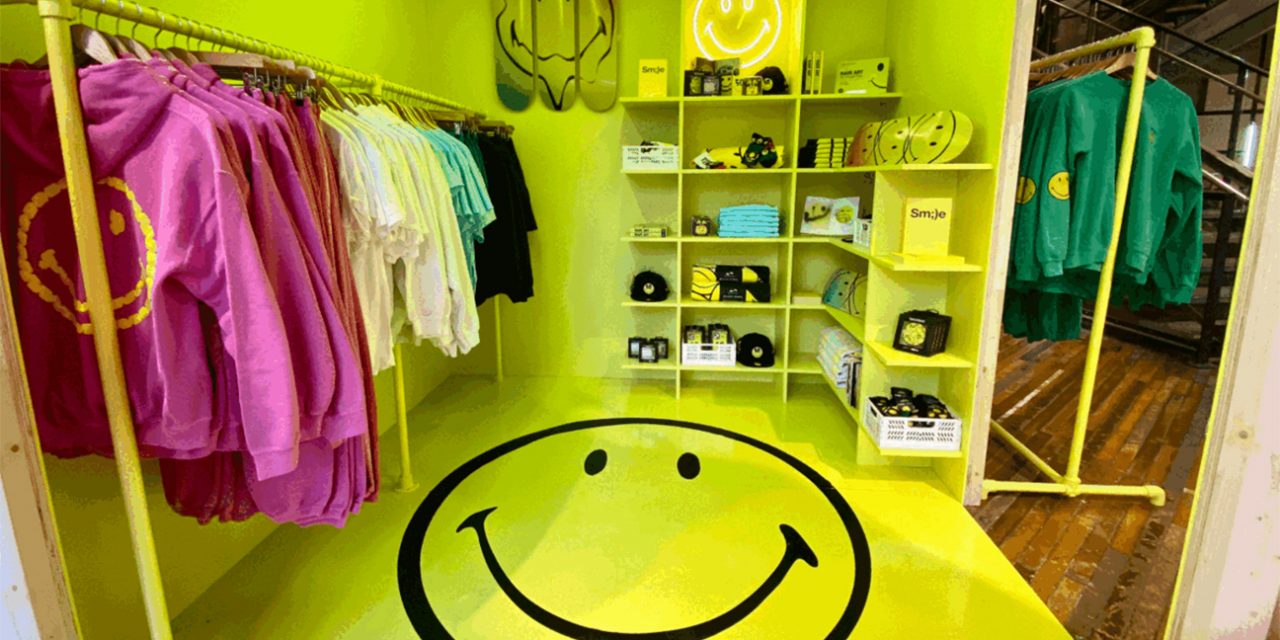 Smiley report that global 'go-to' fashion retailer, Urban Outfitters have rolled out its unique interpretation of the Smiley ethos across their European retail branches, offering an ambitious and carefully selected collection of brand collaborations. As part of this unique campaign, Urban Outfitters has created a pop-up room environment for consumers to truly immerse themselves in the work of Smiley. Available at stores in London, Manchester, Amsterdam, Milan, Copenhagen Barcelona, Glasgow and Antwerp, the pop-up includes products featuring the Smiley anniversary logo and design.
In addition, Vilebrequin, with more than 150 stores worldwide, have created a collection with Smiley that blends elegance with joie de vivre. Iconic pieces for all the family that give a sense of being permanently on vacation.
Champion have launched a capsule collection with Smiley to celebrate the 50th anniversary. Champion x Smiley® brings a smile to your new season style, reimagining classic Champion signatures with a feel-good twist. Available in store and online.
Finally, get ready for a Smiley summer – Sunnylife has launched their capsule collection with Smiley Originals this week, featuring floats, rings and beach accessories in feel-good pastel shades. Available globally at www.sunnylife.com and in store and online at Selfridges.