Natural History Museum and Joanie Clothing Team Up Once more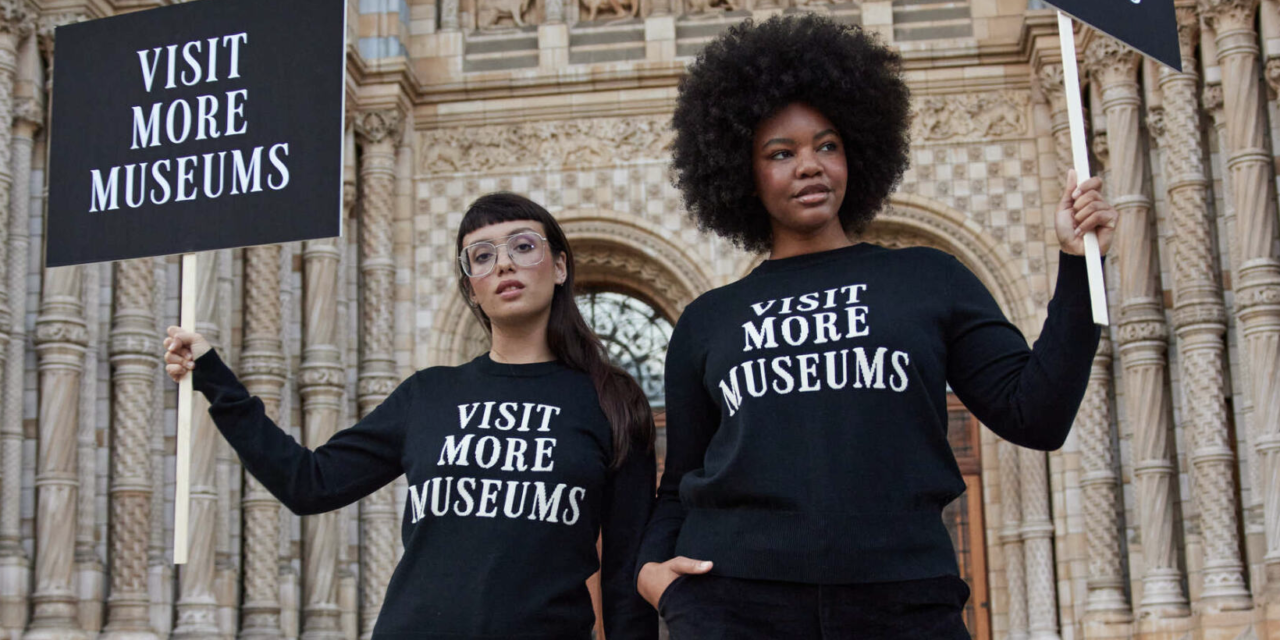 Joanie Clothing is joining forces with the iconic Natural History Museum once again for a brand-new collaborative collection.
The Natural History Museum is a landmark institution in London whose collections and research inform, inspire, and empower everyone to make a difference for nature. Sustainability is at the heart of the Museum's mission, and its commitment to helping create a world where both people and the planet thrive is something that resonates deeply with Joanie's ethos as a Certified B Corporation.
Every item in the 19-piece collection is made from a responsible fabric, including organic cotton and LENZING™ ECOVERO™ viscose. The product range has been designed in collaboration with the Natural History Museum and features iconography and illustrations from their collections alongside familiar Joanie shapes and some brand-new silhouettes.
Joanie is proud to be an official licensee of the Natural History Museum and to shine a spotlight on the fantastic research and archivism its teams carry out.
Joanie Brand Director, Lucy, says:
The Natural History Museum – it's an absolute British institution, a nostalgic place in many people's hearts. Whether they visited it as a child or have simply lusted after attending, having seen it on screen in many a movie or documentary. A genuinely awe-inspiring place, where the architecture alone brings a quiet sense of wonder, a quality the likes of will never be seen again, the attention to detail and workmanship that went into designing the 'Cathedral to Nature' is simply breath-taking. We took care to accurately reference this history in the blueprints used on our labelling and photography for the collection, a dream location for us to shoot in.
Visit More Museums! It's a great New Year's resolution and part of a series of Joanie Jumpers that implore you to listen to your elders… 'Read More Books,' 'Eat Your Greens.' Come with us on a journey through time and space to the magical world of the Natural History Museum as we once again delve into the archives. We asked you, our loyal Joanie Gals and Guys, what you wanted us to seek out and see lovingly translated into astonishing all-over prints – and the answers came in droves. From fabulous fungi and macabre mushrooms to brilliantly British brambles and beautiful botanical blooms – our 'fern' favourites! The results are an autumnal feast for the mind, in a palette of fall colours, in all your favourite Joanie styles.
Emma Russell, Senior Licensing Manager at The Natural History Museum, says:
It has been such a joyful experience to collaborate once again with the team at Joanie, alongside the wider team at the Museum, to bring this third collection to life. It's been a privilege to welcome the Joanie team back to the Museum to discover hidden treasures amongst the art and rare book archives, resulting in a range of captivating prints and designs that will elevate Autumnal wardrobes. We adore this new collection, and we hope that fans of both Joanie and the Museum will feel the same.
Designed in collaboration with the Museum, including its library and archives teams, this limited collection takes inspiration from the Natural History Museum's buildings and exhibitions. The range includes an array of retro styles, including Mina, a classic shirt dress featuring all-over cacti illustrations inspired by multiple sources within the Museum's archives, including Iconographie des Cactees by Charles Antoine Lemaire.
The third collection is filled with designs based on some of the Museum's most iconic, archival treasures. The Joanie Team wanted to replicate the feel of vintage gift shop souvenirs, and the range even includes four pairs of their bestselling Ernie Pyjamas, reimagined in prints inspired by the Museum's collections.
The limited Natural History Museum X Joanie collection will be available online exclusively at www.joanieclothing.com in UK sizes 8-26, launching 31st October 2023, priced between £55-79.