CASETiFY and Heinz Launch Collaboration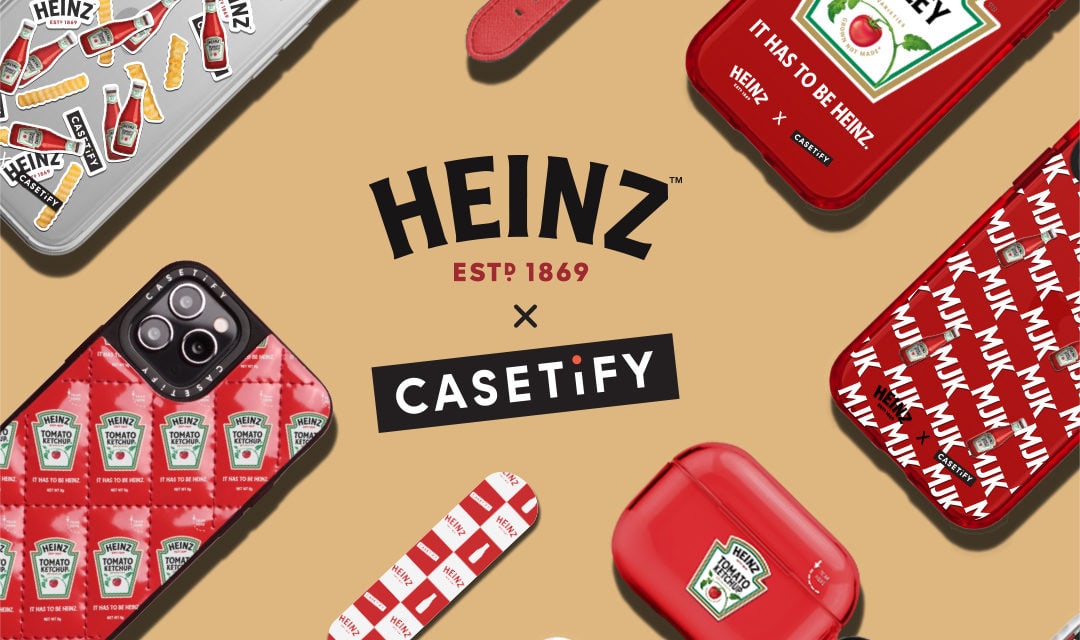 In celebration of National Ketchup Day (June 5), Instagram's most followed tech accessory account, CASETiFY, and Heinz, are teaming up to give fans a collection of accessories. The HEINZ x CASETiFY collection will be available to shop around the world starting June 5.
The HEINZ x CASETiFY collection features new cases inspired by the timeless ketchup brand the world has come to know and love for over 150 years, including a nod to the iconic Heinz bottle that's become a classic staple on tables everywhere. The collection features a range of accessories for iPhone, AirPods, Apple Watches, iPads, Macbooks and more, starting at $25 USD. As the first-ever custom Heinz collection, shoppers will be invited to personalize two different designs in the CASETiFY Custom Studio, taking their monograms and monikers to premium quality cases.