Tanya Visano Signs as agent for Tara Duncan in Canada and Mexico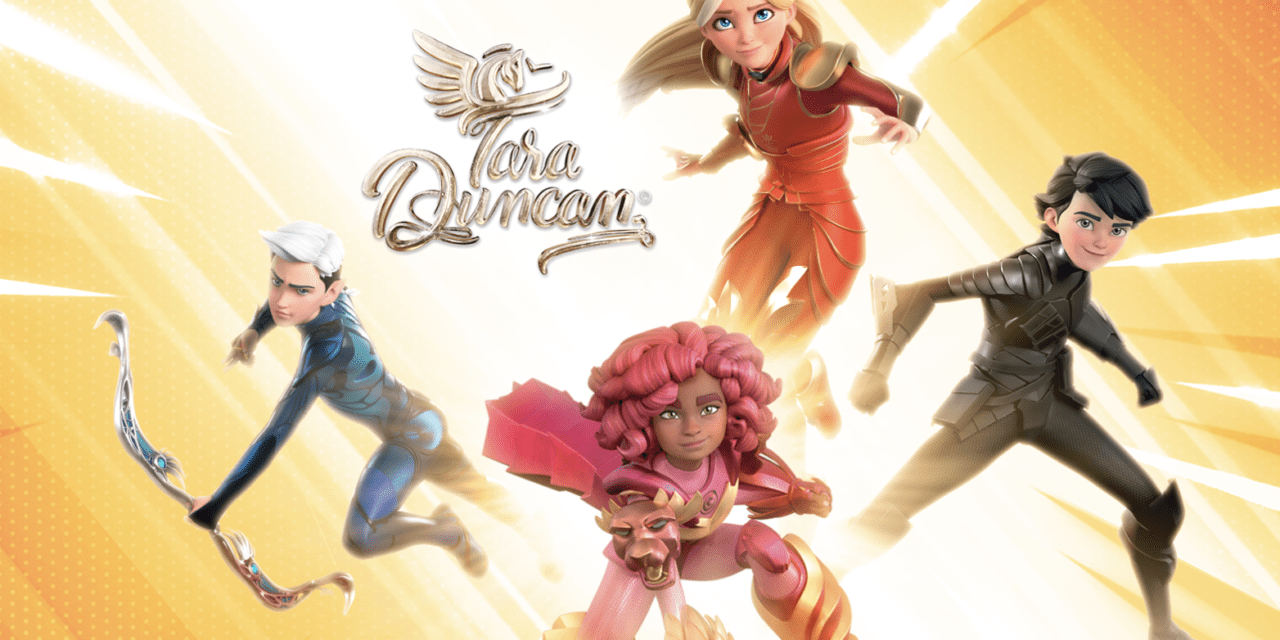 Princess Sam Consumer Products (PSCP) has announced that it has appointed a licensing agent for the children's animated adventure-comedy-fantasy hit Tara Duncan in two key markets: Canada and Mexico.
Visano Management, led by respected industry figure Tanya Visano, will handle licensing for this fast-growing property in these important North American markets.
Tanya Visano brings a wealth of experience to this appointment. Her credits include building a consumer products team for Viacom (Paramount) Consumer Products in Canada and heading Paramount Consumer Products in Mexico, where she steered the business towards strong growth despite a turbulent political and economic environment.
The Tara Duncan strategy for Mexico will be managed in partnership with regional specialist Jose Troncoso from Licensing Hub, who boasts over ten years of experience in entertainment, sports and licensing. Jose will lead the Mexican strategy and local licensee programme for key categories and retailers, while also identifying partnership opportunities.
Together, say Tanya and Jose, they will strategically work with the Tara Duncan brand to excite and delight consumers through partnerships with best-in-class licensees and retailers in Canada and Mexico.
This appointment is another major boost for this fast-growing animated 52 x 13' series – the thrilling, funny and highly original story of an ordinary girl from Earth with extraordinary powers making friends and fighting evil on the magical planet OtherWorld.
Total sales of the first series now exceed 80 countries; a second season is now in production. Agents have already been appointed for the UK, Spain and Portugal, Benelux, multiple territories across Latin America and the Caribbean, Italy and now Canada and Mexico. More appointments are imminent. International distribution company Superights represents worldwide rights distribution for the show, except in Mainland China.
As brand awareness grows, PSCP is launching its own range of Tara Duncan figurines, playsets and dolls at retail in France from autumn this year, thanks to its French distributor WTT. More territories are to follow soon. The Tara Duncan licensing campaign has also awarded a licence in the French market to toy company tonies. Along with toys and games, other categories being targeted by the growing network of agents include back to school, stationery, home textiles, apparel, fashion accessories, beauty & personal care, food & beverage, and gifts.
Tanya Visano says, "We are thrilled to have been chosen by PSCP as a licensing agent in Canada and Mexico for Tara Duncan, to bring this exciting, entertaining and magical property to consumers through fresh and on-trend consumer products."
Laurent Taieb, Head of Licensing for PSCP, adds: "Tanya and her team have valuable experience with some of the biggest names in the licensing industry and know these markets better than just about anyone. We're delighted to welcome Visano Management on board to support Tara Duncan – a brand that keeps on attracting some of the best names in the business!"