MIPCOM: Cris Abrego and Eva Longoria Join Forces for a new Media Group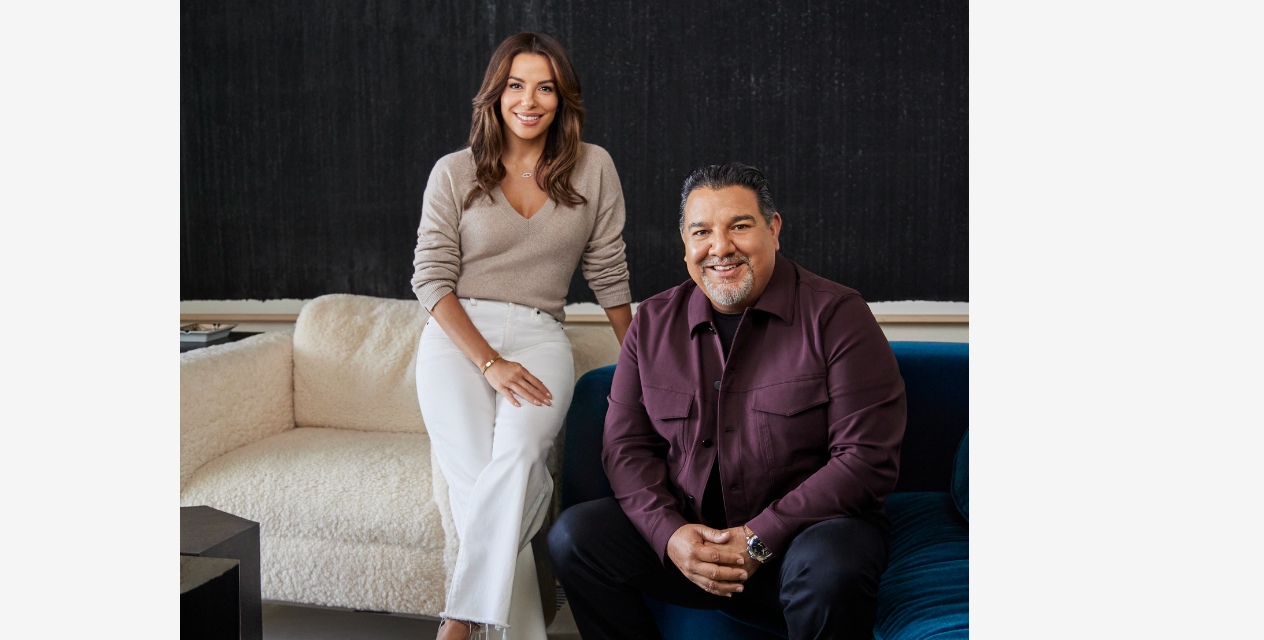 Cris Abrego and Eva Longoria announced today at MIP that they have formed a
new media holding company and premium content studio, Hyphenate Media Group.
The new venture will invest in creator-led enterprises as well as develop and produce its own slate of original
programming. Abrego will serve as the CEO of the company, and Longoria will serve as its
Chief Creative Officer. Media and entertainment powerhouse Banijay, led by Chairman Stéphane
Courbit and CEO Marco Bassetti, where Abrego has served as Chairman of the Americas since
2020, has made a strategic investment in the new business to accelerate its growth.

The announcement was made by Abrego and Longoria during a dedicated keynote at MIPCOM
Cannes: The Future of Content: What Comes Next?

Collaborators for twenty years, Abrego and Longoria have identified a number of creator-led
enterprises with proven leadership and the potential to scale and will dedicate the initial phase of
Hyphenate Media Group's growth to building out its portfolio of partners. As the industry finds itself
at an inflection point, Hyphenate offers an alternative model, supporting creator-entrepreneurs as
they build their own production companies and develop a slate of projects to sell independently.
The new venture will drive the creative output and deal-making capacity of each partnered company
through capital investment, brand development, and the collaborative advantage and infrastructure
provided by Hyphenate's core leadership team.

With an eye towards capturing the rapidly evolving marketplace, which is driven by an ever younger
and more diverse audience, Hyphenate Media Group will leverage its co-founders' commitment to
address the industry's urgent demand for ground-breaking premium content with an inclusive
approach and broad appeal. As a destination for visionary multi-hyphenate creator-entrepreneurs,
Hyphenate is poised to provide the entertainment industry with a business solution by enabling a
multiplicity of connections to audiences around its different brands.

To jumpstart its own independent studio function, Hyphenate Media Group has acquired the full slate
of UnbeliEVAble Entertainment, the independent production label founded by Longoria in 2005 and
behind titles such as Telenovela, Grand Hotel, and Searching for Mexico. UnbeliEVAble
Entertainment projects will be folded into the core operations of the new business, with Hyphenate
taking over and advancing the entire lineup as well as developing new scripted and unscripted
programs. Its first title, Apple TV+'s Land of Women, is expected to be released in 2024. Both Abrego
and Longoria will produce exclusively for the new company, and all television projects directed by
Longoria will be produced under the new banner.
Abrego and Longoria are currently in negotiations with several key executives and anticipate
announcing their leadership team later this year.