Brands & Retail Winter Conference – Date Confirmed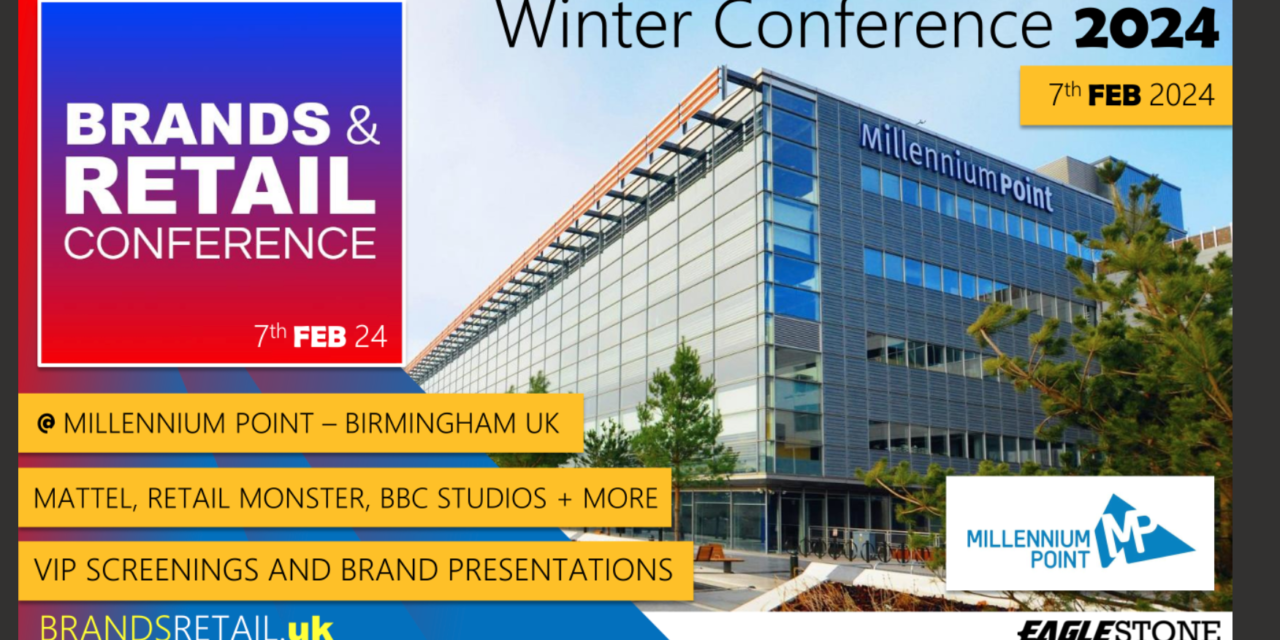 Brands & Retail Conference has confirmed the date of their Winter 24 conference which will take place on the 7th February 24 at their new venue Millennium Point Conference Centre in Birmingham. 
Mattel, Retail Monster and BBC Studios have confirmed their 15-minute brand slots so far, with many more brands reserving the limited one day event presentation spaces.
There will also be an evening networking party in the venue from 5pm till 8pm with themed entertainments, drinks, canapes and a chance to network.
"The feedback we received for the new venue at Millennium Point from the brands and attendees at our Summer 23 conference was fantastic. Helping to promote regional growth, helping reduce carbon footprint and with so many retailers and licensees HQ's in the midlands and the north it makes sense again to hold the Winter 24 conference in Birmingham.
I am also delighted BBC Studios will be taking part for the first time alongside Retail Monster and Mattel. At the time of press I have around five other brands signing the paperwork as we speak so we in theory only have about ten slots left.
Registration for our VIP audience will start around late November and with the extra capacity we will see more key senior executives and CEO's coming from the Retail and Manufacturing industry in the UK," comments Ryan Beaird – CEO Brands Retail Conferences 
The current lineup and brand availability can be viewed at www.BrandsRetail.uk/feb24
Website: www.BrandsRetail.uk – Contact Event Director: Ryan.Beaird@BrandsRetail.uk