MIPCOM: The Wigles and FilmRise in Worldwide Deal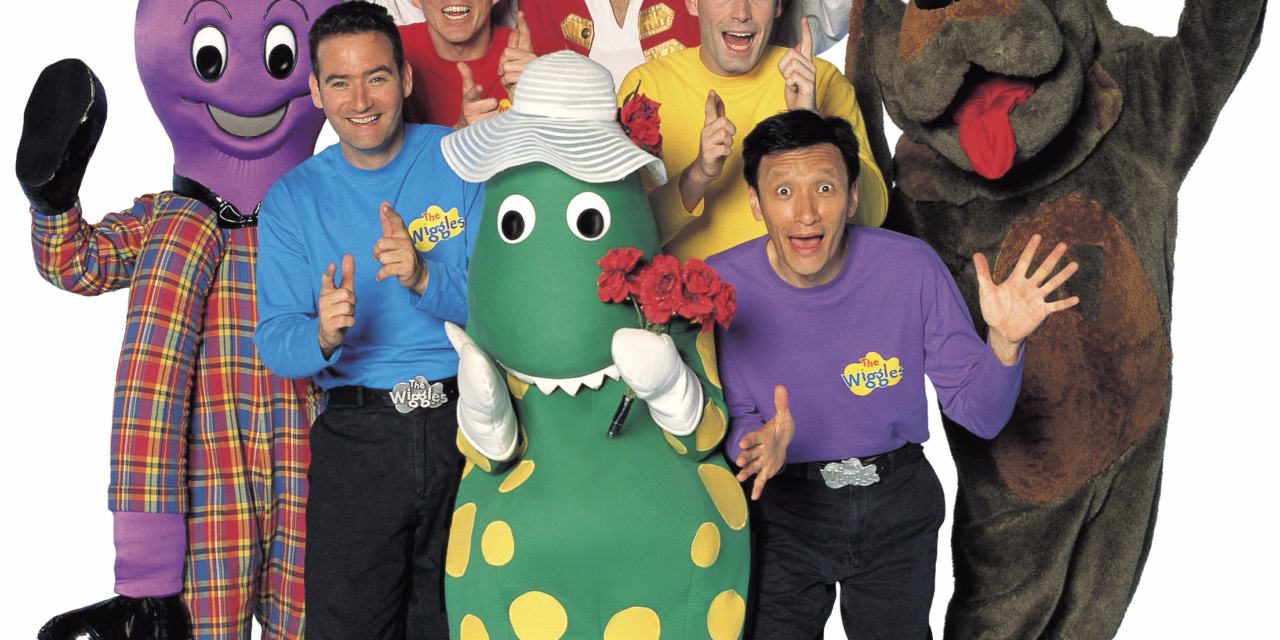 FilmRise, the New York City-based film and television studio and streaming network, has entered into an exclusive worldwide distribution deal (ex. Australia and New Zealand) with The Wiggles, the long running and children's entertainment group. The Wiggles are known for their infectious music and videos that have captivated, educated, and enchanted children aged 2-5 in territories across the globe for the past three decades. The announcement was made jointly today at the MIPCOM conference between Max Einhorn, SVP of Acquisitions and Co-Productions at FilmRise and Luke Field, General Manager of The Wiggles.
The deal includes Digital Media including Digital Linear, Television and Ancillary rights to over 80 hours of the classic "Wiggles" TV series that ran from 1998 up to and through 2012. Every season of these programs showcases the original Fab Four for the younger audience – Greg, Anthony, Murray, and Jeff. Dressed in their vibrant "skivvies" of red, yellow, blue, and purple, this Australian entertainment group has left an indelible mark on the global stage, thanks to their captivating songs, dynamic live shows, and unwavering dedication to edutainment.
Katherine Weinstein, Acquisitions Manager states, "We are truly excited about this deal since we understand the immense impact of this iconic intellectual property. It brings us great joy to know we are sharing The Wiggles' enchanting world with children across various territories through diverse forms of home entertainment. What's even more exciting is the knowledge that they have not ceased their performances and creative endeavors, ensuring that fans can continue to sing along to both the timeless and fresh Wiggles songs."
Luke Field, GM of The Wiggles states, "We couldn't be more delighted with the timing of this deal, coinciding with the release of the new Wiggles documentary, 'Hot Potato: The Story of The Wiggles.' It is the perfect opportunity for children to enjoy the original, beloved programs. We are incredibly excited about our partnership with FilmRise, as we know that we now have a robust distribution arm and a talented marketing team supporting us every step of the way."
This large package of classic Wiggles programming includes some of the very first TV programs the band created in 1998 in addition to numerous hour-long specials. Wiggles songs that children know and love are featured all throughout the catalog, including "Fruit Salad, Yummy, Yummy," "Hot Potato," and "Do The Monkey." Prime Video's upcoming documentary "Hot Potato: The Story of The Wiggles" that takes a behind the scenes look at The Wiggles enduring legacy of inspiration and joy that has left an indelible mark on young audiences worldwide, will only add to The Wiggles grand scale awareness. Prime Video will release the documentary in over 24o territories, launching on October 14.
The deal was negotiated by Katherine Weinstein, Manager of Acquisitions at FilmRise and Jill Goldstein, Founder, JGPR.