Merchantwise to take a bear hunt across Australia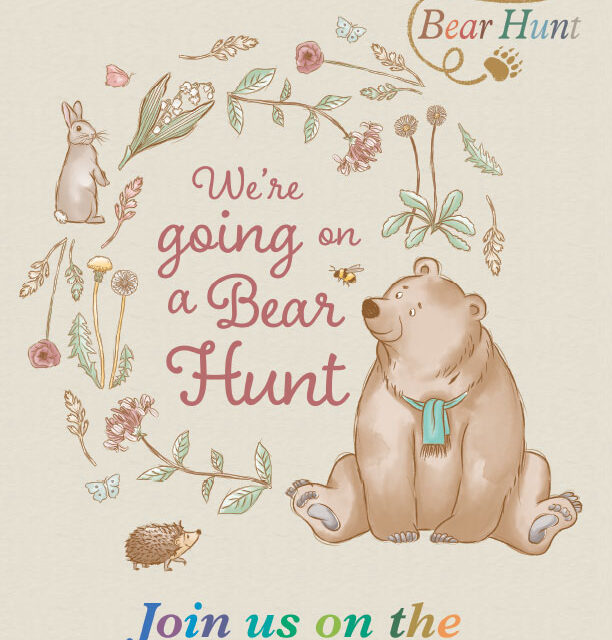 Merchantwise is now partnering with Walker Productions and Lupus Films, the production team behind the stunning animation based on the best-selling children's book We're Going on a Bear Hunt, published by Walker Books. Merchantwise will be representing We're Going on a Bear Hunt across Australia and New Zealand.  Image attached for media use
Caprice Australia is leading the launch of the local licensing program with branded infant and toddler apparel launching for the first time in the local retail markets from July this year.
Merchantwise is currently appointing partners for a range of consumer products to launch across Australia and New Zealand throughout 2023 and 2024.
Originally published in 1989, We're Going on a Bear Hunt is the beloved storybook following a family traipsing through the stunning English countryside to find a bear.
With rhythmical story-telling by Michael Rosen, and timeless watercolour illustrations by Helen Oxenbury, We're Going on a Bear Hunt has enchanted children and parents alike with its story of perseverance, optimism, and a love of nature.
Since it's 1989 release, We're Going on a Bear Hunt has sold over 14 million books worldwide, with 1.4 million of those copies having been sold in Australia alone.
Michael Rosen's retelling of this iconic story has exceeded over 17 million views on YouTube and due to the success of the book, a 30-minute animated TV special was created. Produced by Lupus Films (The Snowman and The Snowdog) and Walker Productions (Tilly and Friends), the special was watched by over 8 million viewers at launch on Channel 4 Television in the United Kingdom and has aired every year thereafter.
The TV special has been available on Amazon Prime in the United States since the start of 2017 and has enjoyed sales globally to ABC in Australia, Canal + and France Television in France, SVT in Sweden as well as NHK in Japan.
For over 34 years, readers young and old have been swishy-swashing and splash-sploshing through the award-winning and much-beloved picture book. In 2024, We're Going on a Bear Hunt will be celebrating its milestone 35th anniversary.
"We are thrilled to be representing We're Going on a Bear Hunt across Australia and New Zealand. Caprice Australia is already on board with an exciting infant and toddler apparel collection, and we are looking forward to appointing consumer products partners for this beautiful and timeless property," said Merchantwise's Managing Director, Kerryn McCormack.
"We are extremely excited to be partnering with Merchantwise for this timeless property. Their expertise and knowledge of the market will accelerate its success! We are thrilled with Caprice's appointment" said Pindy O'Brien International Licensing & Market Development Director.