New Jurassic World webstore in Australia and New Zealand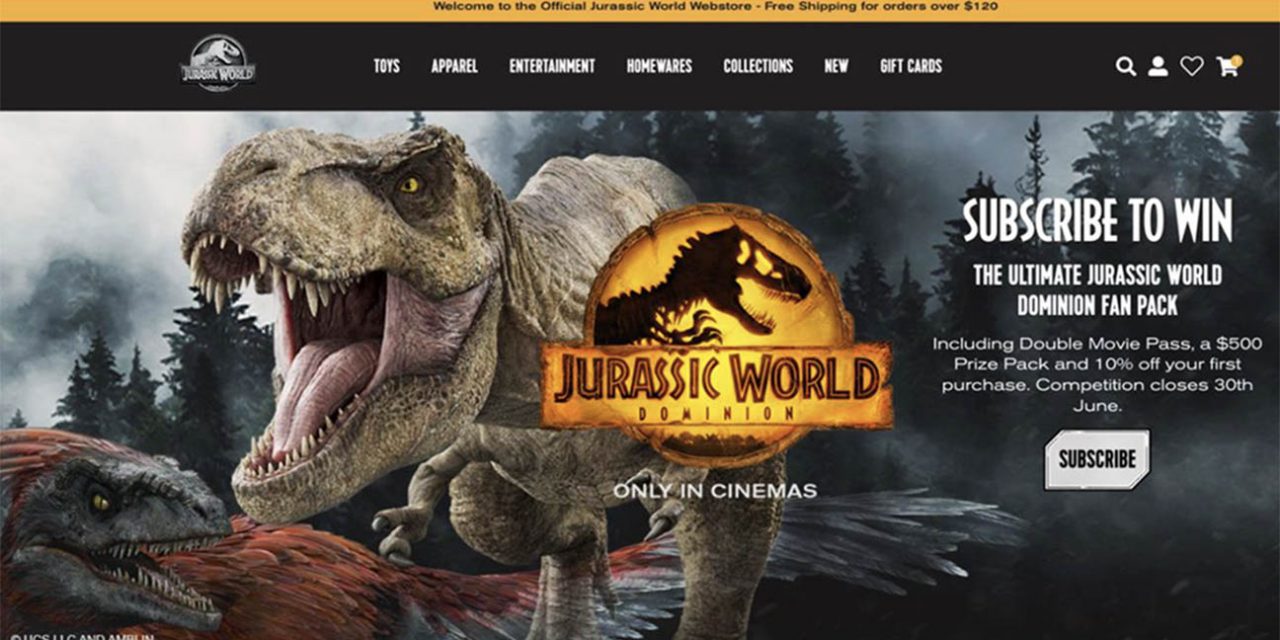 To celebrate the release of Jurassic World Dominion, from Universal Pictures and Amblin Entertainment in cinemas, Universal Brand Development, in partnership with KKZ Levco Pty Ltd have launched an official Jurassic World webstore in Australia and New Zealand.
This new online shopping destination combines curated Jurassic World products in a unique online shopping experience for Jurassic World fans of all ages.
The webstore will drop limited editions of carefully selected fan-favourites, brand collaborations, quality toys, lifestyle, apparel, and collectable products tied to the Jurassic World franchise, including movies, games, and animated TV series on a regular basis.
Among the items debuting this month are Jurassic World Dominion action figures, toys, limited edition apparel, games, puzzles and much more.
"We are thrilled to be able to provide Jurassic World fans of all ages in Australia and New Zealand with an immersive online shopping destination that showcases a breadth of products across all categories. This official Jurassic World webstore will serve fans with all new ranges as well as feature the latest brand news and information." said Jo Pascoe, Universal Brand Development Vice President of Consumer Products for Australia, New Zealand and Southeast Asia.
"We are delighted to launch the Official Jurassic World webstore for Australia and New Zealand, coinciding with the release of Jurassic World Dominion, where fans of all ages now have one location to access new, existing and exclusive Jurassic merchandise," said Paul Cherny, Head of Strategy KKZ Levco. "It's a privilege to be the official online partner for one of the most iconic franchises of all time. The webstore will have a constant stream of new merchandise ensuring the ultimate Jurassic World experience to meet your gift-giving needs and for personal enjoyment."
Customers that subscribe to the new Jurassic World webstore during the month of June will go in the draw to win a Jurassic World Dominion prize pack valued at over $500, plus they will receive 10% off their first order and be kept up to date on the latest Jurassic news, exclusive products and member offers!