Mrs Elswood celebrates 75th birthday with glow up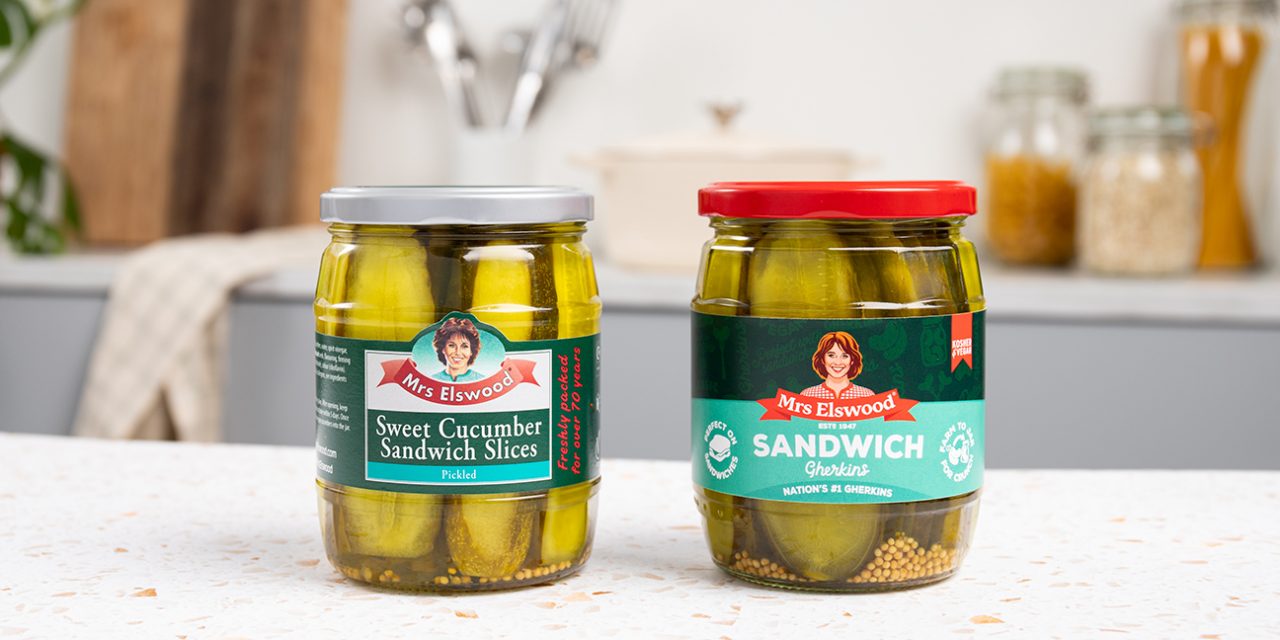 Mrs Elswood, the UK's number one gherkin brand, is celebrating its 75th birthday with a refresh of its packaging including a glow-up of its iconic Mrs Elswood character.
Mrs Elswood has been given a modern, more fashionable look with a sleek hairstyle and new red top which matches the classic green and red brand colours.
The aim of the brand refresh is to appeal to younger consumers who have recently discovered the joy of gherkins, without alienating its core audience.
This is the first brand refresh for over 10 years and the first tweak of the Mrs Elswood character since the 1990s. The new branding will be rolled out across the portfolio, and on its website in July 2022.
Pickled vegetables have become the UK's latest food trend as the pandemic drove more in-home eating occasions from WFH lunches to family dinners. Gherkins have become more popular as consumers replicated popular takeaways like burgers at home and to lift otherwise drab meals.
Throughout the pandemic, Mrs Elswood saw a huge 43% YOY growth (Kantar 2021) and is outperforming the pickled vegetable category which has seen value growth up 16.6% adding an additional £17.5m of sales.
Mat Moyes, Gherkin Guru at Mrs Elswood said: "Like many categories, the pandemic brought new consumers to Mrs Elswood. We felt it was the right time for a pack refresh, and to give our iconic and much-loved Mrs Elswood character a makeover to bring her up to date.
"We tested our new 21st century Mrs Elswood packs with gherkin consumers across the UK and they reacted positively on every dimension, from recall through to purchase intent and overall preference. Let's hope this brand refresh and modernisation will keep Mrs Elswood relevant to shoppers for another 75 years."
The new Mrs Elswood brand look and feel will feature across its entire iconic range of pickled gherkins including Whole Sweet Gherkins, Sandwich Slices, Dill Spears and Burger Gherkins.
Mrs Elswood was founded in London in 1947 and has won the hearts of British consumers up and down the country ever since.
Mrs Elswood gherkins are picked, packed and pickled directly in jars only once a year, when cucumbers, grown under the summer sun are at their best – so it was essential that the brand refresh happened in the new summer pickle season.
Its gherkins are famous for their crunchy texture and delicious flavour that brightens up meals, sandwiches, salads and snacks across Britain.