MDR Working with Amy Winehouse Estate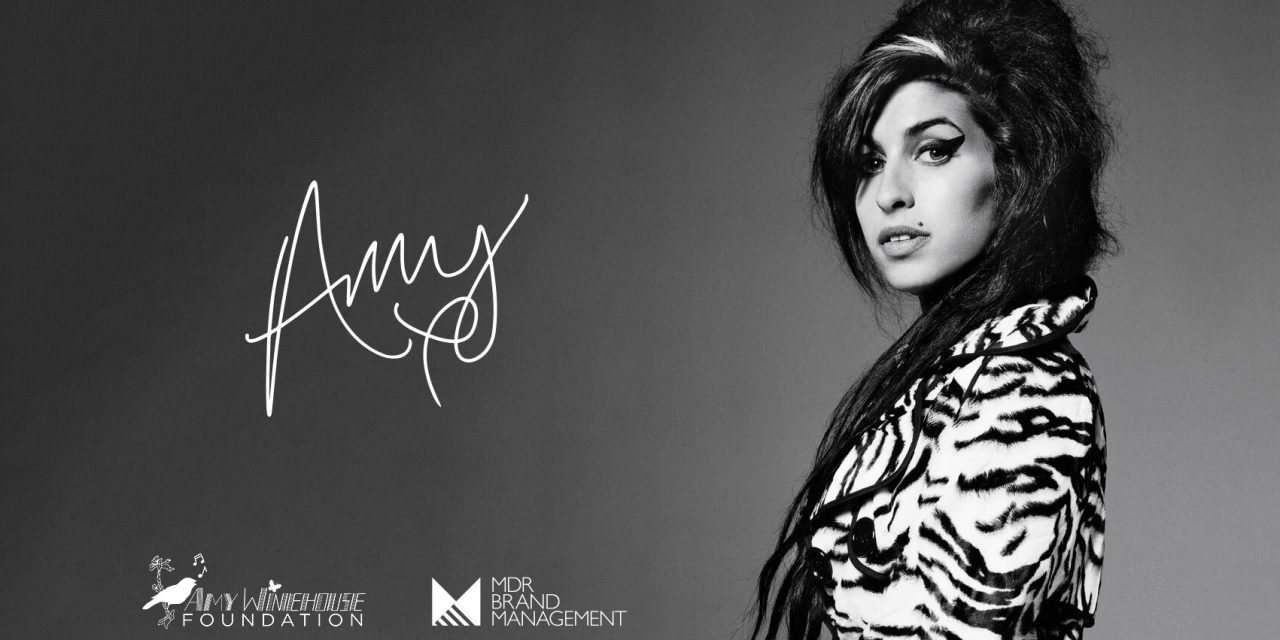 MDR Brand Management has announced it is been working closely with the Amy Winehouse Estate to celebrate and protect Amy's legacy as one of the world's greatest musical talents and style icons. Together they have handpicked and commissioned dedicated partners to bring Amy's aesthetics and personal values to life through new footage, a curated exhibition and a series of consumer products.
In partnership with the Design Museum in London, Amy's fans will have access to a major retrospective and immersive exhibition on Amy, depicting key moments in her career. Amy: Beyond the Stage outlines Amy's influence on the world, from her early life to her introduction to music, her identity as a fashion and culture figure and celebrates her everlasting music talent. The exhibition launches in November 2021 and will run through April 2022.
MDR's first collaboration went live in September; makeup artistry brand Illamasqua launched a co-branded limited-edition Beauty Box. The box includes 6 cosmetic products inspired by Amy's iconic look and makeup bag favourites and a collectible magazine featuring an interview with her stylist and friend, Naomi Parry. The partnership was set out as a celebration of Amy's favourite Illamasqua products and a testament to her bold, unique and iconic beauty. A full makeup collection will be launching in 2022.
British Audio brand, Roberts has been appointed to launch a series of products inspired by Amy's personal affiliation with the brand. Amy owned 3 Roberts radios, with her baby-pink Roberts radio featuring in the photoshoot of the Frank album in 2003. Roberts intends to launch special limited Amy Winehouse editions of some of their iconic products from February 2022 onwards.
Danish brand Lucie Kaas, known for their collectible range of Kokeshi Dolls celebrating some of the world's greatest legends in the arts industry, will continue to sell the Amy wooden doll, sold online globally and in high-end retailers including Selfridges.
In Spring 2022, an Amy Winehouse luxury scented and expressive candle by Lauren Dickinson Clarke will launch, followed by an illustrated bone china mug. The collection perfectly portrays Amy's playful manner and expressions.
MDR is progressing on a number of additional product partnerships to be announced in the coming months. A portion of each partnership's proceeds will go towards the Amy Winehouse Foundation, who work to inspire children and young people to build their self-esteem and resilience, so that they can flourish.
Daniel Avener, CEO MDR Brand Management: ''It is a real privilege for MDR to be working so closely with Amy's stylist and direct family, and to be welcoming like-minded, authentic and invested partners to our brand building vision, whilst giving back to the Foundation. We are excited to be able to showcase some of our initiatives and allow fans to delve back into Amy's world and remember her incredible talents forever.''
Mitch and Janis Winehouse, parents of Amy said: "We're delighted to be working with MDR and brands which authentically represent Amy, whilst raising funds for the Amy Winehouse Foundation."
here: https://www.amywinehouse.com