APC Kids and France Televisions secure deal for Hardball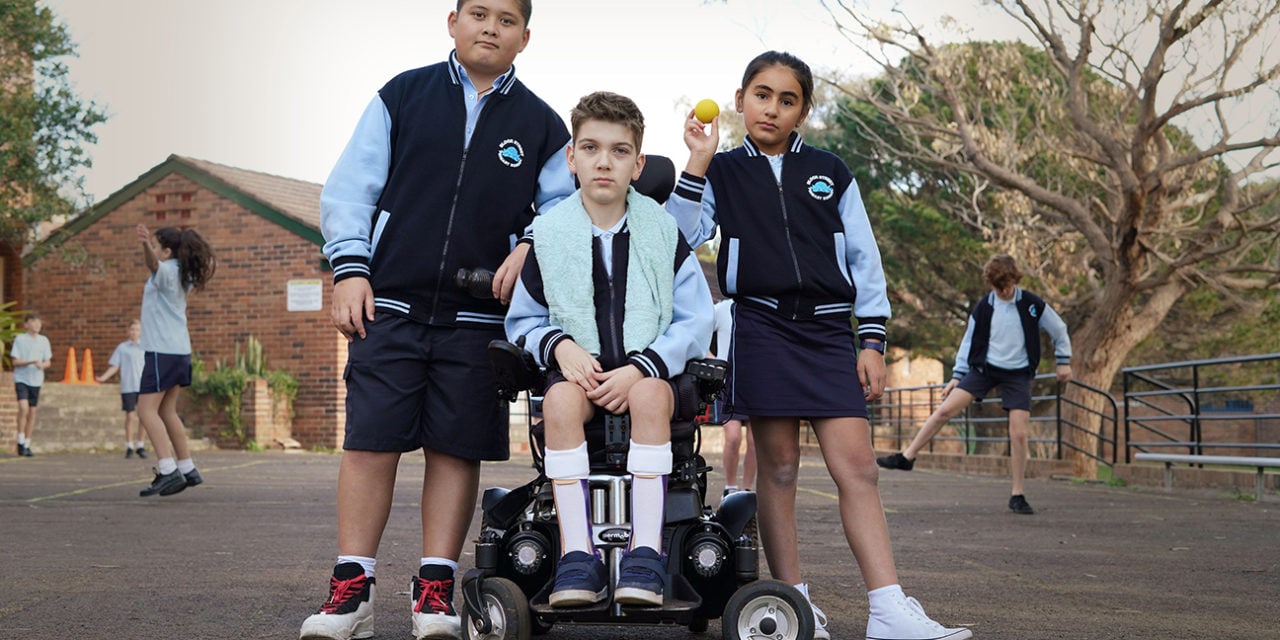 APC Kids, the children's entertainment division of co-production and distribution company APC Studios has secured a deal with France Télévisions for new live action comedy Hardball (13 x 24') distributed by Australian Children's Television Foundation (ACTF).
Produced by Northern Pictures in association with Screen Australia, Create NSW and the ACTF, Hardball is a fresh, fish-out-of-water comedy aimed at 8–12-year-olds. The series premiered in Australia on ABC ME last year.
When Mikey moves from New Zealand to Western Sydney, he finds himself in the thick of the ultra-competitive, schoolyard game of handball. After saving a kid on the playground from a wayward ball and finding he has the most powerful strike in the world, Mikey is befriended by Jerry and Salwa, who join forces to train him to become a weapon of precision and skill – equipped to topple resident king of the court, Tiffany, and take home the Western Suburbs handball crown – if only he could make the ball land in the right suburb.
Claire Heinrich, Head of Acquisitions, Children & Youth Department at France Televisions said, "We fell in love with this series for its devastating humour, its values of team play and solidarity, its endearing hero and its colourful and unforgettable characters; Mikey and his friends are inviting us into their game and there is no doubt that Okoo viewers will like to follow them as much as we do!"
Lionel Marty, Managing Director of APC Kids says: "Hardball is anoriginal, charming series with diverse, down-to-earth characters we know young viewers all over the world are going to relate to. We're proud to be partnering with the ACTF to bring its great programming to a French audience."
Jenny Buckland, CEO of the ACTF had this to say: "We're thrilled that children in France are going to meet the gang from Hardball and we hope they love them as much as we do."
Hardball has also been sold to broadcasters in Norway, Ireland, Canada, Hong Kong, Portugal and Slovenia, with further deals to be finalised soon.