Limited-Edition Harry Potter Watch Launches in India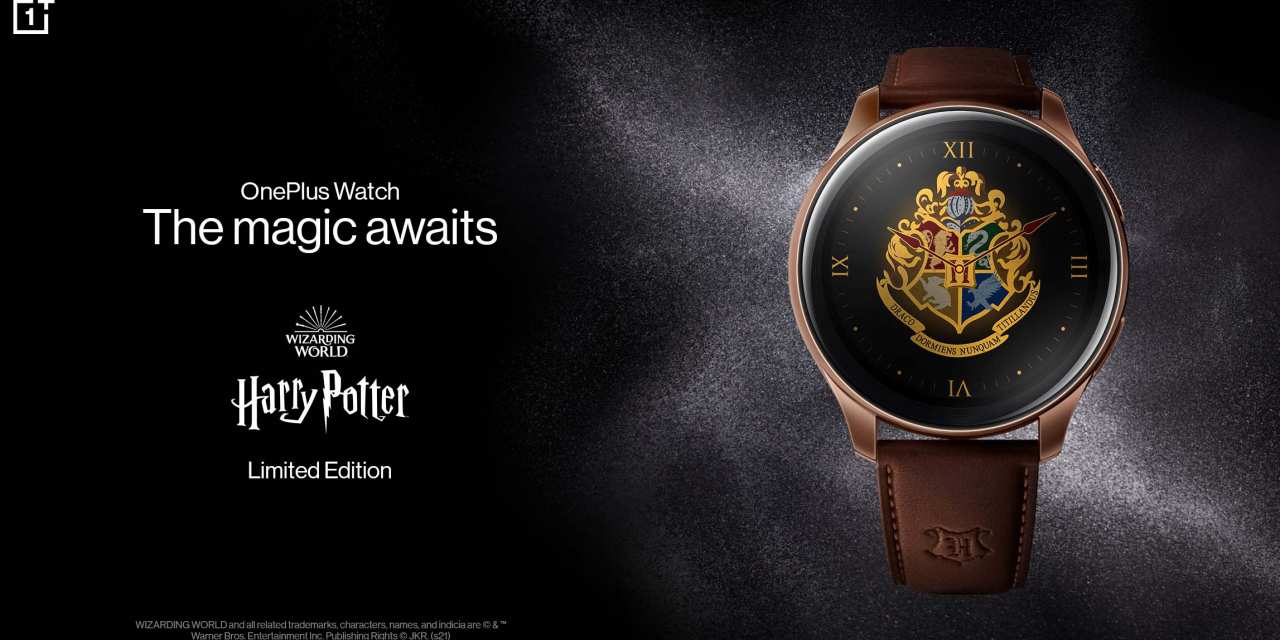 Wizarding World fans in India can now display their fandom everywhere they go. OnePlus, the global technology brand, today announced an exclusive collaboration with Warner Bros. Consumer Products (WBCP), to launch a limited-edition Harry Potter inspired smart watch. Fast, smooth, and reliable, the limited-edition device is a keeper that furthers the connected ecosystem experience, and seamlessly integrates into your digital life.  
As soon as the watch is switched on and the iconic Harry Potter logo appears, users will feel an excitement that only Wizarding World fans can understand. Boasting a wide array of dynamic-face watches, fans can customize the UI to pick one of the famed Hogwarts houses – Gryffindor, Hufflepuff, Slytherin or Ravenclaw – or choose to don the Hogwarts crest or its silhouette.
Users can also choose from a plethora of UI options from the font and animation to the icons in the menu screen, each inspired by the Wizarding World. Furthermore, users can also power up their device providing a full day's charge within mere minutes. With active monitoring, users can even track their footsteps.
Crafted with spellbinding design, the limited-edition watch comes with a vegan leather band embossed with the Hogwarts crest, to give a timeless feel of the iconic series to your modern-day timepiece. Individually hand polished with specially treated curved glass, the watch is a testament to OnePlus' uncompromising craftsmanship. The corrosion resistant case also comes with a lightning bolt, reminiscent of Harry Potter's iconic scar, inscribed on the power button.
Speaking on the partnership, Pete Lau, Founder of OnePlus, said, "Creating unique product experiences has always been at the center of OnePlus' philosophy, and we strive to give our community products which they can engage with on a deeper level. Our partnership with Warner Bros. Consumer Products is a testament to that philosophy and a result of the unprecedented positive feedback we have received on our collaborations in the past. While our associations in the past have primarily focused on our smartphone and audio products, this time around we wanted to give our fans something extraordinary with a OnePlus Watch cloaked in the wonder, whimsy and intrigue that only the Wizarding World has."
Vikram Sharma, Vice President of Consumer Products, Advertising & Partnerships, WarnerMedia India, Southeast Asia & Korea, added: "Amazingly, it has been 20 years since the first Harry Potter film premiered and the community of loyal fans in India just keeps growing. Together with OnePlus, we've combined one of the best-known franchises with best-in-class technology. This collaboration has resulted in a limited-edition watch that I'm certain will be a must-have collector's piece for all Wizarding World fans."