McDonalds Announces Miraculous European Happy Meal Promotion, Featuring Sustainable Premiums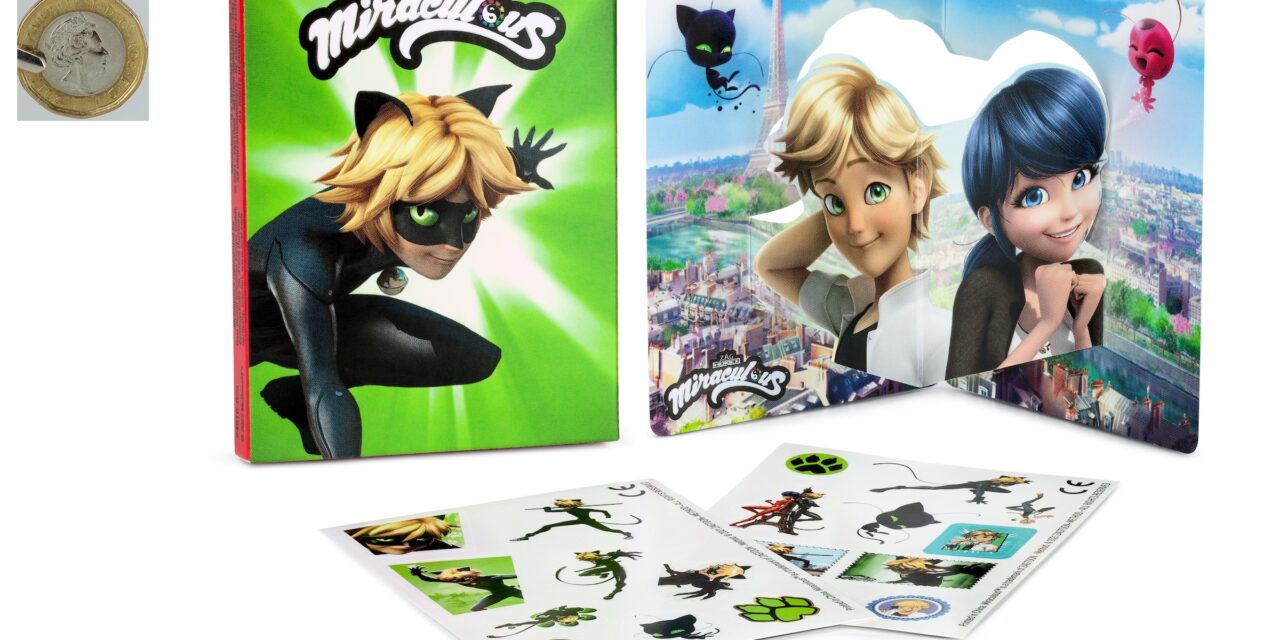 Award-winning global independent animation studio ZAG has announced it has signed a new agreement with McDonalds for a Miraculous™ Happy Meal Program that will span 40 European countries, including Spain, Italy, Germany, and Austria, and will feature a line of sustainable premiums.  The announcement was made today by Julian Zag, EVP Global Operations and Head of ZAG Play.
The new McDonald's Happy Meal Program, which celebrates ZAG's flagship property Miraculous™ – Tales of Ladybug and Cat Noir, will run across the majority of McDonalds 6,000+ restaurants across Europe from August to September, and will be promoted with a dedicated animated TV commercial, in-store point-of-sale, exclusive packaging, and a digital/social media campaign. As part of the Happy Meal line-up, there are four Miraculous activity packs that encourage kids to unleash their miraculous!
"We are fortunate to have had several successful Miraculous promotions with McDonalds, and we're excited that this new Happy Meal promotion will feature sustainable premium items," commented Hyde Schram, ZAG Play's VP of Global Partnerships: Collaborations, Promotions, Experiential, who reports to Julian Zag. "This initiative fits perfectly with our sensitivity to and awareness of ecology and environmental protection, which will be reflected in ZAG's soon-to-be established foundation, ZAG Forest. We are extremely proud that Ladybug and Cat Noir will represent this promotion with its important message of sustainability that will be delivered to millions of children across Europe."
McDonald's statement: "McDonald's Happy Meal toys are changing! We believe we should take steps to help the environment. So, it is time for less plastic in our Happy Meal toys. At McDonald's we're doing our part to help protect the planet by creating Happy Meal toys made with more sustainable materials including renewable, recycled or certified materials. And by the end of 2025, every Happy Meal toy – no matter where you are in the world – will be made with more sustainable materials. We are very proud of the toys we developed for this Miraculous Ladybug and Monster Truck Happy Meal program as they are a combination of fiber and Green PE, a new kind of plant-based plastic that is produced from plants, like sugarcane. This program overall will use only materials which are from renewable, recycled, or certified sources.
Recently, ZAG and ON kids & Family (Mediawan Group) agreed to collaborate with international non-profit The Breteau Foundation–which provides quality education tools to disadvantaged children worldwide–on a special episode of the Miraculous – Tales of Ladybug and Cat Noir to raise awareness about the global plastic crisis. To be released in spring 2023, the episode, which will reach millions of Miraculous fans around the globe, seeks to inspire the next generation to be sustainable changemakers in the fight against plastic.