Mattel Announces Global Distribution Partnerships for Thomas & Friends: All Engines Go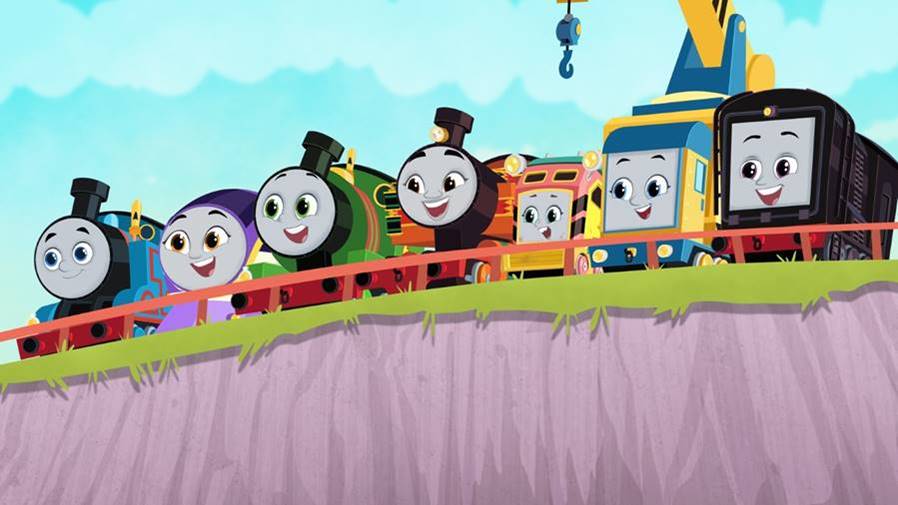 Mattel has announced a broadened global reach and viewership of the newly reimagined animated series Thomas &  
Friends: All Engines Go through multiple global distribution agreements.
Produced in vibrant, 2D animation in partnership with Corus Entertainment's Nelvana, Thomas & Friends: All Engines Go introduces an entirely new creative approach to Thomas & Friends content. Both purposeful and playful, the series features new art direction, more physical comedy and music, and a greater range of character expressiveness. With stories told from Thomas' point of view, this fast and colorful show is crafted to appeal to contemporary audiences' sensibilities while maintaining Thomas' core brand ethos.
"In addition to Thomas being more playful and relatable than ever before, the stories in Thomas & Friends: All Engines Go resonate with kids everywhere today. We are pleased to introduce our all-new vibrant Thomas & Friends content to a global audience with our distribution partners," said Frederic Soulie, Senior Vice President and General Manager, Mattel Television.
Global distribution agreements include longstanding Thomas content partners including Milkshake (UK), Televisa (Mexico), TV Cultura (Brazil), Nickelodeon (Greece), Puls (Poland), NHK (Japan), Tooniverse (S. Korea), BesTV and Tencent (China). New global distribution agreements include Nick Jnr (UK), WarnerMedia (EMEA), TF1(France), Noga (Israel), WarnerMedia (LATAM), and FPT TV (Vietnam).
The series is available now in the U.S. on Cartoon Network and in Canada on Treehouse, and will be available in the U.S. through Netflix on Oct. 29.