Barbie launches new range with Zara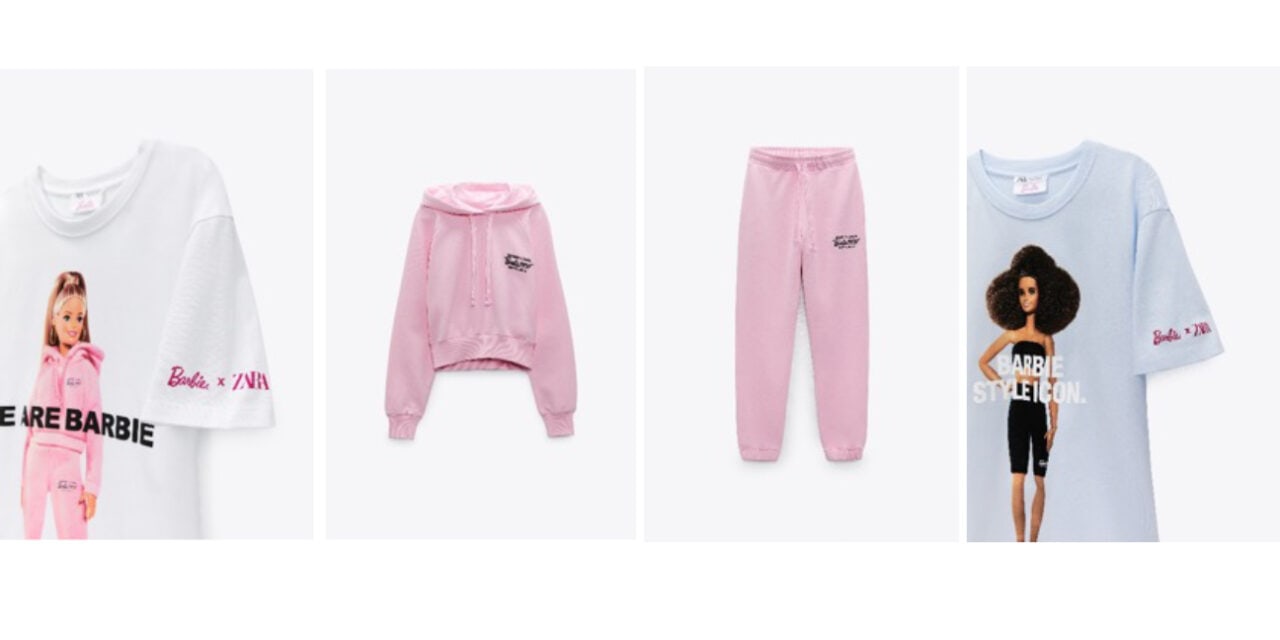 Mattel, Inc.'s Barbie has launched a brand new clothing collection with international fashion company Zara, marking the first time the two iconic brands have come together on a complete bespoke collaboration that incorporates product and digital marketing elements.
The consumer products partnership, which rolls out globally online and in-store, includes an 8-piece female activewear collection including hoodie, jogging trousers, long sleeve top, t-shirts, shorts, and swimwear
The clothing selected by the Zara fashion team for Barbie to wear showcases new creative images that are printed on two different tees that make up a part of the bigger collection all available to purchase online and in-store globally.
Additionally, a limited-edition of Barbie dolls will be sold on Zara online. The collection features two dolls, each wearing statement activewear stamped with "Zara Barbie 1959." The Zara Barbie doll wears a cozy oversized-hoodie paired with joggers. The doll is fully articulated and includes doll stand. All proceeds will go to Spanish charity Entreculturas.
Lisa Weger, Head of Consumer Products Europe said 'Barbie's newest collaboration with Zara, reflects the latest spring trends in great style, perfectly tied with the power of the Barbie brand. We're excited to see it come together in a strong and accessible collection that will attract Barbie and Zara fans around the world.
The new collection will anniversary a Barbie line launched in summer 2020 that included a range of colourful printed t-shirts and bodysuits that leaned on the heritage of Barbie and its logo aesthetic. These products were exceptionally well received with its customers and fans of Barbie, and this new partnership aims to build on this success.