Magic Light Announces its Christmas Special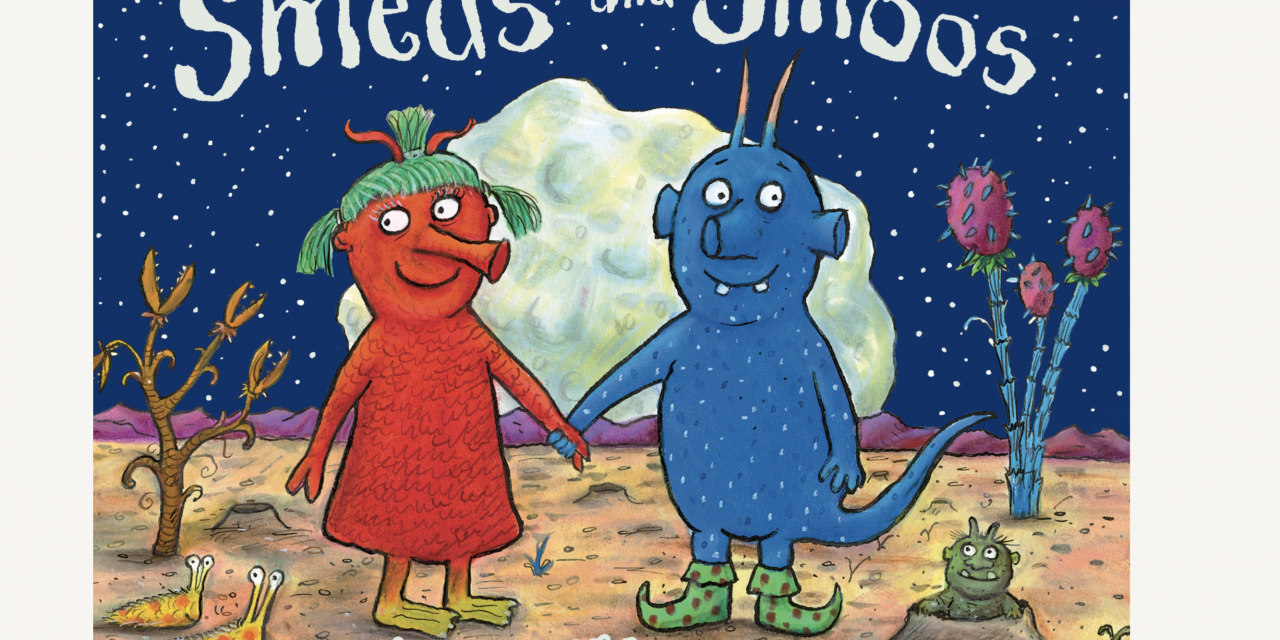 Magic Light Pictures, the multi-Oscar nominated production company, is bringing Julia Donaldson and Axel Scheffler's story of a love which overcomes divisions, The Smeds and The Smoos, to BBC One and BBC iPlayer for Christmas 2022.
The all-star cast will see double Oscar nominee Sally Hawkins (The Shape of Water) as Narrator, joined by Adjoa Andoh (Bridgerton) as Grandmother Smoo, Bill Bailey (Strictly Come Dancing champion) as Grandfather Smed, Meera Syal (Roar) as Aunt Smed and Rob Brydon (Gavin and Stacey) who will be returning for his tenth Magic Light film as Uncle Smoo, Ashna Rabberu (Sex Education) as Janet and Daniel Ezra (All American) as Bill.
On a far-off planet, two families always avoid each other. The red Smeds never mix with the Smoos, who are blue, so when a chance encounter allows young Smed Janet to become friends with Bill, a young Smoo, their families immediately try to stop it. But Janet and Bill sneak out to meet up secretly and as they grow up they fall in love. When their families find out they could not be more horrified. So the desperate Janet and Bill sneak away to escape in the Smed's red rocket to explore the universe together. Realising they've lost their children, Grandmother Smoo and Grandpa Smed are compelled to work together to try to find the young couple. Can the two clans discover how to get along?
The fim will be the tenth TV adaptation by Magic Light Pictures of a Donaldson/Scheffler title for BBC One and BBC iPlayer. The films have become firm fixtures in the Christmas schedules. Last year Superworm, which aired on BBC One on Christmas Day and starred Olivia Colman and Matt Smith, was the 3rd most watched programme with 8 million viewers (30-day all-screen figures).
The book is written by Julia Donaldson and illustrated by Axel Scheffler, creators of The Gruffalo. Together Julia and Axel are the UK's number one picture book creators. The Smeds and The Smoos was first published by Alison Green Books (an imprint of Scholastic) in 2019 and was the UK's bestselling picture book in hardback (2019) and paperback (2020). The book was also the winner of the British Book Awards for Children's: Illustrated & Non-Fiction 2020 and has been translated into 27 languages.
The film has been acquired by Charlotte Moore, BBC Chief Content Officer and Nawfal Faizullah, BBC Drama Commissioning. Magic Light has been providing festive family treats to BBC One for over a decade, and their films, based on the books by the award-winning duo, are among the most popular family titles on BBC iPlayer.
The Smeds and The Smoos is being directed by Daniel Snaddon (The Snail and the Whale, Zog) and Samantha Cutler, from a script by Julia Smuts Louw. Producers are Barney Goodland and Martin Pope. The composer is René Aubry, who has written the music for the collection of Magic Light films from Donaldson & Scheffler books. Animation services are being provided by Blue Zoo Animation Studio.