Macmillan Children's Books announces Sylvanian Families five-year deal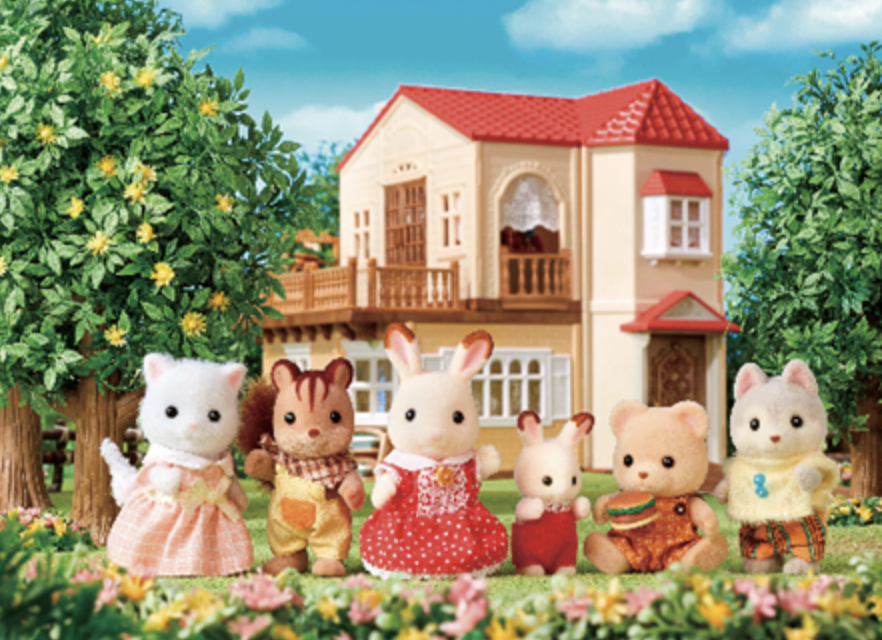 Macmillan Children's Books announces a five-year deal for brand new Sylvanian Families publishing in the English Language in the UK, Republic of Ireland, Australia, New Zealand and the US. This major acquisition is the start of an exciting new journey for this classic evergreen collectible brand, beloved by generations of children. 
Nicole Pearson, Publishing Director, Brands and Media, bought publishing rights for children's books and annuals in the English Language from Epoch Company Limited.
Macmillan Children's Books will launch its Sylvanian Families publishing in Autumn 2023 with The World of Sylvanian Families: The Official Guide and a Christmas sticker dress up book. The publishing program will continue in 2024 with picture books, dress up sticker books, an annual, and a search and find book. This publishing will cover the toy brand and the new animated series Freya's Happy Diary, based on Freya the Chocolate Rabbit, one of the key characters in Sylvanian Families.
Launched in 1985, Sylvanian Families toys are available in over 70 countries; over 200 million figurines and 30 million houses and stores have been distributed globally. Sylvanian Families are one of the bestselling and most beloved toys in the UK and have won multiple awards including Toy of the Year three times and, most recently, the Dream Toy Award in 2021.
Nicole Pearson, Publishing Director, says: "We have had such wonderful collaborative discussions with the Epoch teams in the UK and Japan about Macmillan's vision for bringing the rich Sylvanian Families universe and extensive cast of distinctive, collectible characters to the printed page and are beyond excited about finalising this deal. Sylvanian Families lends itself perfectly to publishing and our creative team are bursting with ideas that will showcase these wonderful collectible animal families."
Stephanie Barton, Publisher Preschool, Brands and Classics, says: "Concluding this major deal is personally exciting for us; with nature, family and love at its heart, we are long-standing fans of Sylvanian Families and their immersive world. As a business, this acquisition is another key step in our strategy to partner with high quality, world-leading brands and Sylvanian Families is absolutely unique and is much-loved among them."
Misato Mae, EPOCH's Sylvanian Families Branding Manager, says: "We are excited about this partnership with Macmillan. In the UK, Sylvanian Families is already a beloved toy brand, played with by generations of children, just as it is in Japan. We believe Macmillan's publishing series will support us to grow communication through our toy brand in families from a different perspective. We all are looking forward to delivering the heart-warming world and stories of Sylvanian Families to everyone!"