LUXE Brands and Cosmo Lunch Fragrance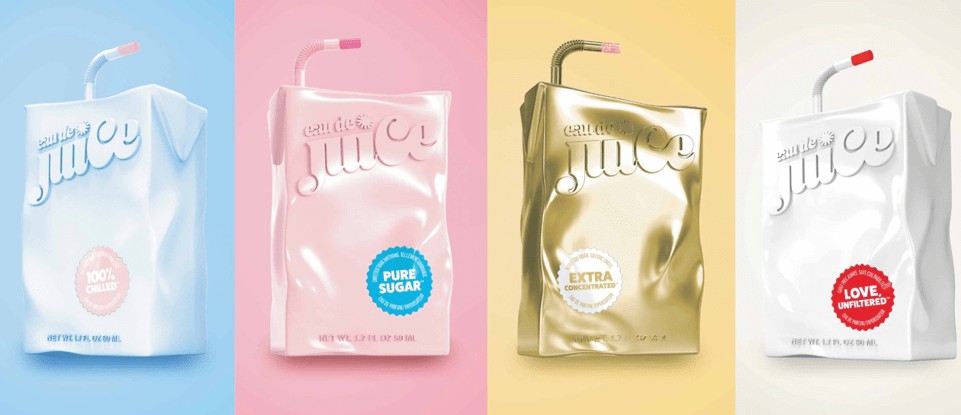 LUXE Brands and Cosmopolitan announce the launch of its Eau de Juice fragrance in the UK. Originally launched in the US last year, this highly successful, four-scent fragrance collection just won the prestigious Packaging of the Year award in the 2020 Fragrance Foundation Awards, a tribute to its unique pop art-inspired juice box packaging. Eau de Juice will debut in the UK in time for Christmas and is sure to pop on top of all the wish lists.
"We're so excited to bring Eau de Juice to the UK market," says Claire Hodgson, Editor-in-Chief of Cosmopolitan UK. "With four bespoke scents, the fragrance offers our highly engaged audience a new opportunity to experience the Cosmopolitan brand."
In a deal brokered by IMG and available exclusively at The Fragrance Shop, the collection is masterfully crafted by renowned perfumers at Firmenich with fresh, modern fragrance blends that are savvy and complex. Each scent within the collection is titled to match a mood: Extra Concentrated, 100% Chilled, Love, Unfiltered and Pure Sugar.
Eau de Juice is a brand experience powered by ground-breaking innovation at all touch points. Beyond the "juice" itself, Cosmopolitan's ethos is captured through the unique patent pending, pop-art inspired, award-winning packaging. This design for Eau de Juice features four juice boxes in four Instagrammable shades, from metallic gold to glossy white to soft-touch blue and millennial pink.
"As an entrepreneurial company, LUXE Brands prides itself on engaging in strategic and innovative partnerships to connect with consumers around the world in the beauty category," says LUXE Brands CEO, Tony Bajaj of the collaboration. "Our latest venture in business with Hearst Magazines expands our footprint within the industry; we couldn't be more excited to have the legacy and heritage of Cosmopolitan behind us."
"Our vision was to create a brand narrative that is aspirational yet relatable, with a wink of humorous sensibility," notes Chief Marketing Officer of LUXE Brands, Noreen Dodge. "The concept, fragrances and packaging bring this collection to life for our consumer."