Geronimo Stilton Chossen as Virtual Guide for Pompeii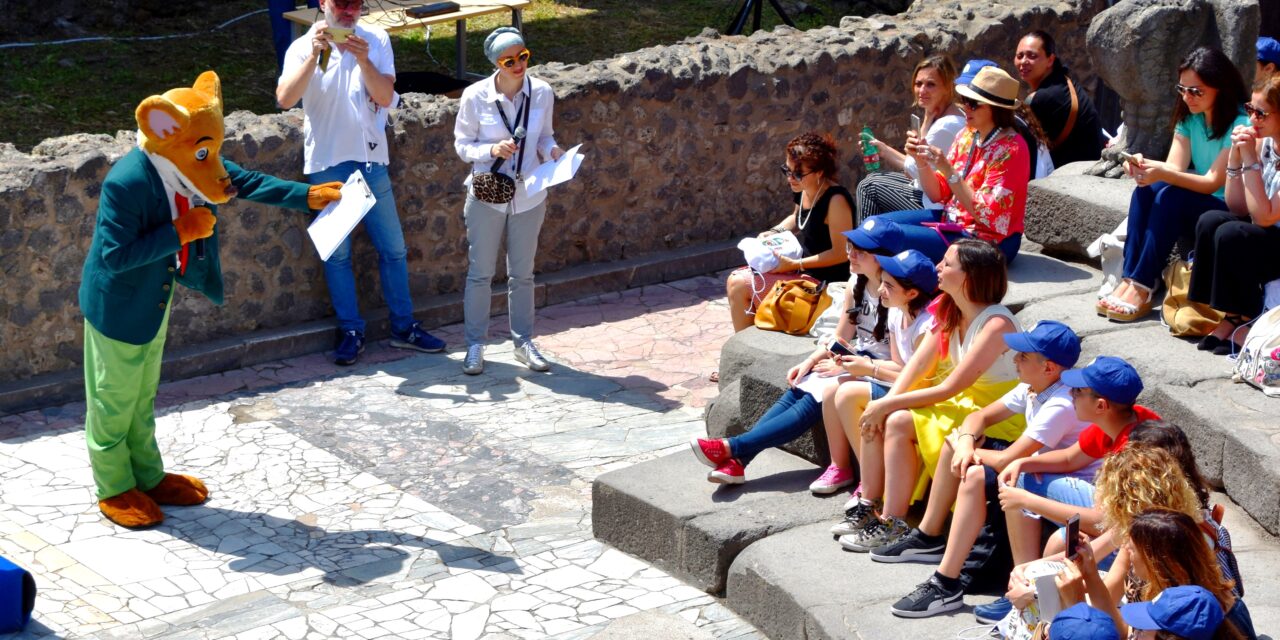 Atlantyca Entertainment's Geronimo Stilton is taking a stroll through Pompeii and sharing its history with young fans, as the official virtual video guide for children, introducing some of Pompeii's most distinctive and significant monuments while visiting UNESCO World Heritage's Archeological Site of Pompeii. The first video tour of the special campaign is currently available at www.pompeiisites.org and on all of Pompeii's social media channels and websites, with two more video tours to follow in the forthcoming months.

The agreement reached between Atlantyca and Pompeii initially provides for maps and guides which will be followed by video content featuring the mouse journalist Geronimo Stilton,  himself, as he accompanies fans on a visit of the archaeological sites, highlighting its remarkable history and monumental beauty.
The Archeological site of Pompeii, Herculaneum and Oplontis/Torre Annunziata together constitute a UNESCO World Heritage Site.

A World Heritage Site is a cultural or natural landmark that has been recognized by the United Nations Educational, Scientific and Cultural Organization (UNESCO). These sites are deemed worthy of preservation due to their universal value to humanity, both today and for future generations.  "The Archaeological Areas of Pompeii, Herculaneum and Torre Annunziata' was listed as World Heritage Site on December 6th, 1997, as Site number 829." 

"We are so honored," noted Claudia Mazzucco. "Having Geronimo Stilton as an official guide for children, to introduce them to some of the greatest monuments and stories that Pompeii has to tell, is like another adventure. This special initiative perfectly combines Geronimo Stilton's innate curiosity and renowned passion for sharing stories that encompass history, art and nature."