Looking at Boat Rocker's Preschool Offerings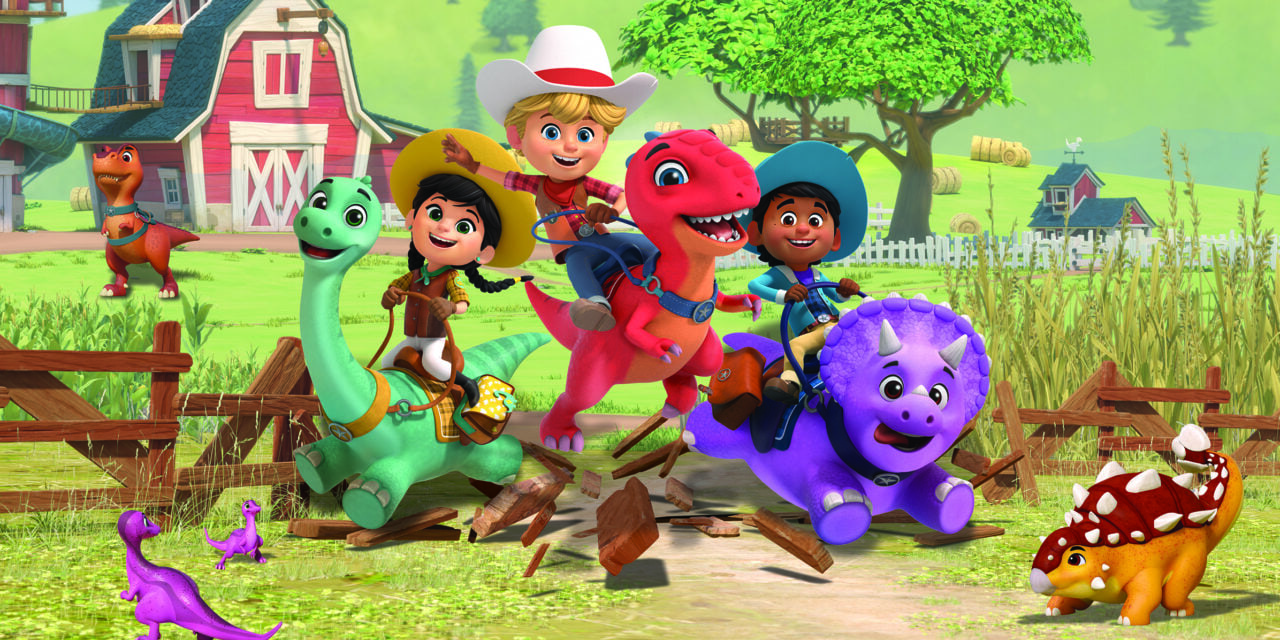 Boat Rocker Studios has enjoyed whirlwind starts for two of its newest preschool animations, Dino Ranch and Love Monster, which are already becoming firm global favourites.
Launched in January, on Disney Junior and DisneyNOW in the US and CBC/CBC Gem in Canada, Dino Ranch – set in a "pre-westoric" setting where dinosaurs still roam – is already attracting strong audience engagement and huge interest from licensees. Launching straight out the gate as an immediate hit, as the #1 cable show in the US for its age group, Dino Ranch has sustained this number 1 position since launch. It has also amassed huge views on YouTube along with a strong social campaign. The official Dino Ranch YouTube channel, youtube.com/DinoRanch has reached over 5.2 million views and 2.8 million unique viewers just 9 weeks since launch. The action-packed 52 x 11' 3D animation, full of dino-driven fun and the thrill of ranch life while showing the value of friendship and community, is now beginning to roll out worldwide. The show is launching on Disney+ in the UK and Australia in April with further markets to follow including Super RTL and Toggo Plus in GAS; Gulli in France; DR in Denmark, NRK in Norway and YLE in Finland.
Jazwares and Scholastic signed pre-launch for master toy and English language publishing, and numerous additional key categories have also been signed and will be announced in the near future. In addition Haven has been appointed as licensing agent for Australia and NZ, more agents soon to be announced.
It has been an amazing year for heart-warming 2D animation Love Monster since its launch on CBeebies in January 2020, where it proved an instant hit, it has amassed an incredible 12 million+ BBC iPlayer requests. Based on Rachel Bright's globally popular bestselling book series, with a strong family following, the 54 x 7' series has proved popular with broadcasters worldwide, now airing on ABC (Australia), HBO Max (US), CBC Gem (Canada), RTE (Ireland) and TVNZ. Launching on YLE (Finland) and MBC (Middle East) from spring, followed by Canal Panda (Spain) and Viu TV (Hong Kong), it's also seen a steady growth in its social channels.
Winter saw the first Love Monster product roll out with the UK launch of an adorable range of huggable plush and fun figurines from master toy partner Golden Bear, quickly followed by nightwear, daywear, home textiles and dress up lines. With further line extensions planned later this year, the signs are that 2021 is going to be equally as exciting for our lovable Love Monster and his friends!
---