2022 A MAMMOTH YEAR FOR THE LICENSING WORLD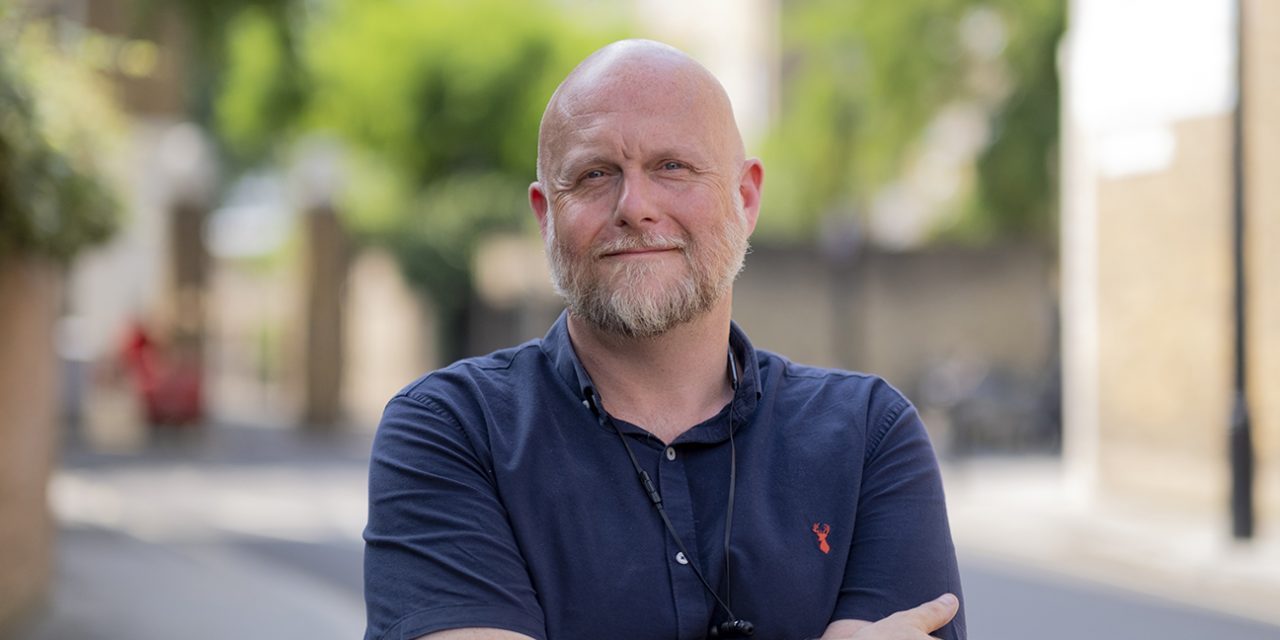 Regular columnist Gary Pope, CEO Kids Industries explains.
Intellectual Property (IP) is a funny old thing. It kind of sounds like it actually only exists in our minds and I suppose, to a degree that's true. But the real value of a children's IP is in how much they love it, and well, how they ask their adults to spend on it.
IPs exist because they fire the imaginations of our children. They model good behaviours, they help them understand the world around them and perhaps most importantly, they make children happy.
The stories that drive the licensing industry are special. They are part of the fabric of childhood and whilst consumer products and QSR partnerships are relatively recent additions, the essence of why we have them and what they do has been the same for time immemorial.
The first children's stories were of course those told in the oral tradition – passed from generation to generation as a way of inspiring, teaching and guiding the next generation. A very different type of influencer to those that kids aspire to today.
Aesop is credited with some of the first stories for children that were put down on papyrus; 725 of them that enabled children (and general population for that matter) to share an understanding of right and wrong, patience and virtue and any number of other important things that we humans should understand to make the most of life. These days, when this approach is used in the preschool content, we call it 'soft learning'.
It wasn't until the 1600s that the concept of childhood really started to take shape – before that children were really just thought of as miniature adults. It was with this realisation that children's publishing – the first IPs – began to emerge. Largely very difficult to access, these books remained a tough read until John Newby published A Little Pretty Pocket-Book in 1744 – still considered today by many to be the very first real children's book. If we want to think about the historical origins of the stories that have gone on to drive the world of licensing, we have to turn to those two quite outstandingly engaging writers, The Grimm Brothers. But that's a whole other column for another time!
So why am I thinking about all these things that have contributed to the making of what became this thing that we call children's Intellectual Property? Well, it's because 2022 is a very special year indeed.
Not only is it KI's very own 20th birthday this year – two decades of connecting families and brands, but there are at least four, but probably many more, very special anniversaries happening this year – so if you'll allow me, I'd just like to share a few…
Peter Rabbit is 120 in 2022! Not quite as old as Aesop and his fables, but heading that way. Beatrix Potter first wrote The Tale of Peter Rabbit in 1893 for Noel Moore, the unwell son of her childhood governess, Annie Moore. He was five at the time and so perhaps this is the first recorded case of a bona fide pre-school IP becoming widely published in 1902.
Walt Disney originally asked for the rights in 1936 but the erstwhile author politely turned him down and Peter's first screen appearance was in the 1971 ballet film: "The Tales of Beatrix Potter." One or two other animations appeared along the way, but it was in 2012 that Peter Rabbit first appeared in animation – on Christmas day in the UK. A full 110 years after first publication – momentus!
The lovable Care Bears will be celebrating their 40th anniversary this year. Initially created in 1981 by Those Characters From Cleveland (TCFC), the licensing division of American Greetings, the Care Bears have gone on to be a perennial favourite of children right around the world. The most wonderful plush toys hit the market first and of course there have been multiple animation series, movies and books too. What's not to love about these original emotional icons of the children's IP world?
The fun and completely wacky Tinky Winky, La La, Po and Dipsy celebrate a milestone birthday in 2022. The incredible creativity and foresight of Andy Davenport and Anne Wood changed the very DNA of preschool television, globally and created something 25 years ago that the world was frankly unprepared for – The Teletubbies. One of the greatest accolades that children's TV can receive is from the Prix Jeunesse – and in 2014 the IP won two awards – the first for 'Most Edgy programme of the last 50 years' and the second, the 'Greatest Impact Programme of the Last 50 Years'.
Finally, I couldn't write this piece without having a romp through the dreamy magnificence of In The Night Garden, another output of the Wood / Davenport partnership which turns 15 this year. This magical picture book place that is almost incomprehensible to grown-ups is just wonderful if you're tiny. The way the stories are told, the indescribable excitement that the Ninky Nonk brings and Makka Pakka's obsession with stones makes for quite possibly the most unique preschool show I've ever watched…and I've watched a lot.
It's clear that 2022 will be a mammoth year for many in the licensing world and for IP itself. These brands and many others have endured and brought delight to so many parents and children over the years, and I'm looking forward to seeing how these birthdays are celebrated. I myself will certainly be heading over to the Beatrix Potter: Drawn to Nature exhibition at the V&A to commemorate one of the best-loved children's authors of the 20th century. I suggest you do the same – and take a moment to look back on how far we've come, but how relevant many of these IPs still are today.
What a journey!