Licensing Expo: 10 minutes with Bruno Danzel D'Aumont, Cyber Group Studios
Bruno Danzel D'Aumont, is vice president, international licensing and marketing, Cyber Group Studios
Is this your first time exhibiting at Expo?
Cyber Group Studios has been exhibiting at Vegas for many years now. It is a very important market for us since our properties are released over the world and Expo is the main global licensing event.
What can retailers and licensors expect to see from Cyber Group Studios at Licensing Expo? Why should they visit your booth?
By visiting our booth (#A206), retailers and licensees will get to understand the strength of our company and our IPs, as well as our ability to create and propose new IPs relevant for the licensing industry. Cyber Group Studios is an international company based in Paris with studios in France (Paris and Roubaix), UK, Italy and Singapore and strategic partnerships around the world. On the licensing side, Cyber Group Studios works with a network of agents covering the world and representing us in local markets to provide strong support and communication to licensees and retailers.
Last but not least, visitors will see the key properties that we are presenting as well as our licensing plans. Of course, an update on Gigantosaurus, our global IP, will be presented as well as brand new projects.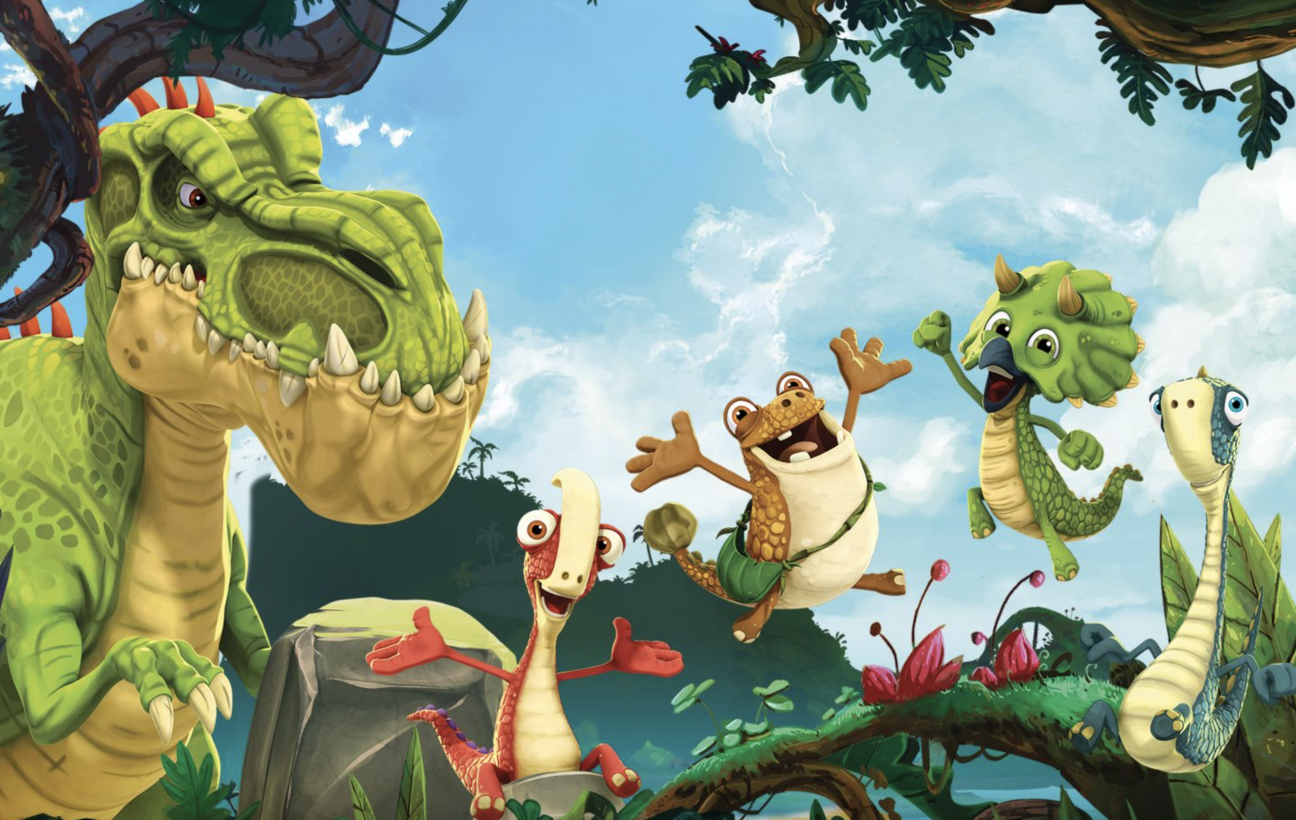 Are you launching anything new or making announcements that we can tease?
We are launching new properties including Digital Girl, The McFire Family, Press Start! and also the timeless classic, Final Fantasy® IX, that will be adapted for the first time into an animation series.
What do you think is the key to creating successful children's animation on a global scale?
First, it is about storytelling and content. The programme must tell a great story supported by characters with different personalities. The quality of the design and the execution of the animation is also key. Finally, the animation should be accessible on a global basis through different media: TV, platforms, videogames and also publishing.
What is the biggest challenge facing you as a brand owner at the moment?
Launching new content requires much more energy and resources than it used to before the pandemic and launching a new property is quite a challenge even though consumers are always keen to see new content.

And what are the biggest licensing opportunities out there that you're hoping to maximise this year?
Our key global property Gigantosaurus continues its expansion around the world and there is room to grow in terms geographically and also across categories.
If you have exhibited or attended before, why is Expo so special to you and why are you excited for it to return as an in-person event?
The licensing business is a matter of personal relationship and mutual trust. At Licensing Expo, visitors are coming from all around the world, which makes it rich in meetings, exchanges and opportunities. It is THE opportunity to share the global development of our IPs. Even if Zoom and Teams were instrumental to maintain relationships, nothing replaces in-person meetings.