Very important Matters! – An interview with Licensing Matters Global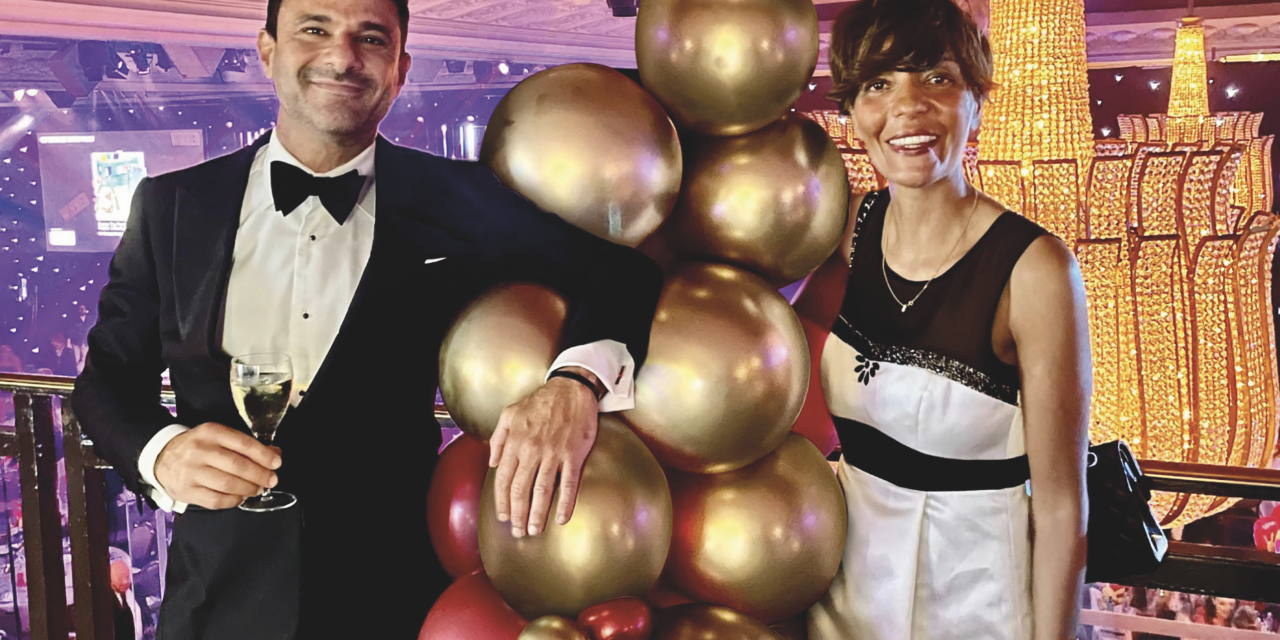 Sitting down with Felipe Noriega,Vice President and Leila Loumi, Global Senior Licensing Director, Licensing Matters Global to discover more about this multi-faceted business
Can you outline the organic process from Maxx Marketing to how Licensing Matters Global came to be?
In 2018, the leadership team at Maxx Marketing, the global promotional marketing agency, made the decision to leverage the company's vast expertise in licensing to set up a full-service licensing agency, Licensing Matters Global (LMG), with the objective of helping blue-chip brands such as Shell, KFC, Tasty and Harvard expand their footprint into selected new product categories worldwide.
At that time, the team at Maxx had accumulated 20 years of experience acquiring licenses on behalf of its clients – brands such as Kellogg's, Danone, Nestle and Coca-Cola – forging strong relationships with the major entertainment studios and lifestyle brands and implementing second-to-none product executions, based on those IP acquisitions.
The rationale behind the inception of LMG was to continue to offer those services as a stand-alone business, with the same level of customer service, while adding the outbound licensing function to the existing repertoire of business solutions.
And explain to us the three business
verticals – Maxx, LMG, and Yu Me Toys?
Maxx Group, our parent company, is divided into three strategic business verticals that synergise and complement each other: First is the seminal promotional marketing business, Maxx Marketing. Maxx Marketing specializes in creating consumer activations driven by bespoke physical gifts-with purchase designed to engage consumers and boost sales. Second is YuMe Toys, the award- winning consumer products enterprise that creates and commercialises toys under licenses ranging from classic entertainment (Disney, Hasbro and Warner Bros.) to Gaming (Among Us), Anime (Jujutsu Kaisen) and cult-following content (Netflix's Stranger Things), just to name a few. Founded in parallel to LMG, YuMe Toys today reaches 200,000 retail doors globally and is known for hitting fans' sweet spot through its unique, sometimes quirky, product design. And third is LMG: We acquire the multiple rights mentioned above on behalf of our sister business units and we represent corporate and entertainment brands in a licensing agent (and in some cases, master licensee) capacity.
How many years has LMG been operating?
We started five years ago with the Shell global licensing program, which now encompasses over a dozen licensing partners, from the US and Mexico to Hong Kong and Macau, in categories ranging from e-scooters to electric vehicle chargers. We followed that success with blockbuster programs for the Tasty brand in the cookware sector and, since those early days, have added brands such as KFC, Peugeot and Harvard to our growing roster of clients. We could not be happier with the rapid growth we've experienced.
What is your USP – what sets you apart?
LMG was conceived as a boutique agency. This means that, with every one of our clients, we spend, at the beginning of the relationship, the time and resources necessary to produce a long-term strategy that meets the business' specific needs. We treat brand extensions as a surgical enterprise operation rather than a broad brush, one-size-fits-all, exercise, like some of the larger agency networks might do. We sense that our clients value this approach, and they reward us with their continued support. We pride ourselves on being agile, strategic and superbly connected, around the world.
Which brands are you particularly excited about working with at the moment?
Each and every one of our clients is special to us; they all lend themselves to original, crafty brand extensions that really motivate customer purchase. Currently, we are especially excited about Peugeot. This iconic French brand boasts a 212-year legacy of technical innovation and in January 2021 we were honoured to be appointed by Peugeot Frères Industrie to support the further extension of the brand into selected product categories globally. The first fruits of this endeavour were announced this past November in the form of a partnership to create a range of Peugeot-branded, high-end luggage and bags. The elegant design and clever technical features of the suitcases are sure to make a mark in the travel accessories sector, starting as early as the first quarter of 2023. We are also readying ourselves to make further exciting new product category announcements through 2023.
Tell us about your big global presence and where you maintain offices?
We cover the world via our global network of offices, the main ones being London for the EMEA region, Toronto and LA for North America, Mexico City for LatAm, and Hong Kong for the APAC region. We are very good at operating as a global outfit. We constantly exchange ideas and opportunities across offices. This is imperative to maintain a cohesive approach to the global strategies of the brands we represent.
Does this enable you to localise strategies depending on different and core markets?
Absolutely. KFC is a good example of a de-centralised global corporation for which we localise the strategy based on each market's needs. We are currently working, for example, on a big fashion program for KFC in the US. As we seek to replicate the program in other territories, we factor in the relevant nuances of the business strategy as well as the level of maturity of the brand in the target markets in everything from product design to distribution channel selection. Our clients have total buy-in and appreciate this bespoke approach and our ability to act locally.