Key appointments at Gigglebug Entertainment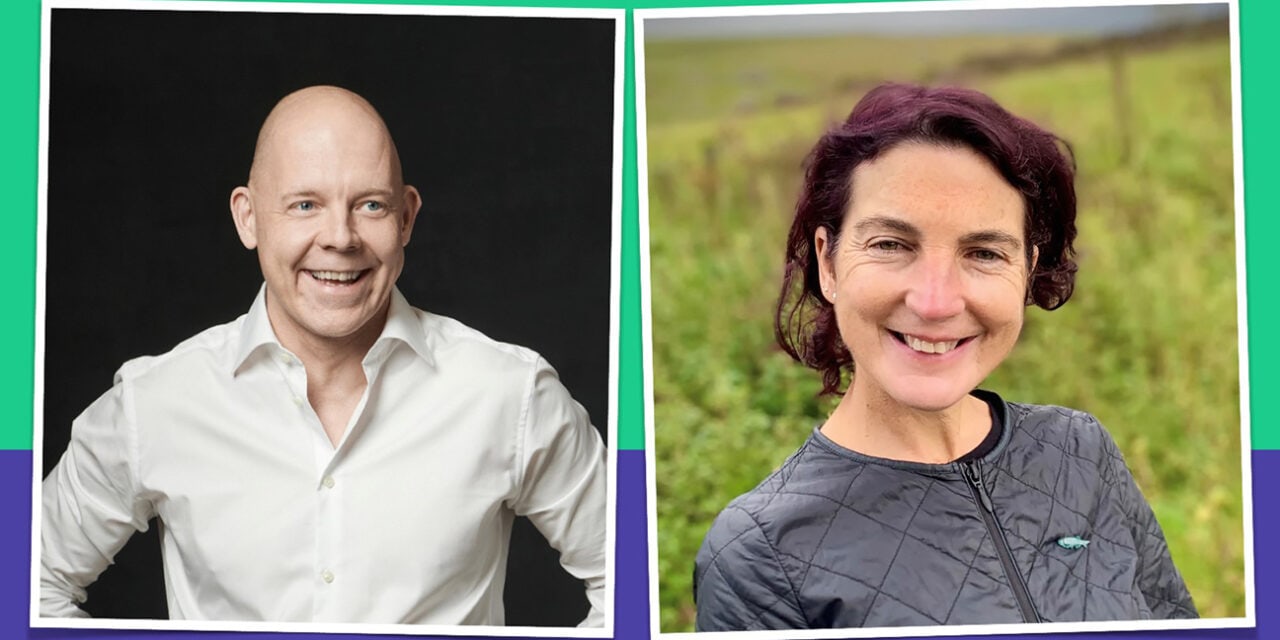 Leading Nordic animation IP studio Gigglebug Entertainment today announced two key new appointments of Lucy Pryke and Jarkko Nordlund, as creative producer and board member/special advisor respectively. The appointments come after a period of rapid growth, which has seen two exciting new shows with major broadcasters starting production, and represents a strengthening of the team as Gigglebug's ambitious international expansion plans continue apace.
Lucy Pryke, who joins Gigglebug as a creative producer, has a wealth of experience in developing and producing children's animation, including more than three years as a senior manager in animation at Disney EMEA – where she worked on Sadie Sparks and with Gigglebug on 101 Dalmatian Street. Prior to that she spent seven years at the BBC as a development producer for CBBC, where her credits include Shaun the Sheep, Scream Street and Zig and Zag. Most recently she worked at King Bert Productions with a focus on developing ideas for children's animation.
Jarkko Nordlund joins Gigglebug as a board member and special advisor to assist the flourishing company with growth management. A prominent figure in Nordic media for more than 20 years, his vast experience includes stints as CEO for MTV Oy and as MD for Universal Music Finland & Baltics, Viasat and Canal+. A seasoned board professional, he has brought his expertise to several leading firms in the region over recent years to support their development, including TV3 Media, Kaleva Media and Oomi Energia.
The appointments follow the recent commissions by leading international broadcasters of two shows based on original ideas and development from Gigglebug. The Unstoppable Yellow Yeti has been commissioned by Disney EMEA and Nordic broadcasters YLE (marking the first-ever co-commission between the two), DR, NRK and SVT for a 50 x 11' series plus 11 x 2' shorts. Co-produced with Zodiak Kids, the off-beat comedy for 6- to 10-year-olds, set in a quirky little town above the Arctic Circle, follows the unexpected adventures of an unlikely trio of friends: no-nonsense Rita, her newly-arrived surfer cousin Osmo and the enormous, unstoppable Yellow Yeti.
In February, Best and Bester was green-lit by Nickelodeon for a 52 x 11' series – the broadcaster's first-ever Finnish show. A buddy comedy for kids aged 7-11, the wacky and energetic series, co-produced with Eye Present takes the idea of choices and comparisons to ridiculous heights with two twins (and best friends) who can transform themselves into whatever they want, once per day… if only they could figure out what the best thing to be is!
Anttu Harlin, Co-founder of Gigglebug, said: "A huge welcome to the brilliant Lucy and Jarkko! They are wonderful additions to the super talents and world-class creativity here at Gigglebug. It's an exciting time for us and their vast experience and knowhow will play a key part in our ambitious plans for international growth and our aim of becoming a leading European animation studio that spreads joy around the world."