Jazwares Builds on Dino Ranch Success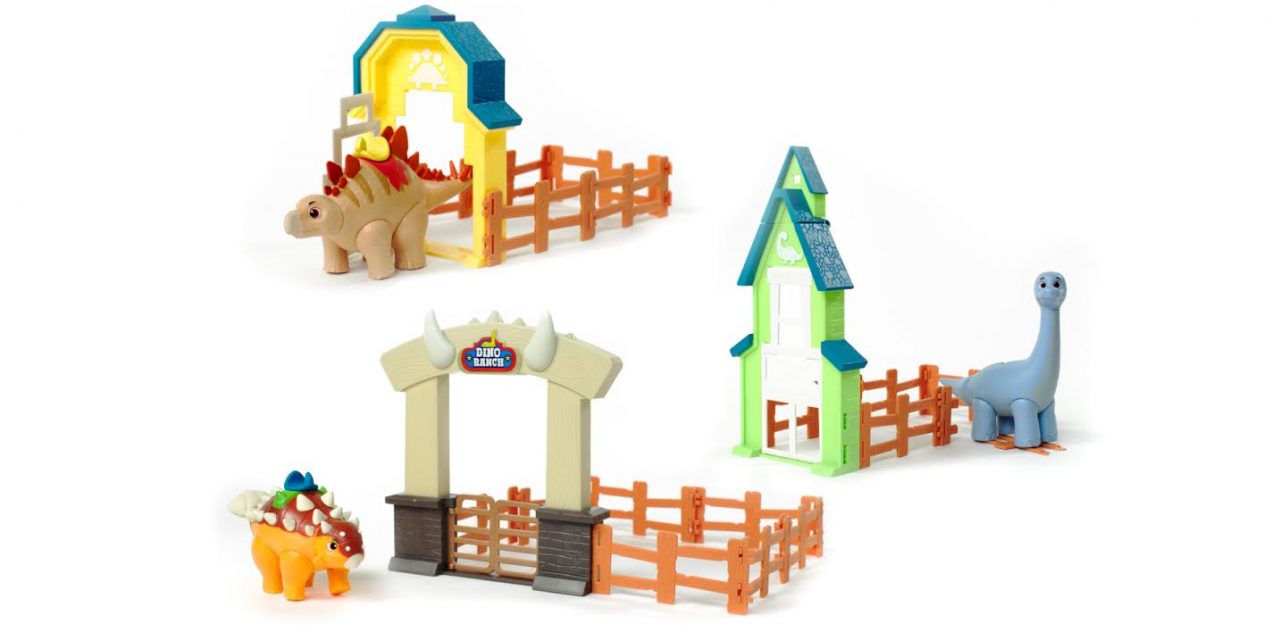 Jazwares has announced the introduction of their highly anticipated Dino Ranch product line, expanding on the dino-themed world of play from the popular animated children's series.  This new line is created in partnership with Boat Rocker Studios, the Canadian-based independent, integrated global entertainment company behind the Dino Ranch franchise, which has become the number one preschool U.S. cable show since its launch in January.  Items will be debuting at online retailers including Walmart.com, Target.com, and Amazon this fall, alongside additional instore listings with other key retailers including Kohls. The launch will be supported by a fully integrated marketing campaign across all key platforms.
Two dino-might worlds collide in this fresh new collection, blending the beloved show's recognizable characters with action-packed play. Joining the round-up are a range of huggable plush, assorted figures, feature vehicles and playsets that will allow children's imaginations to roam. Playtime will be totally roarsome when it comes to this new toy line that fans of the series will adore.
Filled with adventure and life-long friendships, the new CG-animated preschool series produced by Industrial Brothers and Boat Rocker Studios made its U.S. debut in January 2021 on Disney Junior and DisneyNOW, and it now also airs on Disney+. Dino Ranch follows the Cassidy family as they tackle life in a fantastical "pre-westoric" setting where dinosaurs roam. The working farm – under the big skies of ranch country – is the ultimate playground for the tight-knit family: Ma (Jane), Pa (Bo) and their three adopted kids, Jon, Min and Miguel. Together they are in charge of rounding up, riding and caring for a lively herd of racing, roaring dinosaurs who are also their best friends.
"We're thrilled to bring the world of Dino Ranch to preschoolers, and the entire team at Jazwares is ready to join the roundup of the ultimate prehistoric meets Wild West toy line," said Laura Zebersky, President of Jazwares. "Loveable, colorful, and full of surprises, this new line will transform playtime into a dino-driven world of adventure."
Kate Schlomann, EVP Brand Management & Content Marketing, Boat Rocker Studios said: "We are delighted to see Jazwares innovative toy line finally launch. Jazwares is the perfect partner for Dino Ranch, and have transformed the onscreen characters into a fantastic product range with great play value, allowing kids to build out their very own Dino Ranch world. We've had lots of requests for toys on our social channels and cannot wait to see how fans react to them."