Clangers Announce Big Musical Plans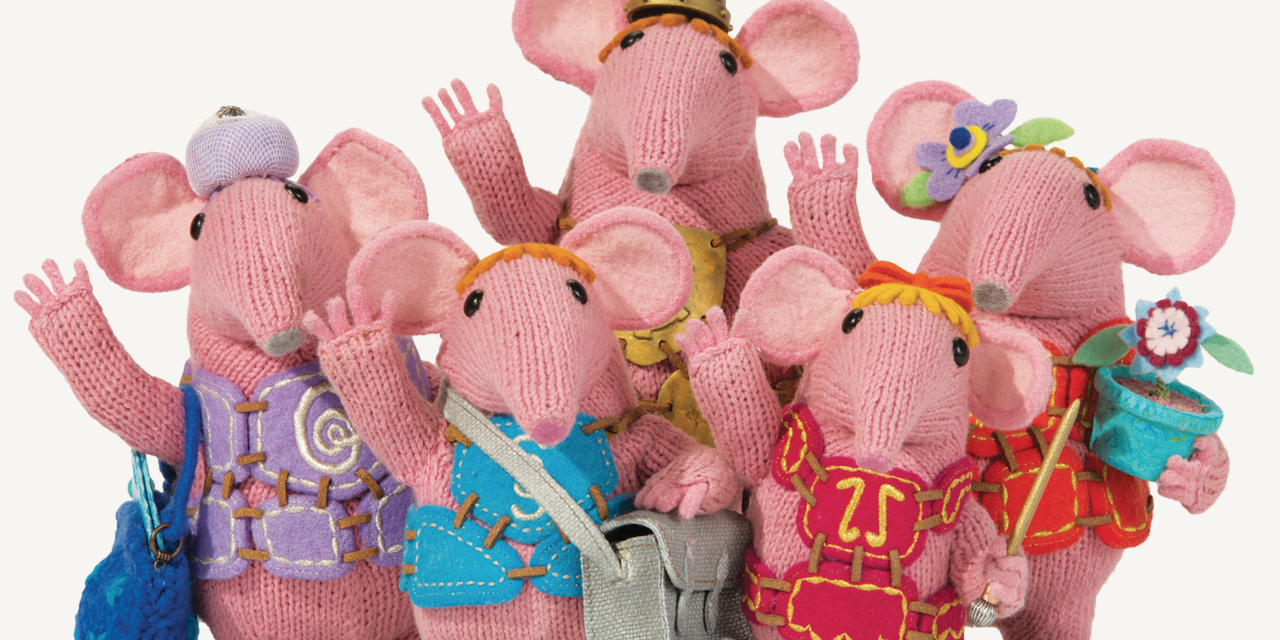 Coolabi Group and its BAFTA award winning kids show, Clangers, are celebrating a host of musical activations for the much-loved brand including partnerships with Nordoff Robbins, Amazon, for the brand-new Clangers Talk Kids+ Edition, a licensing deal with tonies® and an official Clangers album release with Grammy Award winning composer, John du Prez. 

Coolabi Group is excited to announce that Clangers will be partnering once again with music therapy charity Nordoff Robbins for a brand new interactive three part series of 'On Stage at Home Live'. 
Launching on Monday 11th October at 10am with its first session followed by two more morning sessions on 18th October and 25th October, the fun and free musical Zoom sessions for preschool children will be hosted by CBeebies presenter and performer Cat Sandion and Nordoff Robbins music therapist Emily Grimes. They will feature dancing from the Clangers and a specially created kindness song for viewers to sing, dance and learn important life skills on how to be kind.
On being part of the upcoming sessions, Cat Sandion commented: "I believe that music and sound exploring is really important to a child's development, I incorporate both into everyday life with my little ones at home. I'm so excited to be a part of the sessions and hope that they bring grown ups and children together to make music and have fun!"

The sessions are an extension of the hugely successful series 'On Stage at Home with Clangers', which launched during the first lockdown in 2020 on the Clangers and Nordoff Robbins YouTube channels with six musical videos and culminated in hundreds of thousands of views. The videos also demonstrated the positive impact that music can have on everyone's health and wellbeing. In March 2021, the team returned with the first 'On Stage at Home Live' Zoom workshop for preschoolers, which went down a storm with parents.
Nordoff Robbins are a charity that believes in the value of music for all people in our society, and Nordoff Robbins music therapist, Emily said
The stop-motion animated show has music at its heart and the Clangers' Little Blue Planet is infused with a variety of weird and wonderful sounds and songs so celebrating the theme of 'Music & Sound' with new products and musical partnerships is a natural fit for the Clangers brand.
In addition, a new version of Clangers Talk Kids+ Edition, a voice-activated Alexa Skill for Amazon, is now available. Clangers Talk originally launched in 2019 and quickly became one of Alexa's most popular kid's skills on the device, allowing children to communicate with Clangers, who respond with whistles and songs and now includes popular nursery rhymes and Clangers audio stories.
The brand new Clangers figurine from audio box company, tonies® is now available, with six magical stories, voiced by none other than Clangers narrator, Sir Michael Palin. The Clangers tonie transports the listeners' imagination instantly to The Little Blue Planet and is available via selected toy retailers, bookshops and the tonies® website,
'The Clangers Album' by award winning composer, John Du Prez featuring the magical sounds of the Little Blue Planet has been released on the Ocean Music label, and is available to buy in all high street and online music shops. John Du Prez has produced eighteen magical tracks on the 12" LP version, available in a choice of pink and blue vinyl, and an extra 4 bonus tracks for the CD and digital download.