A Collaboration 65 Million Years in the Making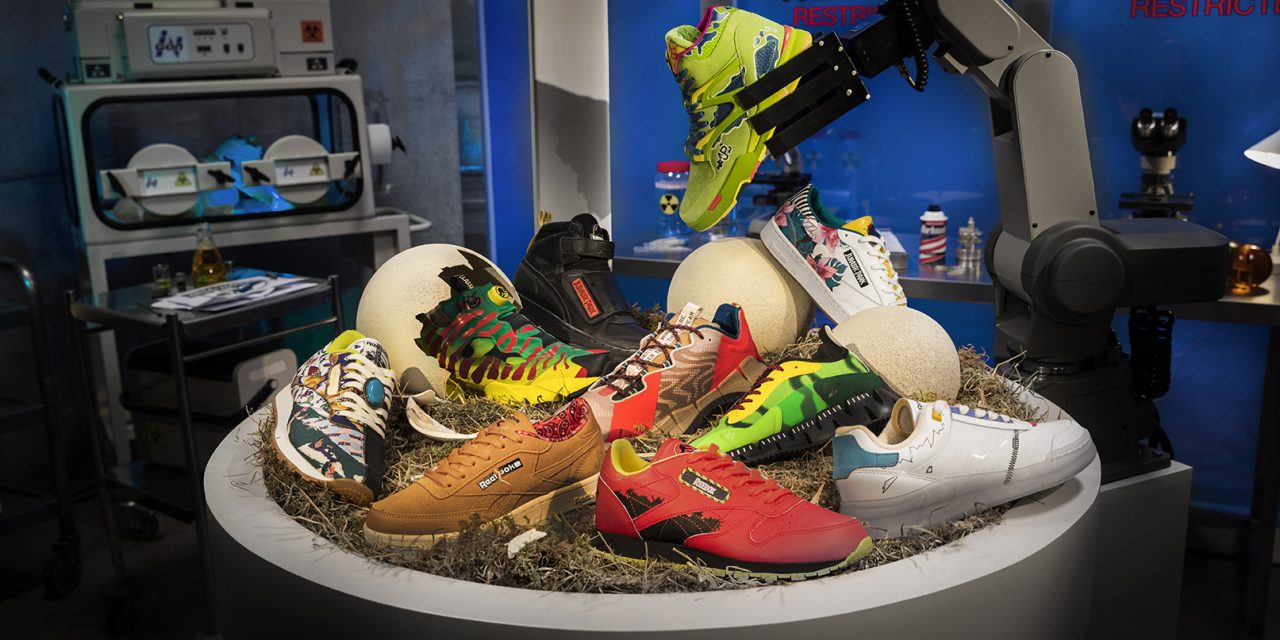 Reebok in partnership with Universal Brand Development has officially unveiled the Reebok x Jurassic Park full-family footwear and apparel collection. The first-ever product line celebrates the legendary history of Jurassic Park and reimagines some of Reebok's most well-known sneakers through the lens of Universal Pictures and Amblin Entertainment's iconic 1993 film.
In addition to revealing the full collection, Reebok and Universal released a parody news report to give a more detailed look at the Reebok x Jurassic Park collaboration. The report, HERE, was a breaking news segment announcing a "partnership" between Reebok and InGen, the fictional bioengineering corporation responsible for recreating dinosaurs in the original Jurassic Park film, and how the two spliced sneaker and dinosaur DNA to create a collaboration some 65 million years in the making.
Each footwear model in the Reebok x Jurassic Park collection pays homage to key characters and props from the original film. All silhouettes are thoughtfully constructed with intricate details incorporated from the outsoles to the sockliners for fans of the franchise.