Terrahawks is back – on TV, audio, t-shirts, and Halloween masks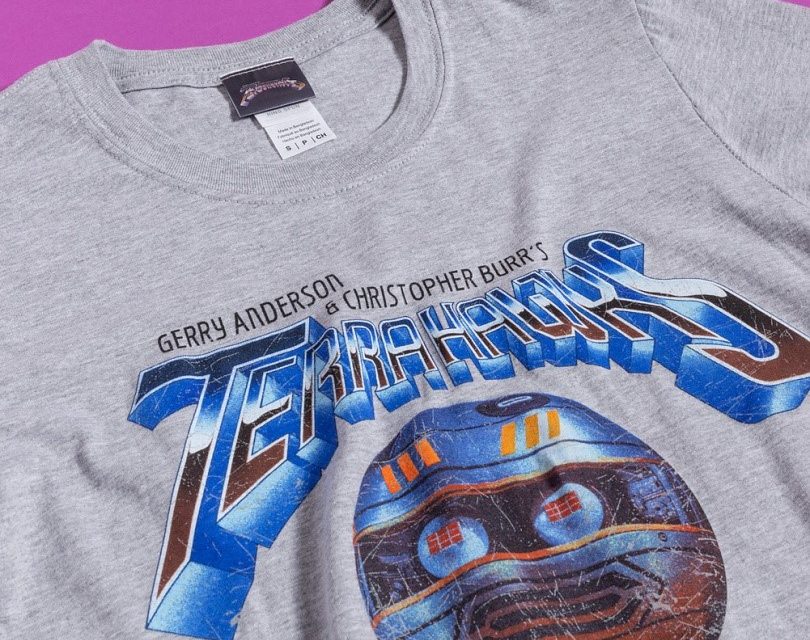 Anderson Entertainment has announced that Terrahawks, its much-loved 1983 series about a task force protecting the Earth from extra-terrestrial androids and aliens, is now inspiring major broadcast and retail activity in 2021. This includes the arrival of the original show on one of the UK's most popular streaming services, new audio episodes and a 21st century reboot, not to mention a brand-new t-shirt – and a Halloween mask!
Terrahawks has now debuted on the enormously successful BritBox streaming service, where it has been available since late August in high definition. It can be accessed as part of both the BritBox Old School Classics collection of classic kids TV and within the BritBox Out Of This World collection of fantasy, adventure and sci-fi.
The arrival of Terrahawks on one of the UK's favourite streaming services is no coincidence. The release of iconic TV programmes on BritBox is an ongoing project and, after the success of Gerry Anderson's best-known properties like Thunderbirds & Space: 1999 last year, the arrival of Terrahawks was seen by BritBox as a natural progression, especially as Gerry Anderson and Christopher Burr's smart, funny and thrilling 1983 series has experienced a major resurgence in popularity over recent years.
That resurgence has been further boosted by the recent remastering of the show in stunning HD and its availability on new DVDs and Blu-ray. In addition 24 brand-new full-cast audio drama episodes have been produced by Big Finish Productions in association with Anderson Entertainment. In fact the show's enduring appeal means Terrahawks is currently being reimagined for a 21st-century audience, more than 30 years after its original run ended.
There's also new Terrahawks product on the way or already on sale in the apparel and dress-up categories. A Terrahawks t-shirt is now available exclusively on the Truffle Shuffle website. It's been licensed by IP owner Anderson Entertainment via licensee Trademark Products Ltd, an independent licensed character merchandise distributor. Showing the famous Terrahawks craft, it's a unisex lightweight tee with a soft feel, made from 100% pre-shrunk cotton and – of course – a lightly distressed print for that nostalgic 80s look.
Started by retro addicts inspired by all things old-school, Truffle Shuffle has sold over 1.5 million t-shirts in the 15 years of its existence.