Industry Mourns Licensing Legend Kelvyn Gardner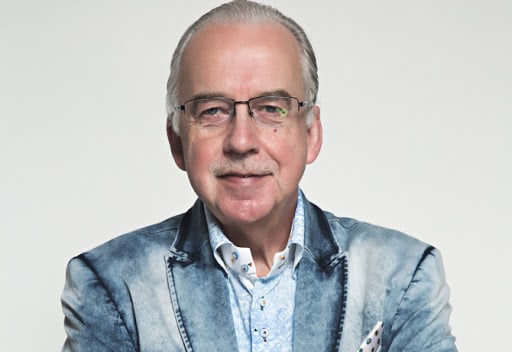 It is with great sadness that we learned of the sudden passing of industry legend Kelvyn Gardner. He suffered a heart attack at his home in Milton Keynes.
Kelvyn was the former Managing Director of Licensing International UK, a post he held for fifteen years. Prior to this, and subsequently, he ran his own business, Asgard Media. Most recently he had started a licensing podcast series and was involved in a number of projects as a consultant. He was a regular speaker at licensing events around the world. and was a very well-known figure in the industry – instantly recognisable at trade shows and events by his array of colourful jackets which almost served as his trademark. He was also multi-talented – a musician and spoke several languages.
From our viewpoint, Kelvyn had a special place in Total Licensing's history – he was our very first advertiser back in 2003. A couple of years later, at a trade show in Tokyo, we met Kelvyn for dinner where he astonished us with his ability to speak, and order our meal, in Japanese!
We also fondly remember Kelvyn's book on translating 'licensing-speak' which brought a smile to many faces and proved, if proof was needed, just how well he understood this industry.
In 2013 he won the Honorary Achievement Award at the annual Licensing Awards in London, celebrating his service to the licensing industry for well over thirty years.
Messages of love and sorrow have been coming from all over the world, showing just how well-known, respected and admired Kelvyn was.
Kelvyn, who was 66, is survived by his wife Michelle and his son and daughter, Eliot and Regan. The family have commented that in time they will look to hold a memorial service when restrictions are lifted.