Hey Duggee's Squirrel Club and Hey Duggee Series 5 are in production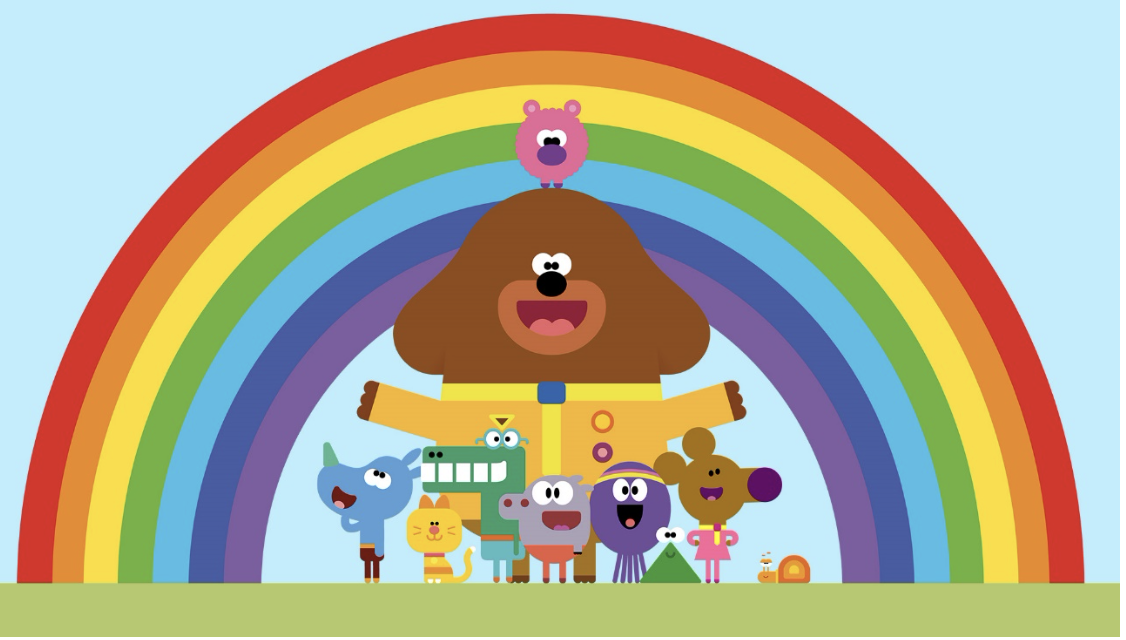 BBC Studios Kids & Family and CBeebies are delighted to announce a dual commission for the hit preschool property Hey Duggee. 
There will be a fifth series of the multiple BAFTA and International Emmy® award-winning series as well as a brand-new spin-off called Hey Duggee's Squirrel Club. Both series are created by Grant Orchard, Senior Director at Studio AKA.
Hey Duggee Series 5 will feature 20 x 7 minute episodes featuring all new badges and even more fun adventures, imagination, gentle humour and learning through doing with Duggee, the Squirrels and their friends. Comedian and presenter Alexander Armstrong returns to narrate.
Hey Duggee's Squirrel Club consists of 26 x 7 minute episodes and brings all the beloved characters from Hey Duggee to screen in a new format where viewers at home can also be a part of the Squirrel Club.
Cecilia Persson, Managing Director of BBC Studios Kids & Family said: "We are so pleased to be working with the incredibly talented Studio AKA to deliver another brilliant series of Hey Duggee. We know the new Hey Duggee's Squirrel Club will be a winner with fans. It taps into the have a go spirit of Hey Duggee very nicely, and it gives the viewers at home the chance to be a part of the Squirrel Club."
Sue Goffe, Managing Director of Studio AKA said: "We have some excellent new episodes in the pipeline that are sure to delight kids – and their parents ! We are also very excited for Hey Duggee's Squirrel Club. We've developed a wealth of Hey Duggee characters over the years and this new spin-off series will be brilliant at giving those characters their own space to shine."
Since launching in 2014, Hey Duggee has been streamed over half a billion times on BBC iPlayer in the UK and has won no less than seven BAFTAs and two international Emmy awards. Hey Duggee is the #2 show on CBeebies UK in 2023 (Jan -August ) and was the most streamed CBeebies show on BBC iPlayer in 2022, the third year in a row it topped the list. Additionally, Hey Duggee has amassed over 2.8 billion lifetime views on its official YouTube channel.
Hey Duggee is created and produced by Studio AKA with BBC Studios Kids & Family and CBeebies. Hey Duggee airs exclusively on CBeebies in the UK and all episodes to date are available to stream on BBC iPlayer. Further afield Hey Duggee broadcasts in 75+ countries including the US and Australia.
Earlier this year the hugely successful series made the leap from screen to stage with the Olivier Award-winning Hey Duggee The Live Theatre Show tour. The much-loved property also has 28 licensing partners in the UK, including Golden Bear who are master toy partner.