Insights Family Launch IP Index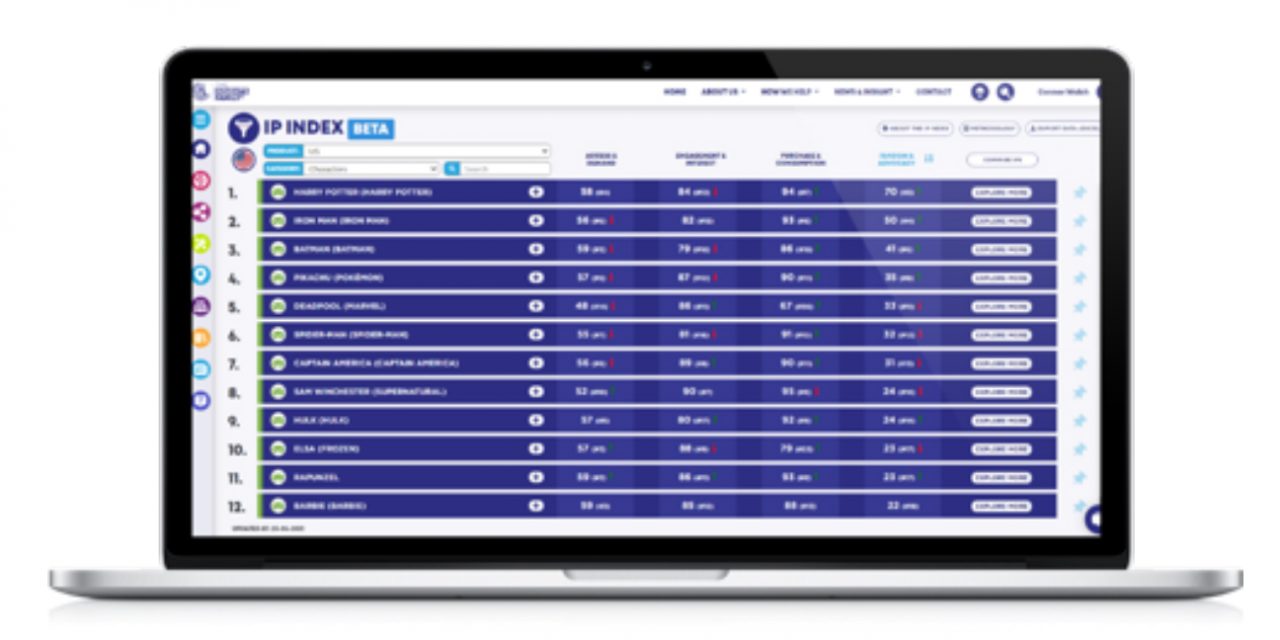 The Insights Family®, the global leader in kids, parents, and family market intelligence, is launching a ground-breaking new tool today – the IP INDEX™.
The IP INDEX™ enables brand owners, brand partners, and retailers to identify the performance of their IP in relation to thousands of others, across multiple media types.
The tool provides data to identify new partners, spot opportunities, benchmark properties and engage stakeholders, with high quality and independent data. The tool provides unrivalled context and insight to a property's audience.
The Insights Family® 2021 Industry Report found that 'Identifying new IP' was the number one licensing-related issue businesses are facing, with almost 7 in 10 organisations citing this.
To address this challenge, our Research and Data Science teams, in close collaboration with brands, partners, and retailers have determined four key metrics to measure performance, which is based upon the following four stages of a purchase funnel:
Access & Demand
Engagement & Interest
Purchase & Consumption
Fandom & Advocacy
The beta version of the tool presents data through a dynamic league table, and provides an independent score based predominately on The Insights Family® propriety data as well as utilising data from API sources such as Google and YouTube.
Nick Richardson, CEO & Founder, The Insights Family commented,
"For years, the licensing and consumer products industry has relied on historical sales data. Considering the speed of change in kid's attitudes, behaviour, and consumption and the advent of so many new properties – this does not seem fit for purpose.
We have made it our mission to understand the industry's needs and develop a tool, which looks at future demand and will ultimately enable industry professionals to compare Batman, FC Barcelona, Cocomelon, Ryan's World, and Fortnite side by side."
Richard Wainwright MEng, Principal Data Scientist, The Insights Family added "The IP INDEX™ utilises our own proprietary data but also API data to score each property. The first three of the scores are based around a traditional purchase funnel – Access & Demand, Engagement & Interest and Purchase & Consumption. However, with kids having a far greater desire to co-create and co-commercialise – our methodology also provides a fandom and advocacy score as well."
The IP INDEX™ Beta (across 17 countries and four media types) is now available for all clients and partners in Portal 4.0. To celebrate the launch of the tool, The Insights Family® have released a new report, highlighting the top performing brands according to the IP Index™.
The report is available to download now at: https://get.theinsightsfamily.com/ipindex