Here's Looking at you, Toy Fair New York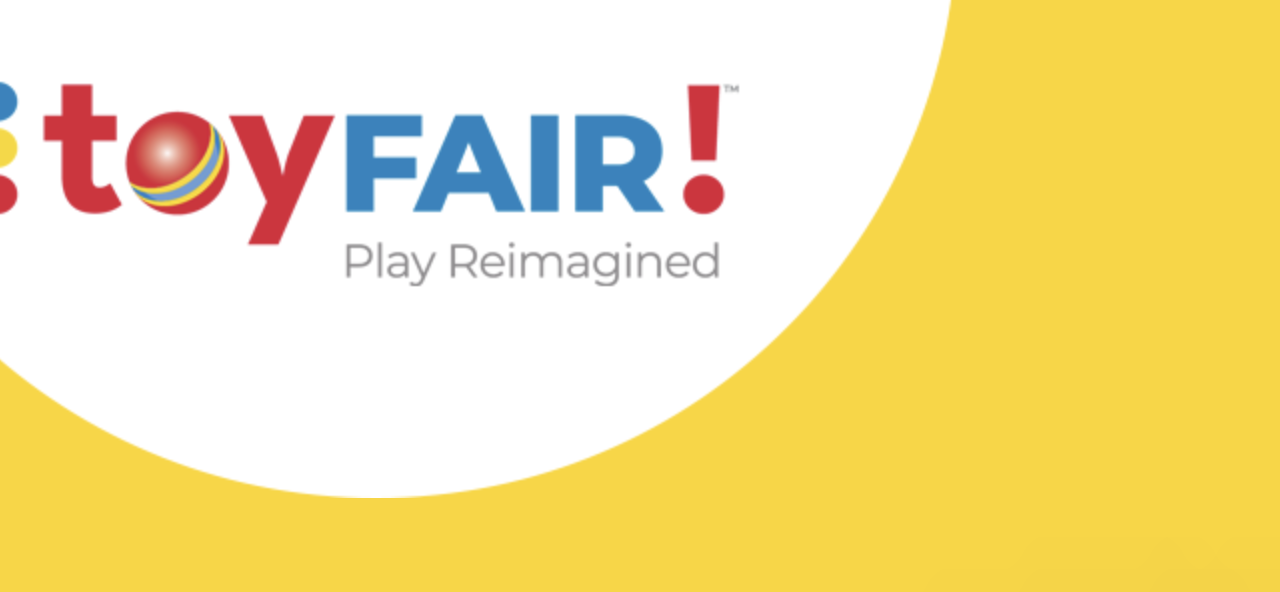 The North American International Toy Fair wrapped up last week and Total Licensing's Editorial Director Becky Ash was at the show as part of the international media delegation. Alongside top trends, there was also a briefing from Steve Pasierb, CEO of the Toy Association, with the big news that as of 2026, the show will take place in New Orleans for at least three years – after 118 editions in NYC.
After three and half years, the North American International Toy Fair returned triumphantly to the Jacob K. Javits Center in New York.
While there had, of course, been a long gap between this and the last fair (in a world before the pandemic!) many of us in attendance commented on feeling that not much time had passed at all.
All the elements of the classic Toy Fair were there – crowds, colour, innovation, noise and many feasts for the senses. And yet there was a tangible sense of change and excitement in the air.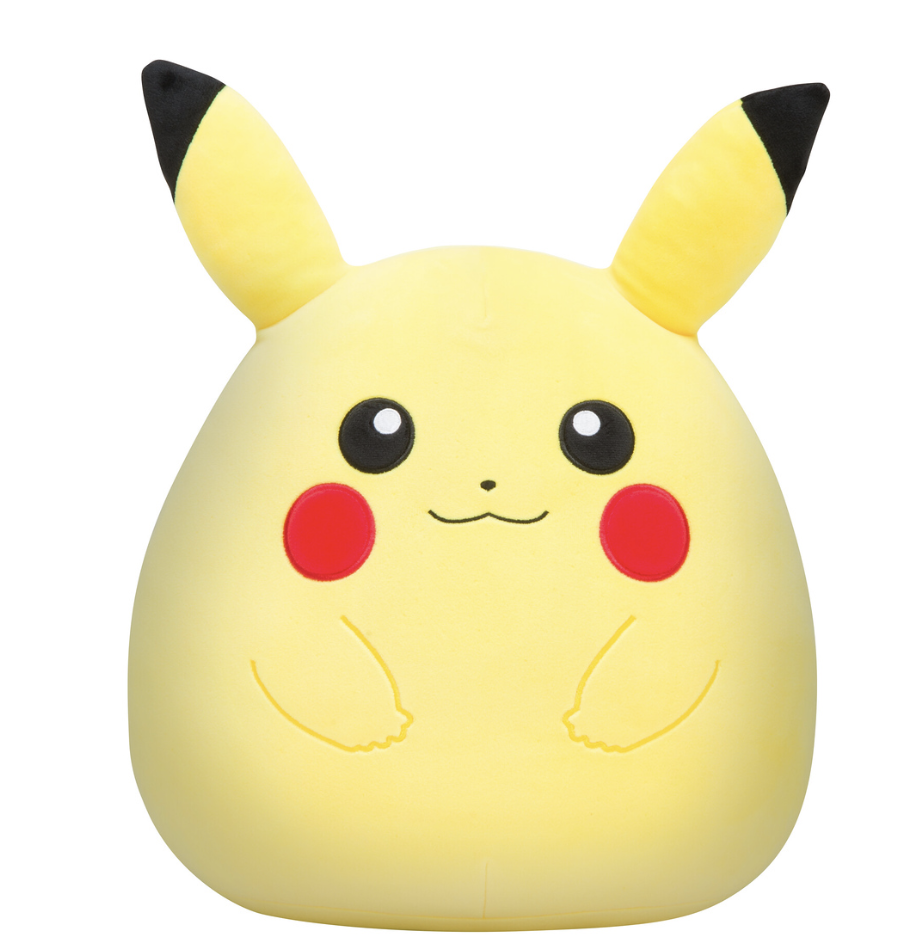 Before we move on to the trends and big news from the show floor, check out the winners of the Toy of the Year Awards (TOTY) – an event which was held on the Friday night before Toy Fair at Cipriani's. Hosted by The Toy Association, 800 members of the toy community came together to celebrate the prestigious award winners, pay tribute to the Toy Industry Hall of Fame inductees, play in the arcade room, and enjoy an exclusive performance from Grammy Award winner Wyclef Jean. And it's all for a great cause! Collectively, at or around $800,000 was raised.
See the nominees and winners below.
This year at the Javits, there were hundreds more exhibitors at the show than in 2000, demonstrating the real thirst to get back to business – in person.
Some of the most impressive stands – Jazzwares and LEGO for example – made a big impact, not just with their vast footprints but with the buzz around them. And to a stand, every independent stand, mom'n'pop toy company had something interesting to showcase.
So – what did we see?
Obviously, Barbie was around every corner. As well as Teenage Mutant Ninja Turtles. Both a testament to the returning power of the big screen blockbuster, adding a tactile excitement in bringing screen classics to toys in new and innovative ways.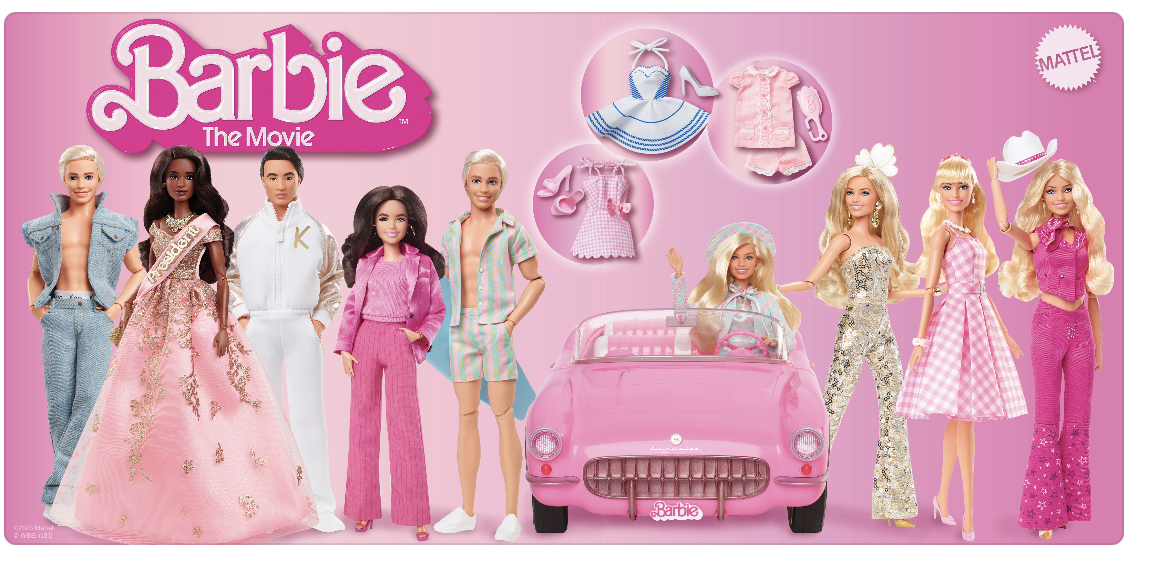 And speaking of innovation, we certainly noticed that in the classic categories, like plush, creators have introduced a lot of integrated features, adding technological and collectible elements.
Big buzzwords including Kidulting, as well as Eldertainment.
89% of parents say they will also buy toys for the grown-ups in their lives, according to new consumer research and play trends unveiled by The Toy Association at Toy Fair. The findings announced are based on extensive, year-round meetings with toy companies of all sizes and a survey conducted by Wakefield Research on behalf of The Toy Association that gauged 1,000 U.S. parents' views on toys, play, and holiday shopping habits and budgets.
"Even as families tighten their wallets amid an uncertain economy, toys and play will be top-of-mind this holiday season," said Adrienne Appell, executive vice president of marketing communications at The Toy Association. "Our findings indicate that parents are looking for feature-rich toys that offer a lot of bang for their buck, as well as toys that will bring the entire family together through play. In fact, 64% of parents we surveyed said they are looking to make connections with their kids this holiday season by buying toys they can play with together. And kidults will be getting in on the fun, too, with 43% of parents even buying toys for themselves, in addition to toy purchases being planned for their spouse and adult friends."
Leading up to Toy Fair, The Toy Association trends team previewed hundreds of products to identify the toys that will be dominating wish lists this holiday and get a sneak peek at early 2024 must-have toys.
Kidults
As the data indicates, the spending power of kidults is growing and giving way to new opportunities for toymakers on either end of the kidult age spectrum – from tweens to the elderly. With nearly 4 in 5 (79%) parents agreeing that there is less stigma today than when they were growing up around tweens and teens playing with toys past a certain age, we are seeing a surge in toys and toy-adjacent products that inspire play among teens and tweens (from collectibles, games, and fidget toys to toys inspired by social media). Thanks to the now well-known and proven benefits of play for all ages, 20% of parents said they will also buy toys for aging relatives this holiday, with 70% noting that mental stimulation is one of the most positive impacts of play for the older adults in their lives.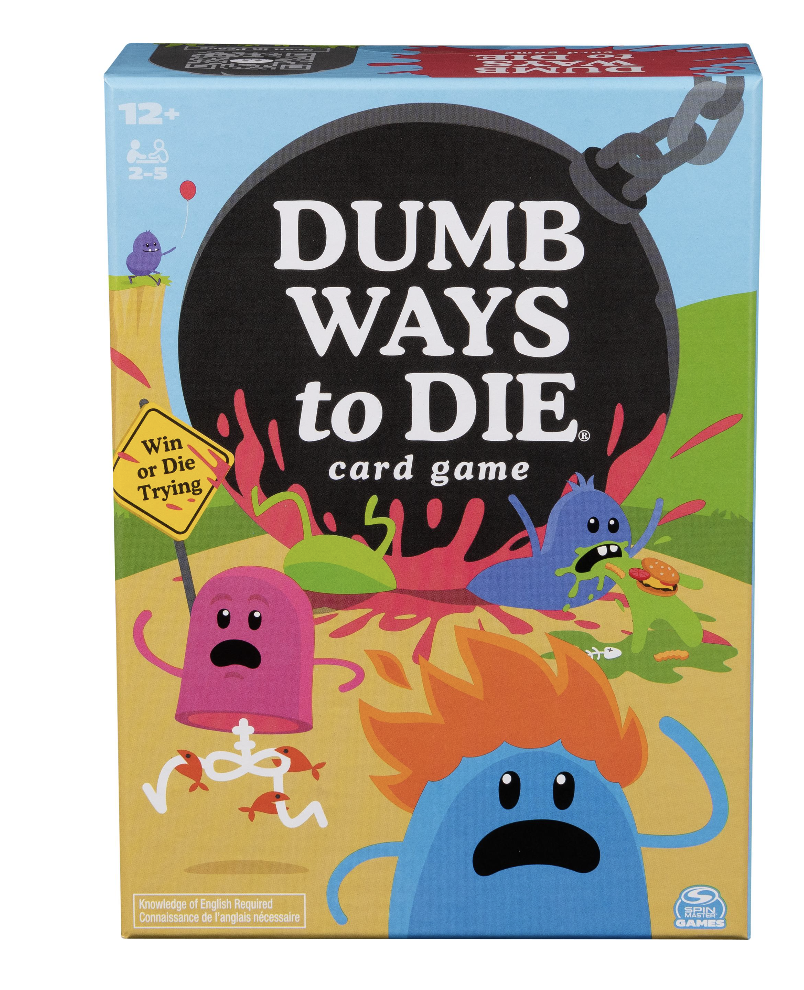 Conscientious Consumers

Parents are more discerning than ever when it comes to choosing which companies they support, with 31% stating that they want to be sure the company they purchase from has core values that align with their own – especially dads (38%).
This holiday season, key themes that will have an impact on toy purchasing decisions include sustainability, diversity, and representation. Nearly a third of parents have already purchased toys designed to teach their children about diversity, equity, and inclusion, while 45% of parents under the age of 40 are prioritizing the sustainability of toys when making decisions. In response to these evolving preferences, we expect to see more toys that not only prioritize these social issues but do so in authentic ways, such as through strategic partnerships and the adoption of innovative techniques and technologies to ensure diverse backgrounds and cultures are thoughtfully and realistically represented in dolls and other toys.
Playing it Smart

Parents know that play is crucial to kids' learning and development – that's why 81% are very or extremely likely to make sure they buy at least one toy with educational value. Whether kids are coding their own pet, playing a game that boosts their reading skills, or roleplaying in the kitchen or as a caregiver and building important social skills in the process, toys offer a proven pathway to learning through play. Nearly 2 in 3 parents (65%) will consider how the toy they choose helps build a skill set, particularly when it comes to helping boost kids' understanding of STEAM concepts and even skills like cooking, sewing, baking, and cleaning. Just over half (51%) of parents also consider whether a toy promotes mental well-being when shopping for their kids.
Pop Culture at Play

Toys have an enduring impact on pop culture (and vice versa), bridging generations and evoking feelings of nostalgia. Against the backdrop of a banner year for blockbuster toy-related movies like The Little Mermaid, Barbie, and Teenage Mutant Ninja Turtles, 38% percent of parents expressed an interest in buying toys inspired by movies and popular entertainment franchises.
Franchises tied to gaming and anime are becoming more mainstream as well, with 26% of parents likely to buy toys based on gaming or anime content.
2023 Toy of the Year Award Winners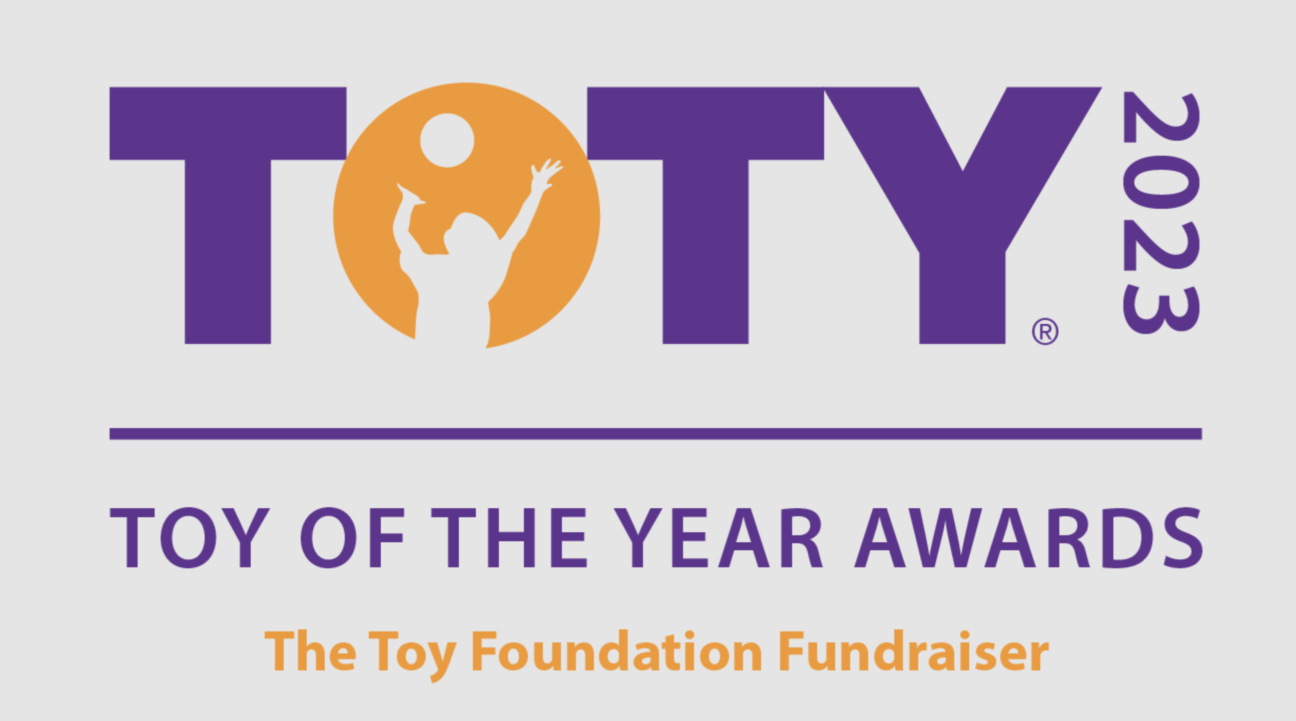 PRODUCT CATEGORY WINNERS:
Action Figure of the Year: Teenage Mutant Ninja Turtles Mutant Mayhem by Playmates Toys
Collectible of the Year: Squishmallows – Pokémon Collection by Jazwares
Construction Toy of the Year: LEGO® Disney and Pixar 'Up' House by LEGO Systems, Inc.
Creative Toy of the Year: National Geographic Hobby Pottery Wheel by Blue Marble
Doll of the Year: Barbie The Movie Dolls by Mattel, Inc.
Game of the Year: 5 Second Rule Relay by PlayMonster
Grown-Up Toy of the Year: LEGO® The Lord of the Rings: Rivendell™ by LEGO Systems, Inc.
Infant/Toddler Toy of the Year: Laugh & Learn® Mix & Learn DJ Table™ by Mattel, Inc. & LEGO® DUPLO® 3 in 1 Tree House by LEGO Systems, Inc.
License of the Year: Barbie Franchise by Mattel, Inc.
Outdoor Toy of the Year: Monopoly SPLASH by WowWee
Playset of the Year: PAW Patrol Mighty Aircraft Carrier HQ by Spin Master & PLAYMOBIL My Figures: Pirates' Island by PLAYMOBIL
Plush Toy of the Year: 16" Squishmallows by Jazwares
Preschool Toy of the Year: MAGNA-TILES® Downhill Duo 40-Piece Set by MAGNA-TILES
Ride-On Toy of the Year: Extreme Drift Go-Kart by Radio Flyer
Specialty Toy of the Year: KAI: The Artificial Intelligence Robot by Thames & Kosmos
STEAM Toy of the Year: LEGO® Technic™ NASA Mars Rover Perseverance by LEGO Systems, Inc.
Vehicle of the Year: Teenage Mutant Ninja Turtles Mutant Mayhem Pizza Fire Van by Playmates Toys
PEOPLE-FOCUSED CATEGORY WINNERS:
Champion of Diversity & Inclusion: Brent Bell, Art Director at Moose Toys
Champion of Sustainability: G.B. Pillai, Founder at Wild Republic
Packaging Designer of the Year: Suzanna Lakatos, Director of Packaging Design at Mattel, Inc.
PR/Marketer of the Year: Lisa McKnight, Executive Vice President & Chief Brand Officer, Mattel, Inc.
CAMPAIGN-FOCUSED CATEGORY WINNERS:
Corporate Social Responsibility Initiative:

Gold Winner: First Barbie Doll with Down Syndrome by Mattel, Inc.

Silver Winner: Playsponsible Campaign by Spin Master

Bronze Winner: LEGO® Replay by LEGO Systems, Inc.

Marketing Campaign:

Gold Winner: Barbie the Movie Marketing Campaign by Mattel, Inc.

Silver Winner: Moose Toys Makes Marketing Magic for Reveal of Magic Mixies Magical Crystal Ball by Moose Toys

Bronze Winner: LankyBox Secret Mission Toy Launch by Bonkers Toys