HASBRO BRING WORDLE TO LIFE WITH BOARD GAME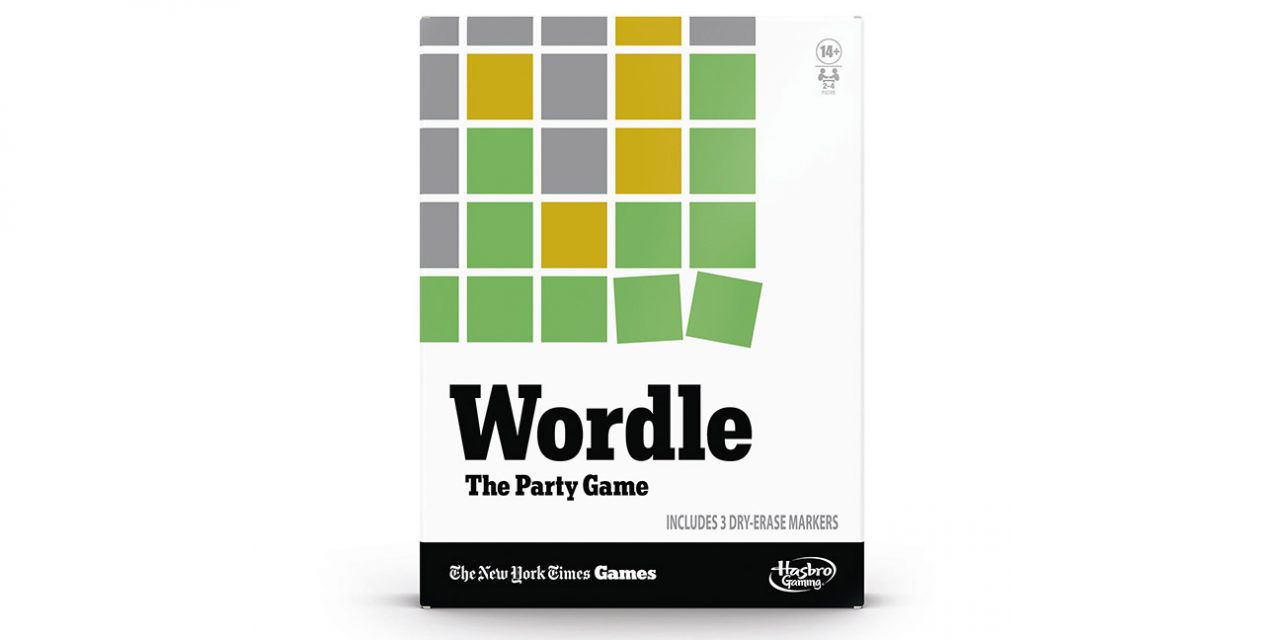 Hasbro, Inc. and New York Times Games are working together to bring Wordle to life in a new board game. Inspired by the popular digital version from New York Times Games, Wordle: The Party Game is a brand-new product that delivers classic Wordle gameplay, but now in an all new way that is perfect for game night with friends and family. Wordle: The Party Game will be available in North America for purchase in October and for pre-order today at www.wordlethepartygame.com.
Wordle: The Party Game features the gameplay fans love, but now players must compete in real life to solve the Wordle. In each round, a player designated as the Wordle Host, writes down a Secret Word. Just like the original Wordle game, players have six attempts to guess a five letter word. But in this game, players are competing against others. The fewer tries a player needs, the fewer points they score. The player with the fewest points at the end of the game wins! Best of all, Wordle: The Party Game can be played repeatedly with the included dry-erase Wordle boards and markers. Players can also switch up the gameplay with four different ways to Wordle: classic play, fast, timed, or teams. Wordle: The Party Game makes a fun gift for ages 14 and up.
"Since Wordle burst onto the scene, it's undoubtedly been a staple in social and pop culture vocabulary," said Adam Biehl, SVP & General Manager, Hasbro Gaming. "We're beyond thrilled to work with New York Times Games to bring our gaming worlds together and extend Wordle in new ways."
Jonathan Knight, head of Games for The New York Times, said: "Wordle truly brought us all together and that's what makes it so special. With each daily puzzle, we're connected with friends and family through social play. At New York Times Games, we're focused on quality crafted puzzles that everyone can experience together, which is why we're so excited to team up with Hasbro to bring a fresh new format to the global sensation of Wordle."
Since Josh Wardle released Wordle to the public in October 2021, Wordle exploded in popularity and rapidly became a daily obsession for solvers. The Times Company acquired the guessing game in early 2022 and it continues to surprise and delight millions of daily players around the world. Wordle is a phenomenon that is not only woven into the cultural conversation but one that continues to capture our collective imagination.
Wordle is the latest addition to The Times's portfolio of engaging word and logic games that have captivated solvers since the launch of The Crossword in 1942. In 2014, The Times introduced The Mini Crossword — followed by Spelling Bee, Letter Boxed, Tiles and Vertex — offering puzzles for all skill levels that everyone can enjoy playing every day.