New season for Rainbow's Pinocchio and Friends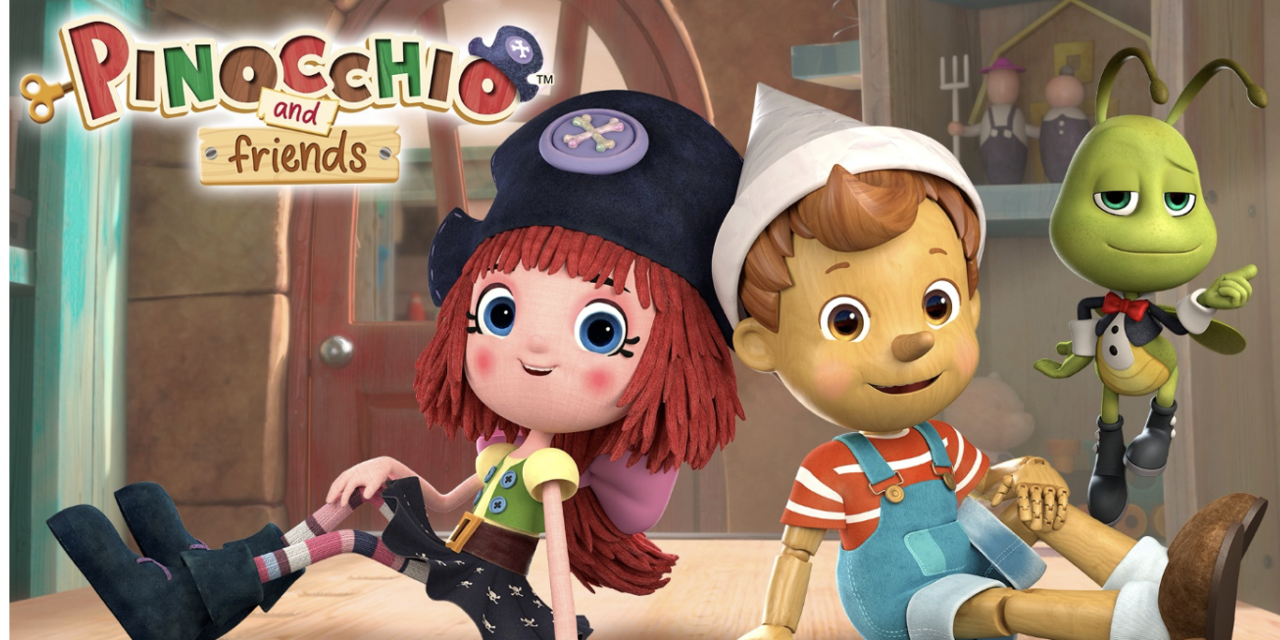 Pinocchio and Friends is getting set for a big return with 26 new episodes for the Italian and global audiences. The animated production created by Iginio Straffi and inspired by the fairy tale of Collodi's puppet is about to return in 2023 with original adventures brought to life in collaboration with Rai Ragazzi and in co-production with Toonz Media Group, following an exceptional debut and continuous growth in terms of ratings and appreciation of the Rainbow property. The first batch of new episodes is scheduled to premiere by autumn in Italy on Rai Yoyo followed by CBeebies in the UK's and then the rest of the world.
Season one of Pinocchio and Friends introduced audiences to the hilarious daily adventures of the puppet and his inseparable friends, set in today's world with the highest quality CGI animation. Pinocchio, the pirate ragdoll Freeda, the Talking Cricket, and many other old and new characters conquered Italian audiences, and soon landed on BBC's CBeebies, Discovery Kids Latam, TV Puls Poland, but also Canal Panda in Portugal, Hop! TV in Israel and Nickelodeon in Greece. Joining TV broadcasters, also the Prime Video platform for Italian audiences picked the show, consolidating its already striking presence on air just a few months after the launch.
In addition to its TV success, Pinocchio and Friends delivered has a superb master toy collection created exclusively for the Italian market by Giochi Preziosi. This is being promoted by a cutting-edge, cross-sectional marketing and branding plan that will extend throughout 2023 to support the launch of the new season.
In the UK, Flair GP's toy collection launches this Spring and supported by a marketing and PR activities that also extends across the year and includes digital campaigns, third-party partnerships with the core target age-group and brand activations.
In the second chapter of the exhilarating series, the protagonists will engage the audience into a number of unexpected and unpredictable pirate adventures, including twists and heroic feats. And among his most heroic feats, Pinocchio will face the ultimate challenge – attending a real school! New characters and environments, but also new stories exploring the many sides of the human soul, always making the audience smile.
Once again Rainbow is at work to bring to the small screen a Made in Italy flagship production that promotes a return to imagination and great values: friendship, sharing, conscious growth packed in a mix of gags, discoveries and magic that will involve, educate, and entertain tomorrow's adults.