ZIGAZOO DROPS FIRST-EVER BLIPPI NFT COLLECTION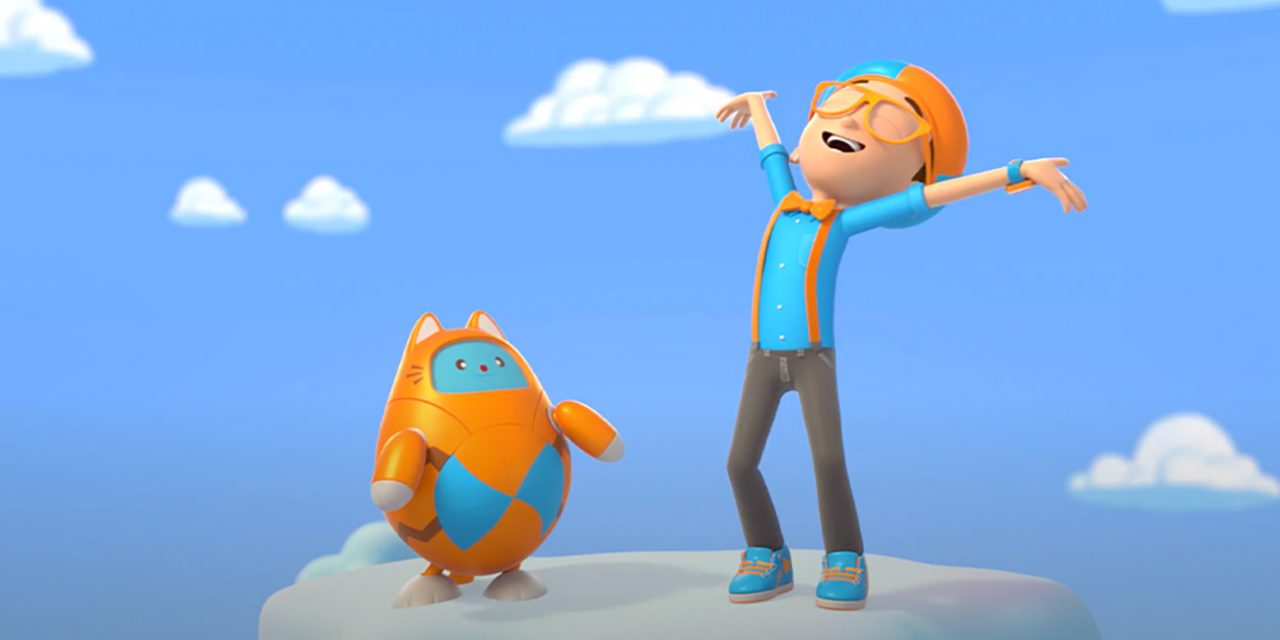 Zigazoo, the world's largest and safest social network for kids that just raised $17M in Series A funding, announces it will drop the first-ever Blippi NFT collection on July 21st in partnership with the show's studio Moonbug Entertainment. The Blippi NFTs will serve as unique collectibles and include the opportunity to be founding members of the Blippi Fan Pass. Holders of Blippi's Fan Pass getaccess to new Blippi perks on a monthly basis for at least one year through the Zigazoo platform, including exclusive Blippi videos and behind-the-scenes footage.
Zigazoo's Fan Pass NFTs are pioneering a new era of brand-to-fan culture once dominated by mail-ins, fan sites and call/text subscriptions. This NFT collection will give kids and families the opportunity to interact with and get special access to their favorite character on Zigazoo in an all-new and highly engaging way.
This is a significant step in Zigazoo's mission to provide the next generation of digital citizens an opportunity to safely learn how to use social media in positive and constructive ways while introducing them to Web3 technology in a secure environment. The drop will integrate the social platform's educational goals with Blippi's playful programming that has garnered more than a billion monthly views in over 130 countries. This announcement follows Zigazoo and Moonbug's first NFT collections for kids, including an in-app CoComelon drop that sold out in 48 hours.
"We couldn't be more excited about the next phase of our partnership with Moonbug Entertainment as we pave the way for media brands to connect with fans through Web3 technology," said Zak Ringelstein, Founder and CEO of Zigazoo. "With this drop, we are unlocking a whole new way for kids to interact with their favorite characters and putting a Web3 spin on the popular mail-in fan clubs that I loved as a kid growing up in the '90s."
Blippi's NFT packs will be available for purchase exclusively through the Zigazoo app. Ahead of the launch, Zigazoo invites all of its users to participate in Blippi-themed challenges on the social media platform, which encourages kids to create their own videos inspired by Blippi. These video prompts ask kids questions like, "What do you want to learn with Blippi?" and "Can you tell us what animals or plants live in the ocean?"
"Building on the success of the CoComelon NFT drop, we are very excited to be partnering again with Zigazoo to release our second collection of NFT's featuring our beloved character, Blippi," said Simon Philips, MD Global Consumer Products for Moonbug Entertainment. "This drop comes with exclusive content and perks that will allow kids to interact with our brand on and off screen, learn some new skills, and above all have fun whilst learning through play."
Zigazoo's NFT collections are created with user safety at their core by combining Zigazoo's industry-leading kidSAFE COPPA-certified community with an existing and trusted digital marketplace built using Flow, the world's most user-friendly and environmentally sustainable blockchain.
Zigazoo and Moonbug's partnership is ongoing with future character drops and challenges to be announced. Through this drop, Zigazoo is continuing to cement its position as the go-to kids' platform to safely engage with innovations that will define the future economy while having fun with their favorite television and web series characters. In addition to Moonbug, Zigazoo has partnered with Nyla Hayes (TIME's first artist-in-residence known for her Long Neckie Ladies) and Invisible Universe (internet-first animation studio behind Qai Qai) for past NFT drops. Zigazoo's dedication to safety and its star-studded partnerships have made it the leading social network for kids to securely connect with their friends and participate in themed video challenges that encourage children to learn and express themselves, all while engaging with their favorite TV show characters.