GOODYEAR LAUNCHES EXCLUSIVE WATCH COLLECTION WITH B.R.M CHRONOGRAPHES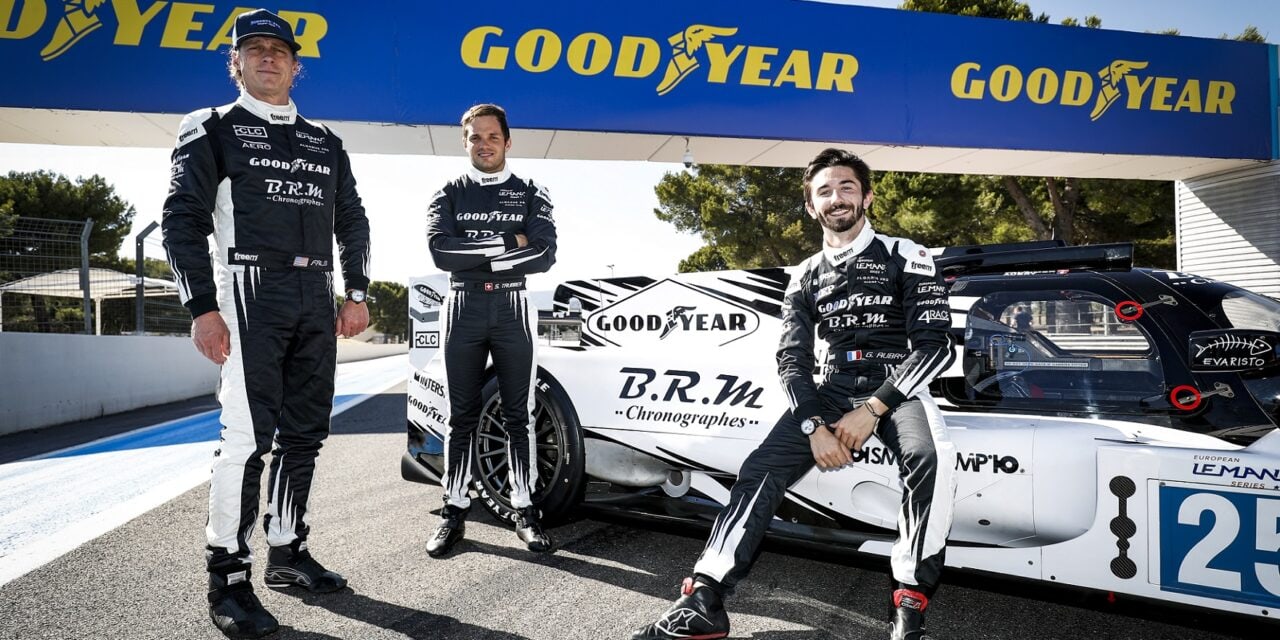 Goodyear has combined a global licensing collaboration with a motorsport agreement to launch an exclusive watch collection with French luxury watch specialist B.R.M Chronographes. This follows the recent announcement that Goodyear has joined forces with the Algarve Pro Racing team champion European Le Mans Series, who will be showcasing the B.R.M Chronographes. 
The design of the timepieces will match the look of the Algarve Pro car, reflecting Goodyear's fundamental association with motorsport.
"We are excited to channel Goodyear's rich racing pedigree and the ingenuity of B.R.M artisans to create some world-class timepieces", said Christian Jurado, Goodyear's global director of licensed products.
In a deal brokered by IMG, B.R.M Chronographes will create two designs of these exclusive watches as well as a desk clock. The statement watches have a highly durable and black physical vapor deposition (PVD) stainless steel case, a white dial with black hands and a black technical-strap styled with white holes and double white stitching. The Goodyear logo is on the dial and on the black crown, which features a Goodyear tire. Another element inspired by motorsport is the glass back that allows view of the mechanism inside. The chronograph includes a black tachymeter with white hands.
Goodyear and B.R.M Chronographes are launching these exquisite timepieces in September 2020 for sale at exclusive retail locations as well as online.