Wolverine and the Ram Truck Brand Debut "Built for the Driven" Collection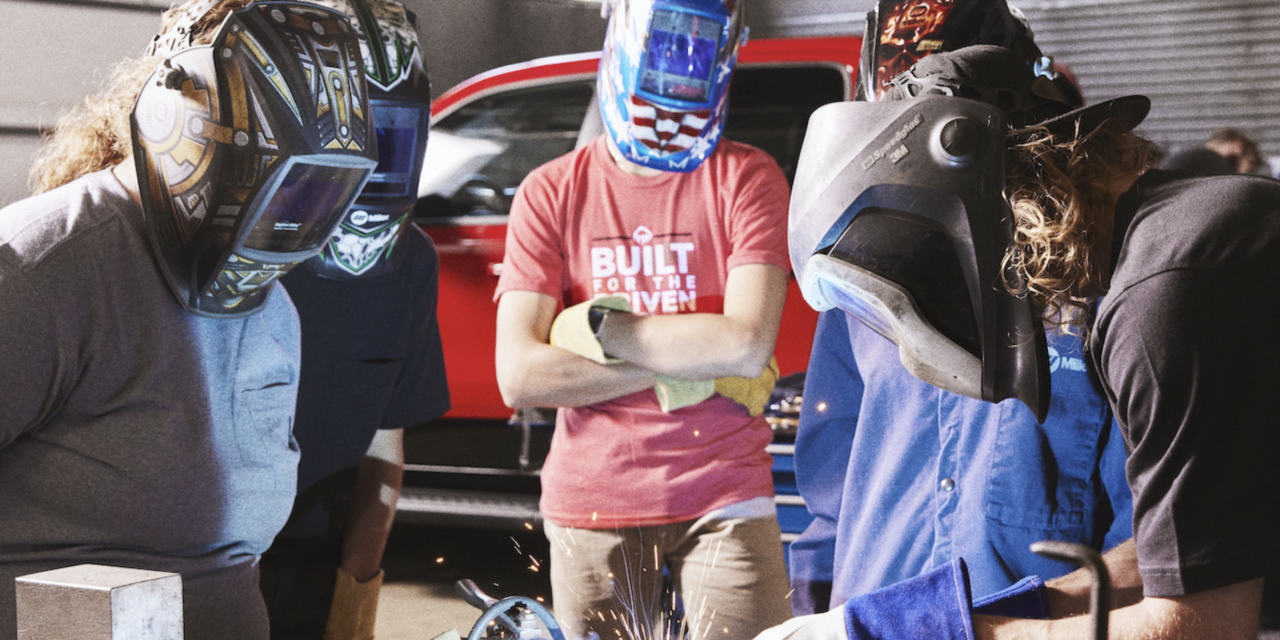 In celebration of Labor Day, Wolverine, the 139-year-old heritage work brand, and the Ram Truck Brand, the automaker that is "Built to Serve", have announced they are back with their second exclusive collaboration that will benefit the skilled trades. To recognize the hard work, integrity, and dedication of America's workers, both brands have come together for a consecutive year with a limited-edition "Built for the Driven" collection which features American made boots, clothing, and accessories.
"Our collaboration with the Ram Truck Brand has seamlessly allowed us to connect to existing and new consumers with our unique and purposeful product," said Scott Schoessel, VP of Marketing at Wolverine. "Though most importantly, this co-branded collection is helping to inspire the next generation of skilled tradespeople to develop their careers and close the skilled trades gap that continues to exist in our country today."
Alongside the two fan-favorite work boot styles of the Wolverine x Ram Tradesman Safety Toe boot and cobranded socks from the 2021 collection, the new "Built for the Driven" collection includes the addition of a graphic tee shirt, sweatshirt, and beanie. Each item is designed to reflect the quality and craftsmanship the brands are known for to encourage the next generation of skilled tradespeople to pursue their passions.
"Together with Wolverine, we're excited to release our second licensed collection 'Built for the Driven' to create more awareness around educational opportunities in the skilled trades workforce," said Marissa Hunter, Senior Vice President of Marketing, Stellantis North America. "From the thoughtfully designed work boots to the graphic tees, this collection is designed to educate and empower young men and women entering the work force about the many reputable career occupations available in skilled trades."
As part of the launch, Wolverine is donating $75,000 to the SkillsUSA Hope Fund that's providing equitable access to opportunities for more youth to pursue their skilled trades career. The Wolverine and the Ram Truck Brand partnership was built on the brands' joint missions to support educational opportunities around the skilled trades, extending from Wolverine's long-standing Project Bootstrap platform.
"Competing in the SkillsUSA masonry competitions allowed me to build relationships with the supporting companies, which ultimately jumpstarted my career," said Ashton White, SkillsUSA member and national masonry gold medalist. "By joining SkillsUSA, students can be job ready on day one because they will develop the necessary personal, workplace and technical skills for their career. I've had so many great opportunities because of SkillsUSA and I'm thankful to be part of this amazing organization."