Frida Kahlo – the ultimate International Women's Day icon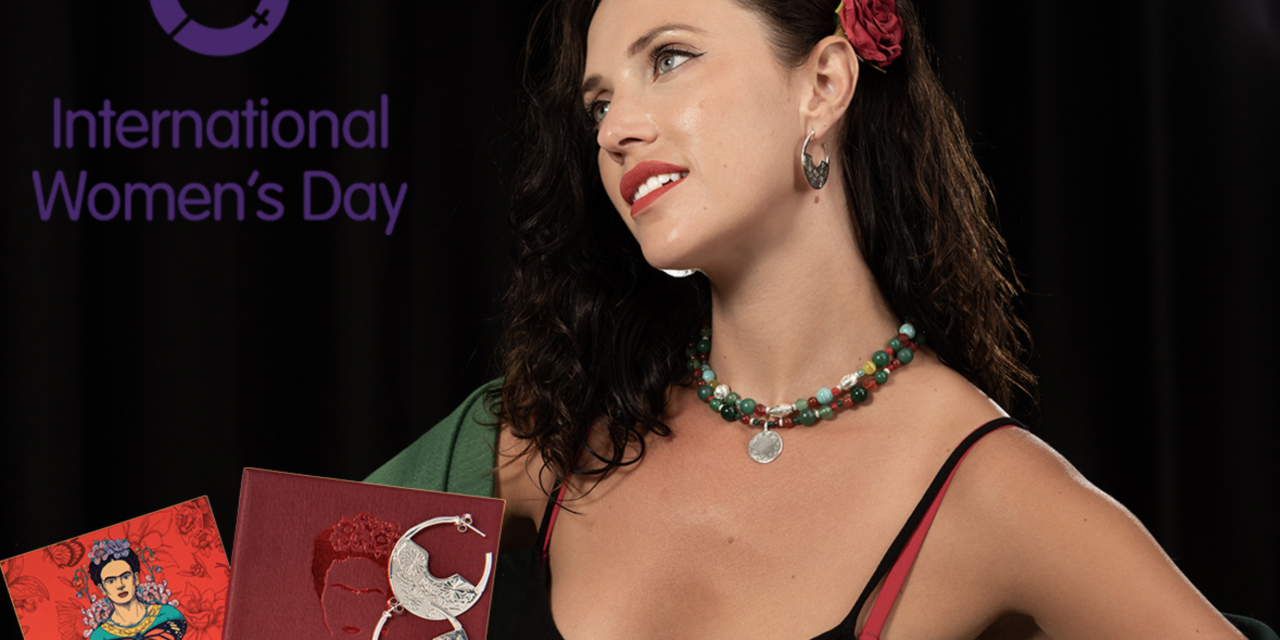 Barcelona based Art Ask Agency has announced its latest news on Frida Kahlo.
The Frida Kahlo licensing program continues to grow and Art Ask Agency are pleased to announce two new openings of the official Frida Kahlo immersive experience and the launch of a line-up of licensed products from around the EU, UK and the rest of the world, spotlighting Frida Kahlo as an icon for women on International Women's Day on the 8th of March.
After the world premiere in Barcelona in November 2021, the officially authorized "Frida Kahlo – The life of an Icon" immersive experience will open its doors in Brussels, Belgium on the 17th of March 2022 at The Horta Immersive Gallery and in Porto, Portugal on the 10th of March 2022 at The Immersivus Gallery.
Fifty Milano will have a capsule collection of Frida Kahlo T's with various styles and embroidered details available in their stores in Spain, Portugal, Serbia, Bosnia and online across the EU.
El Corte Ingles, under their fashion brand Green Coast, will have Frida T's also with embroidered details, in a youthful style, available in all stores across Spain. El Corte Ingles regularly stocks Frida Kahlo licensed T's and more are planned throughout the year.
ONLY, under their Neon & Nylon section will launch Frida Kahlo T's with empowering statements such as "STRONG, POWERFUL, UNIQUE, ARTISTIC, FEMALE PIONEER, ICON" in all their brick and mortar distribution as well as their online store across the EU.
La Casa de las Carcasas have curated a large collection of mobile phone accessories targeted at their hip consumer base for launch on the 8th of March. Products will be on sale in France, Spain, Portugal and Italy.
Traditional heritage Swedish brand Ekelund have designed a full collection of textiles for the home including blankets, kitchen towels, cushion covers and baby accessories of the highest quality woven cotton for launch on International Women's Day. Ekelund have been master weavers since 1692 and selected the Frida Kahlo brand to complement their own brand values and celebrate all women across the world.
Waterdrop is a worldwide lifestyle water bottle and water flavours brand, whose mission is to encourage consumers to drink more water in order to live a healthier, longer and more sustainable life. Their Frida Kahlo collection of sustainable bottles will launch on the 8th of March, with beautiful designs tailored to all the Frida fans.
The precious metal Frida Kahlo jewelry line by UK based Licensed to Charm will also be in the spotlight on March the 8th with a curated collection including earrings, necklaces and charms.
"This date is key in the Frida Kahlo brand calendar. Frida Kahlo is an icon for all women and girls around the world and the 8th of March is their day to show strength, unity and their beauty," said Maria Strid, Owner, Art Ask Agency.