Frida Kahlo Blueprint Collections Launch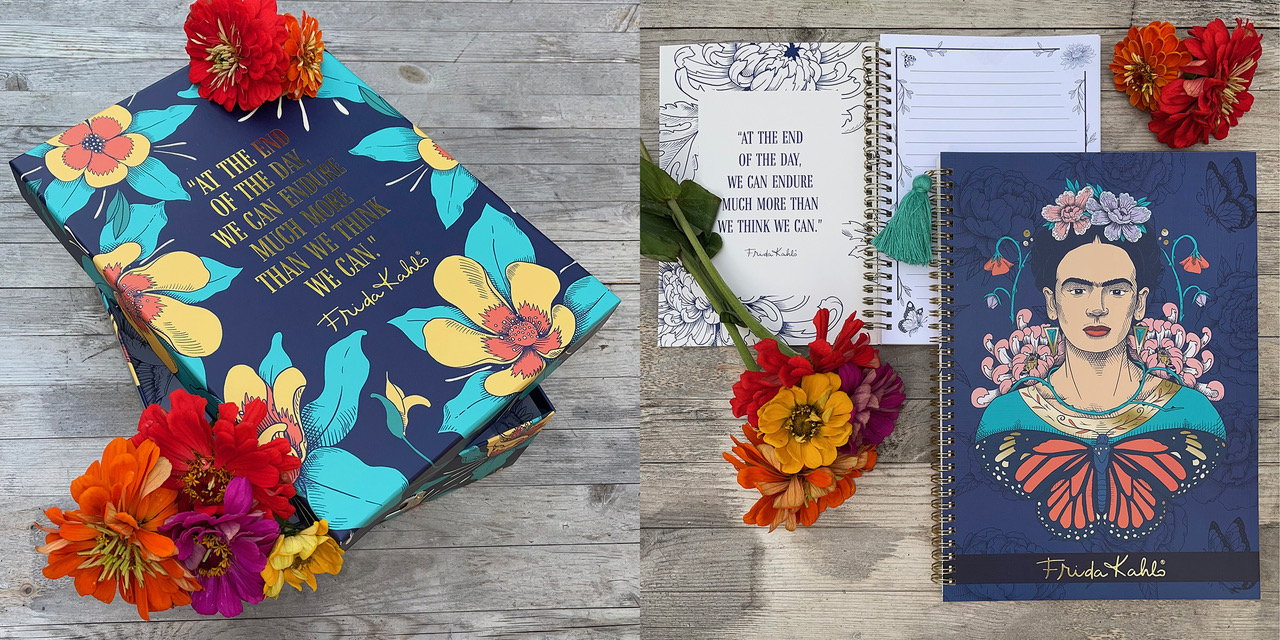 Barcelona-based Art Ask Agency has announced the latest news on Frida Kahlo.
The Frida Kahlo licensing program continues to grow and Art Ask Agency are pleased to announce the launch of the officially licensed Blueprint Collections range of gift and stationery products in the UK and ROI.
The range includes over 20 different SKUs with gold foil detail and tassels including a handbag notebook, recipe journal, travel mugs and more, appealing to a wide segment of consumers. Available from December 2021.
"Having Blueprint as partners really is a privilege. Their long-standing reputation and proven effectiveness on the UK market is admirable." – Maria Strid, Owner Art Ask Agency.
"Blueprint is delighted to be launching a collection of Frida Kahlo stationery and gifts. This powerful brand, coupled with the bright, vivid designs will give it a unique position in the market." – Lisa Shand, Managing Director Blueprint Collections.