Winsing Unveils New Toy Lines for GOGO BUS and Racing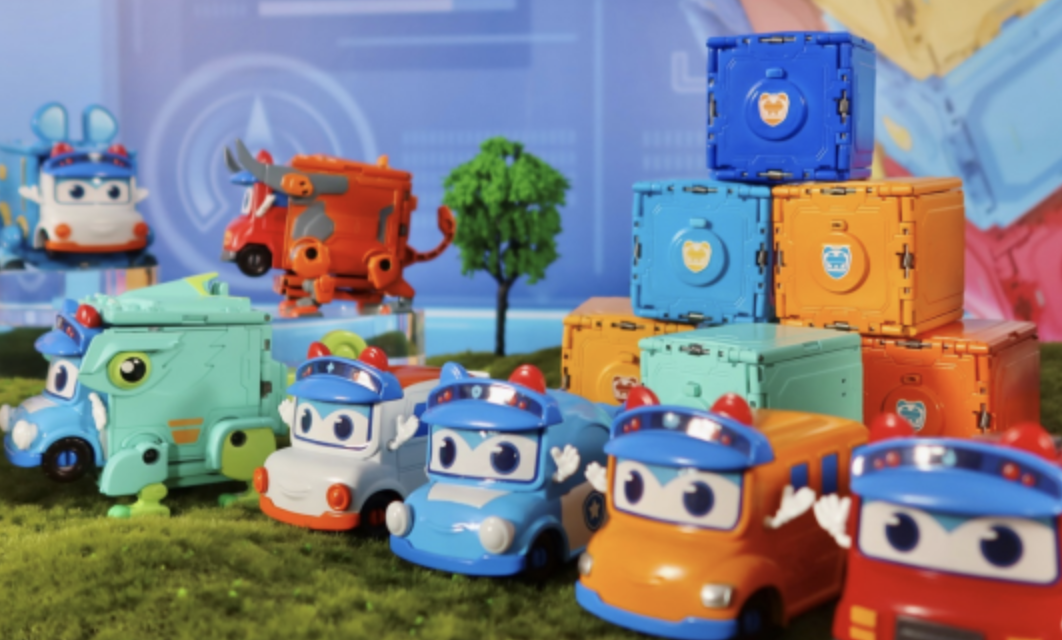 The Winsing 2022 Summer New Product Rollout Conference was held virtually on July 8th. More than 3000 Toys distributors and licensees from all around China participated through live streaming, which got 17K+ likes, it is announced/
Since launching a series of TV programs via 100+ TV channels and online platforms across China and even Asia Territories, demand for GOGO BUS transforming toy vehicles have grown. The products have been very popular at brick-and-mortar locations and e-commerce platforms in the Asian market, including China, South Korea, Vietnam, Israel, Indonesia etc. This time, Winsing rolled out 3 brand new toy series with unique features during this Summer Editions.
2 in 1 combine robot series is one of the key new products in this conference. Transform and combine are its main features. Different vehicles can transform into mecha and combine with each other into a unique robot.
Based on GOGO BUS Season 9&10, Mini adventure track series showcase the scenes in the animation. Each scene can play as a track, and all the scenes can be assembled into a large loop track. Pick up your mini Gordon on an amazing adventure!
Magnetic transforming cube series added some magnetic feature into transforming feature. Product appearance is designed according to different animal images in the animation such as lion, chameleon, bowerbird, rabbit and bull. Trigger the magnetic cubes with GOGO BUS vehicles, transform into different animals.
Besides, another popular animated program, GG-Bond, has also launched a new racer series. High tech racers with detachable accessories bring you a cool experience of upgrading your own racer. You can manually upgrade and transform the racer chasing for super speed.
As we can see, the new toy lines closely connect with the series of GOGO BUS S9&10 and Racing S5&6. As one of the most popular preschool animated programs in China, and nominated as the Young Property of the Year 2021 by LIMA China, GOGO BUS was committed to toy product development for many years. They are expected to arrive in more territories, including Target and other major retailers across Asia in the 4th quarter of 2022. Additional retail programs are being crafted for other regions, including Europe, and North & South America.