Finsbury Food Group EXPANDS MARY BERRY RANGE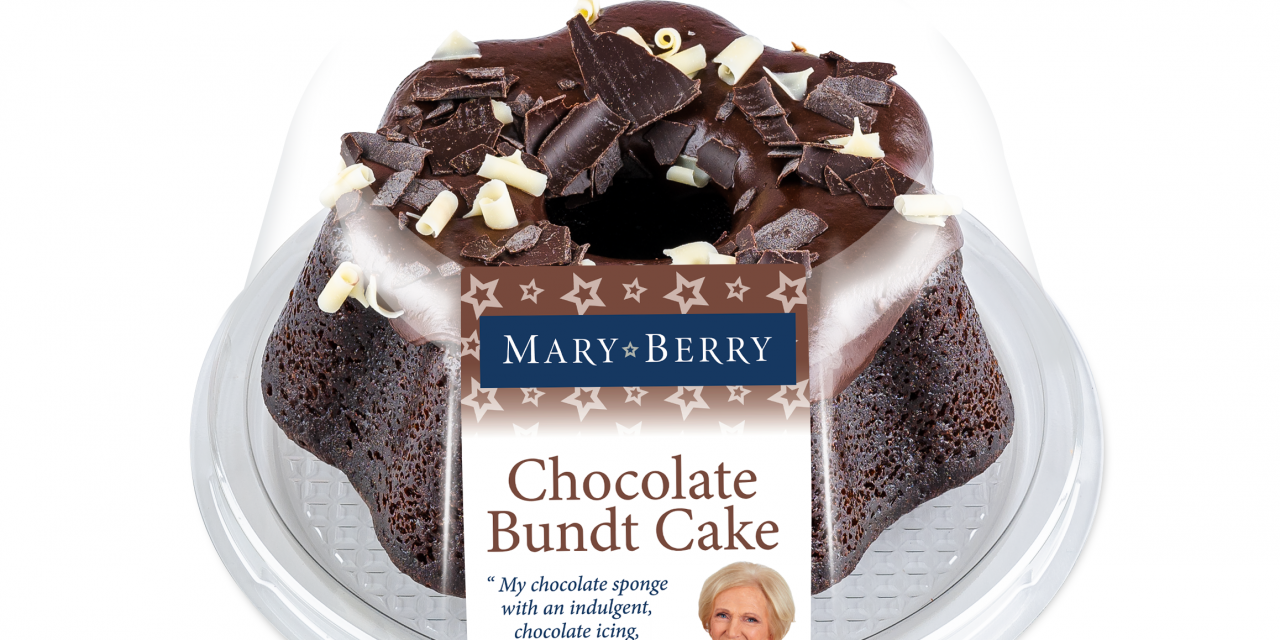 Finsbury Food Group is expanding its longstanding partnership with the 'Queen of Cakes' herself, Mary Berry, by launching two new cake products to her supermarket range, a retail brand now worth over £3.7 million.
With the cake market worth more than £978 million[1], Mary Berry's new Bundt cakes will meet consumers' growing demand for deliciously crafted treats they can enjoy with loved ones, when they launch online and in-store nationwide at Sainsbury's from 1st September, and Tesco from 6th September.
With both products created through Finsbury's innovative research and development programme, the Bundt cakes will join the rest of Mary's existing supermarket cake range, which includes the best-selling Lemon Yoghurt Loaf Cake.
Inspired by Mary's very own signature recipe, each cake has been elegantly designed and contain beautiful flavourings to make them the perfect centrepiece for all special occasions, or simply enjoyed amongst family and friends.
The two new Bundt cakes from Mary Berry include:
Lemon sponge cake, with a lemon icing, lemon curd drizzle and hand decorated Belgian white chocolate curls, RRP £4
Chocolate sponge cake, with an indulgent chocolate icing, hand decorated with Belgian dark and white chocolate, RRP £4
Mary Berry commented on the new range, saying: "I am delighted to share my Bundt cakes with you. Perfect for sharing at a special occasion with loved ones, or for your very own afternoon tea. My cake range allows everyone to enjoy one of life's greatest pleasures, no matter what your baking skills are!"
Thomas McInally, Brand Manager at Finsbury Food Group, adds: "After investing time and resource into creating these new and innovative products, we are confident that our much-loved Mary Berry cake range will continue to not only meet but exceed the high expectations of consumers and customers alike.
"After already experiencing much success through our previous collaborations, and with the strength of the Mary Berry brand, we are certain that the new Bundt cakes will once again showcase the market-leading expertise and the high quality products Finsbury and Mary Berry are known for producing together."
Mary Berry's cake range, inspired by recipes from Mary's own books, first launched to supermarkets in April 2017 and has enjoyed huge success, becoming one of the top 10 cake ranges in the UK. The range also includes Mary Berry Celebration Rose Cake and Mary Berry Chocolate & Orange Loaf.