Federation Kids & Family and ZDF Studios Announce Second Season Greenlit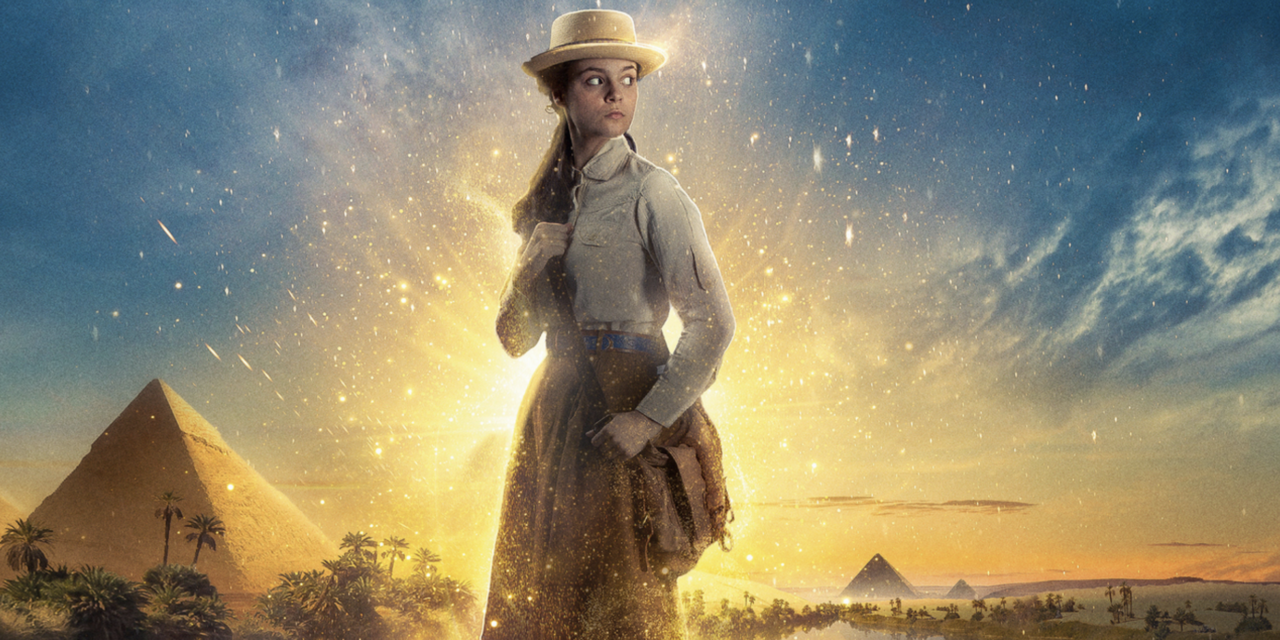 Hot on the heels of a hugely successful first season of the magic and Egyptology themed tween live action series THEODOSIA, premium kids content producer Cottonwood Media and leading German broadcaster ZDF have announced Season Two of the series, THEODOSIA AND THE OASIS OF MAGIC.
Based on the highly-acclaimed books by New York Times best-selling author Robin L. LaFevers, and set against the backdrop of Edwardian London and Egypt, the new season will feature a further 26 action-packed half hours bringing the series total to 52 episodes.
Currently in production, THEOSOSIA AND THE OASIS OF MAGIC is scheduled to commence filming in January 2023 across Belgium, Paris and Morocco. The new season sees Eloise Little reprising her role as the lead heroine and courageous adventurer Theo and welcomes the return of Frankie Minchella as her brother Henry, and Nana Agyeman-Bediako as friend/street musician Will, with some exciting new cast members to be announced shortly.
It's been 6 months since Theo and friends pushed the ancient Egyptian deity "Aapep" back under the Great Pyramid and threw away the key! In this new season we rejoin our heroes at a pivotal moment as they also face the ever-changing challenges of teenage life. In THEODOSIA AND THE OASIS OF MAGIC, the adventure begins when King Rameses II's barge is installed at Theo's family's world- famous Museum of Legends and Antiquities and its ancient magic triggers a whole new level of weirdness. Desperate to prevent the barge's power from destroying the museum and a good chunk of London, Theo tries to tame it, only for the barge to awaken spectacular new powers within her that she struggles to contain. Discovering the barge can transport her to the Nile on the trail of clues leading to an oasis of magic left by Rameses, this is no easy task especially as she has to juggle a new school, jealous boyfriend, and lovesick brother, whilst navigating all the dark forces of an ancient world.
THEODOSIA AND THE OASIS OF MAGIC is co-distributed internationally by Federation Kids & Family and ZDF Studios.
Nicole Keeb, Head of International Co-productions and Acquisitions, Children and Youth, ZDF, said: "The mixture of adventure and suspense in old Egypt and Victorian London is breathtaking, and Season 2 will dive even deeper into this fascinating universe."
Arne Lohmann, VP Junior, ZDF Studios adds: "We are delighted that millions of children all over the world have fallen in love with THEODOSIA and are eagerly waiting for this new season. "
Co-founders of Cottonwood Media, David Michel, Cécile Lauritano & Zoé Carrera Allaix said: "Viewers will be glued to their screens as Season Two ramps things up another notch with unexpected twists and turns, as well as gripping adventures, as our heroine also unearths an unexpected personal connection to Ancient Egypt. Having worked with ZDF on quite a few of our live action series over the years, it's an absolute pleasure to see this synergistic partnership continuing to evolve."
THEODOSIA AND THE OASIS OF MAGIC will see the return of Matt Bloom and Alex Jacob as Lead Directors. Executive Producers for both seasons are Leila Smith (Find Me in Paris, Lockout) and Emmy-Award winning Joe Williams (Hank Zipzer's Christmas Catastrophe, Young Dracula, Eve), with also Alexa Dosne as co-executive producer. The series is produced by Cottonwood Media's David Michel, Cécile Lauritano and Zoé Carrera Allaix.
Thanks to Cottonwood Media's German production office and ZDF originally spotting the potential for the Theodosia books to be made into a TV series, the first season of THEODOSIA which premiered earlier this year has been a huge hit with broadcasters and streamers alike, having previously been snapped up by the BBC, WarnerMedia Latin America for HBO Max Lat Am (excluding Brazil), HBO Max (US), Globo, France Télévisions, Salto, France TV, OSN, Dreamia (Biggs Channel), and NPO to name just a few to date.