Newest Crayola Family Attraction Slated for Popular Vacation Destination in Tennessee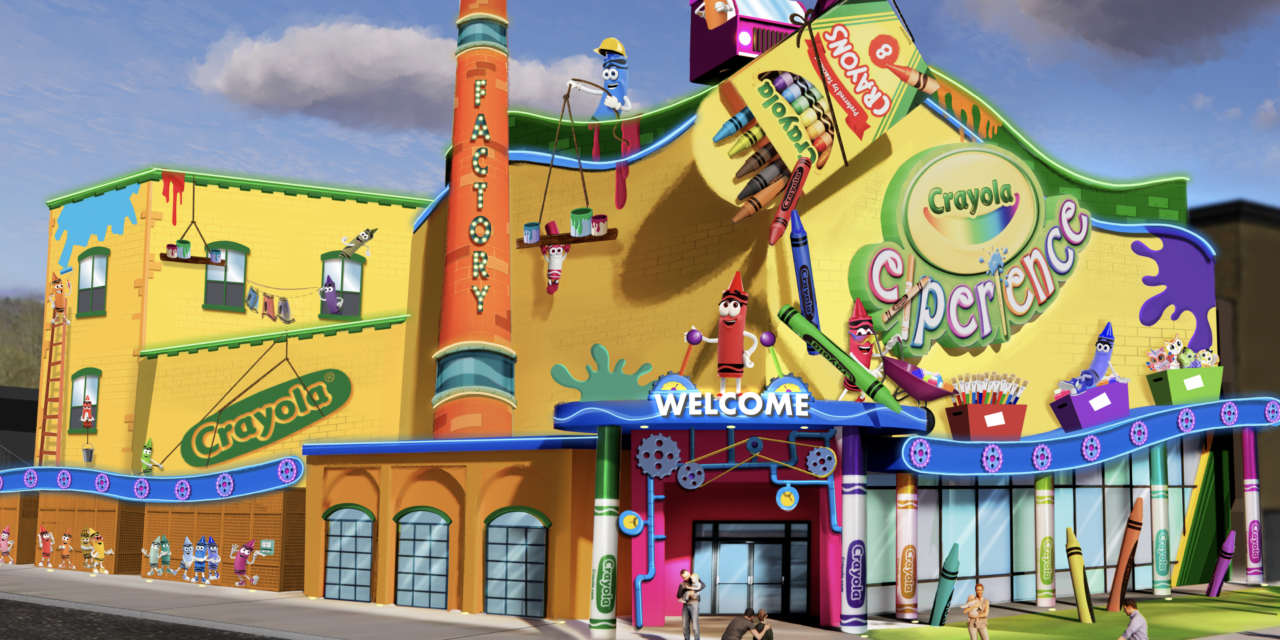 First of five new Crayola Experience locations to be developed in U.S. by 2027
BrightColors LLC and its strategic partner Kingsmen Xperience Inc., in association with Crayola LLC, announced today that Pigeon Forge, Tenn. will be home to the creativity brand's newest Crayola Experience family entertainment venue. The next generation Crayola Experience will add its unique splash of color to Tennessee's popular vacation destination in fall 2024.
Crayola Experience has been a family destination for interactive creative play for more than 25 years. The adventures of these immersive attractions help kids and adults alike explore art and technology, express their creativity, and experience color in a whole new way. The newest member of the Crayola Experience pack will be the brand's sixth attraction, joining operations in Pennsylvania, Florida, Minnesota, Texas, and Arizona.
The 30,000-square-foot indoor family entertainment center planned for Pigeon Forge will have more than 20 hands-on attractions and a retail store featuring the world's largest selection of Crayola products and unique souvenirs. Visitors will delight in innovative, never-before-seen attractions, as well as beloved, one-of-a-kind Crayola Experience activities such as naming their own Crayola crayon, starring in their own coloring page, and creating melted wax art.
"Crayola Experience at Pigeon Forge will introduce new colorful adventures to our iconic lineup of imagination-inspiring activities, taking the experience to a new level," said Warren Schorr, Crayola Senior Vice President Business Development, Global Licensing & Experiences. "We've sharpened our crayons to create a new experience that transports guests into the whimsical world of Crayola crayons and markers."
"We're very excited to be developing the first of the next generation Crayola Experiences," said Robin Turner, Managing Director of BrightColors. "This will mark one of the first global branded attractions in the Pigeon Forge area. We will continue to focus on family-friendly markets with a strong tourism and residential draw to bring the colorful world of Crayola to new audiences."
The Pigeon Forge attraction is the first of five Crayola Experience locations that BrightColors plans to open over the next five years as part of a licensing agreement with Crayola that will double the attraction brand's presence in the U.S. Announced last September, the multi-venue agreement marked Crayola's first step in the global expansion of its location-based entertainment footprint.